Goa, India
5th-18th December 2004
Morjim Beach
Morjim beach's main attraction is the large high tide roost of gulls, terns and waders. This site is best if the high tide is in the early morning as it allows close viewing of the gulls and waders with the least disturbance before beach tourists are up and about, and as soon as the tide is low enough the birds move out to the safety of a sandbar a couple of hundred metres offshore.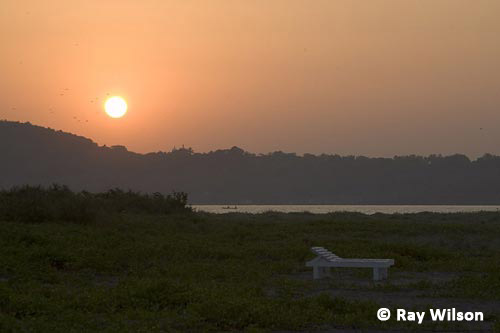 Morjim Beach at sunrise
The gull flock consisted mainly of Brown-headed Gulls interspersed with lower numbers of Black-headed and Slender-billed Gulls.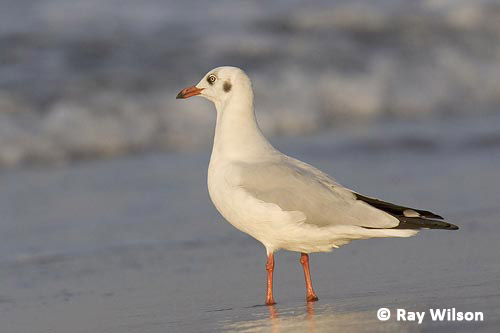 Brown-headed Gull (Larus brunnicephalus)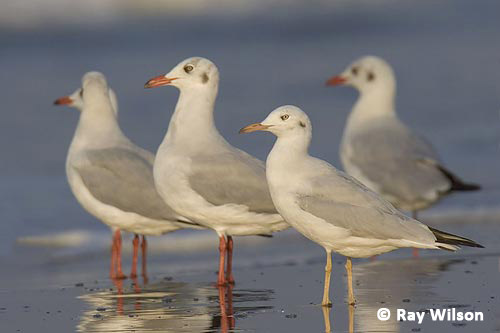 Slender-billed Gull (Larus genei) with Brown-headed Gulls (Larus brunnicephalus)
The shorebirds formed a separate flock and consisted mainly of Lesser Sandplovers and Kentish Plovers with only a few Greater Sandplovers and a single Terek Sandpiper.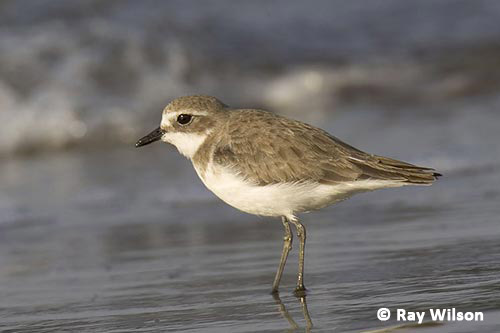 Lesser Sandplover (Charadrius mongolus)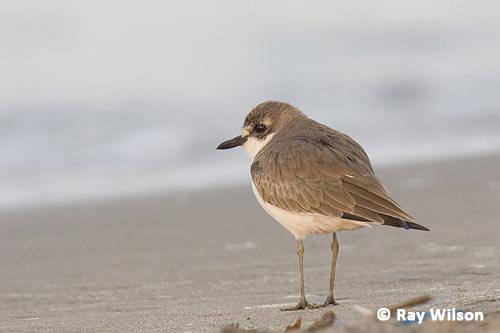 Greater Sandplover (Charadrius leschenaultii)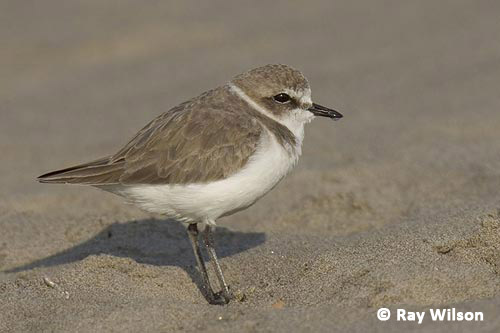 Kentish Plover (Charadrius alexandrinus)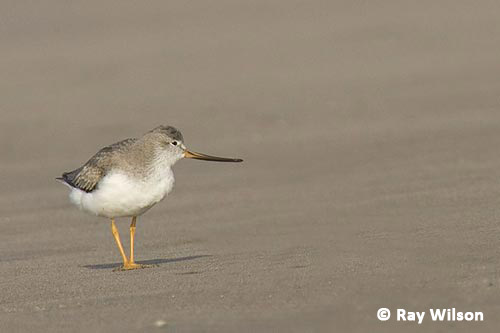 Terek Sandpiper (Xenus cinereus)
Sand crabs were present in large numbers all along the beach...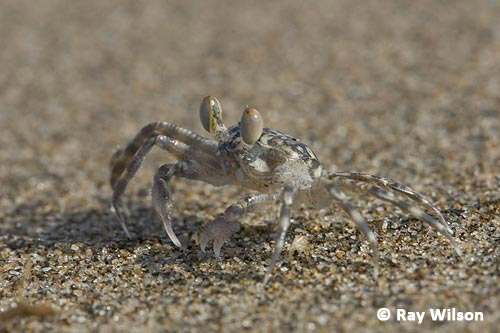 sand crab
The scrubby area behind the beach is worth checking over once the flocks have left the beach. Here we found a cooperative pair of Plum-headed Parakeet at their nest-hole.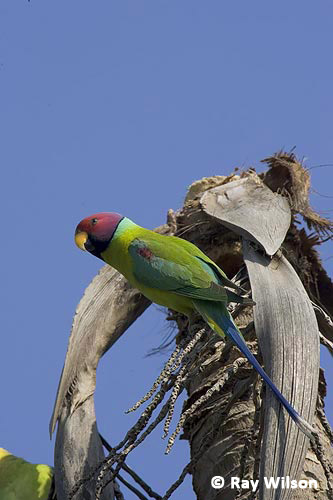 Plum-headed Parakeet (Psittacula cyanocephala)