Carambolim Lake
Carambolim Lake, about an hour's drive from Baga, is one of the few permanent lakes in the area and in the past held huge flocks of wintering wildfowl. Nowadays, the number of ducks is much lower as the lake is being choked by invasive pond weeds, but it is still an excellent site for many marshland species that are not easy to see in other parts of Goa.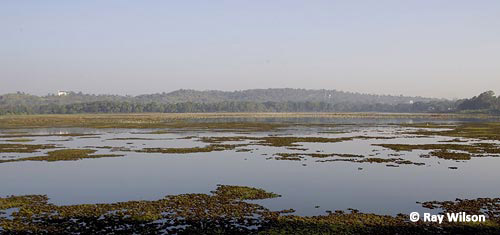 Carambolim Lake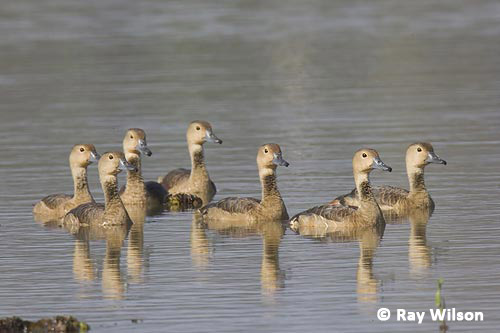 Lesser Whistling-Duck (Dendrocygna javanica)
The marshy borders of the lake were quite good for number of species...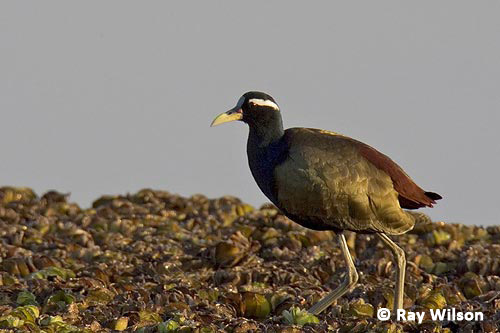 Bronze-winged Jacana (Metopidius indicus)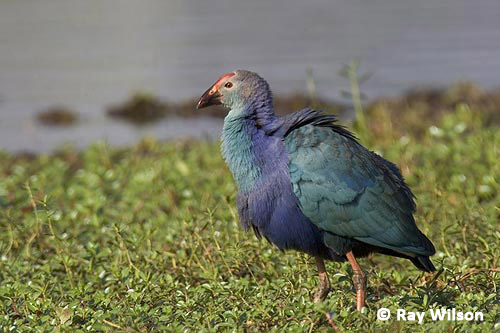 Purple Swamphen (Porphyrio porphyrio poliocephalus)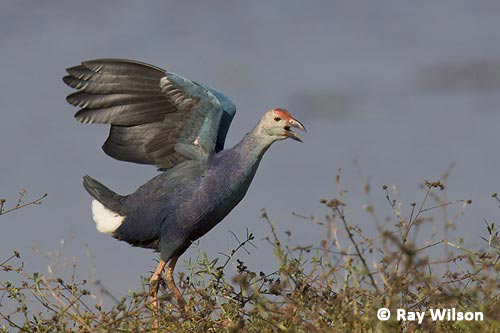 Purple Swamphen (Porphyrio porphyrio poliocephalus)
| | |
| --- | --- |
| Intermediate Egret (Egretta intermedia) | Blue-tailed Bee-eater (Merops philippinus) |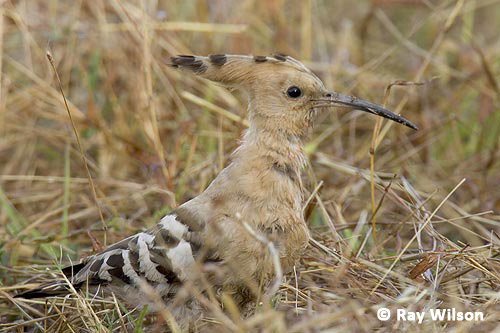 Hoopoe (Upupa epops)
...but an over-aggressive water buffalo forced us to change our plans of moving further along towards a couple of Pheasant-tailed Jacanas so I had to content myself with photographing some of the more skulking warblers...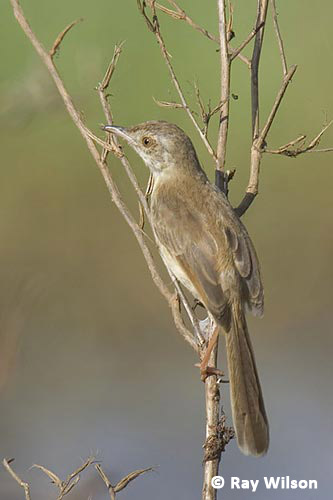 Plain Prinia (Prinia inornata)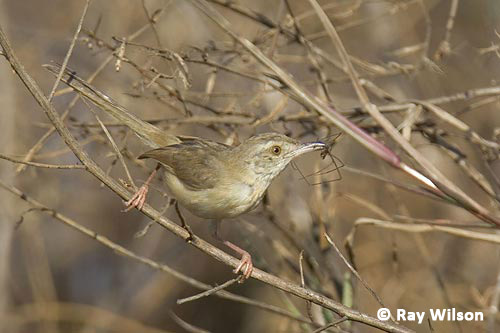 Plain Prinia (Prinia inornata)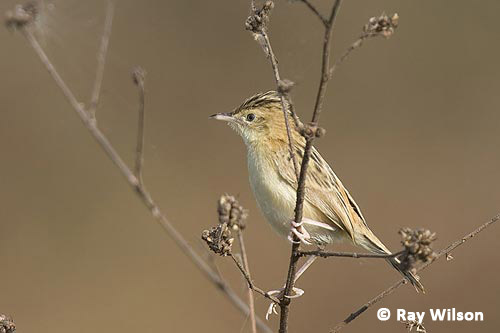 Zitting Cisticola (Cisticola jundicus)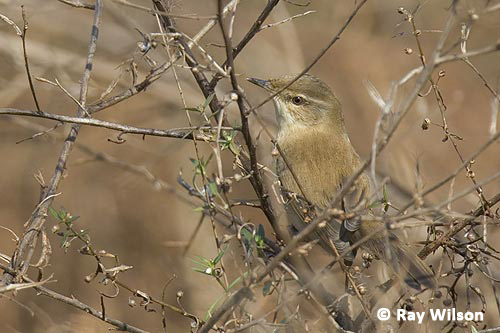 Paddyfield Warbler (Acrocephalus agricola)
The paddyfields bordering the lake were quite bird rich, with large Yellow Wagtail flocks, pipits and a good range of waders, but inaccessible for photography. The white dot towards the back of the fields on the right hand side was the only Asian Openbill Stork we saw on the trip. The photo below is severely cropped...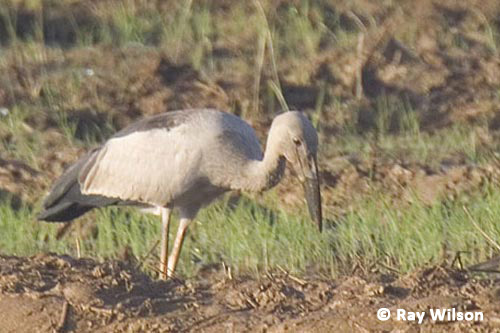 Asian Openbill (Anastomas oscitans)
Close to the lake, there is a stake-out for a Brown Wood-Owl (which we didn't see) with a path leading off into the dry paddyfields. This area was good for Rufous-tailed Lark.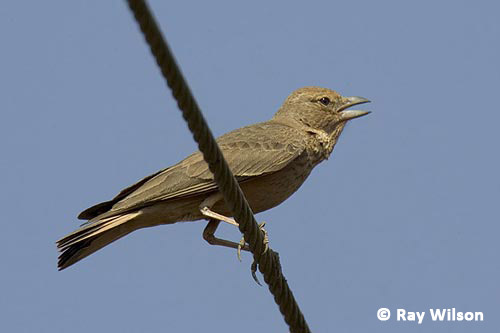 Rufous-tailed Lark (Ammomanes phoenicurus)
It was also a decent vantage point for watching raptors, such as this Tawny Eagle.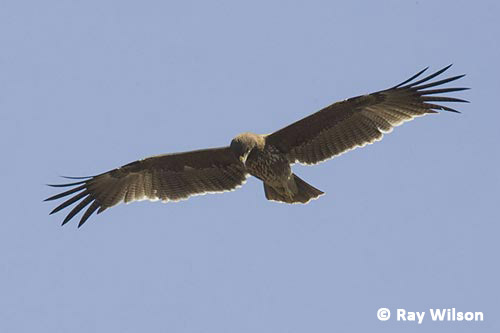 Tawny Eagle (Aquila rapax)