Goa, India
5th-18th December 2004
Beira Mar Hotel
In the evenings, birders tend to congregate along the balcony of the swimming pool at the Beira Mar Hotel in Baga. This is a good vantage point for looking over the Baga fields, and is the best spot for seeing the crepuscular Cinnamon Bittern.
Cinnamon Bittern (Ixobrychus cinnamomeus)
The area closest to the hotel boundary was a lot wetter than most of the rest of the fields, so it is also a good location for getting closer to some of the rails...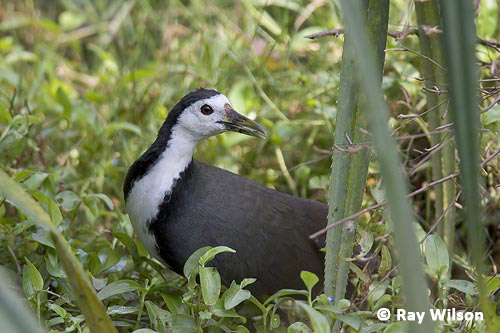 White-breasted Waterhen (Amaurornis phoenicurus)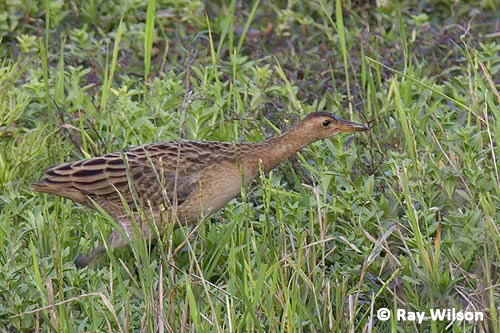 juvenile Watercock (Gallicrex cinerea)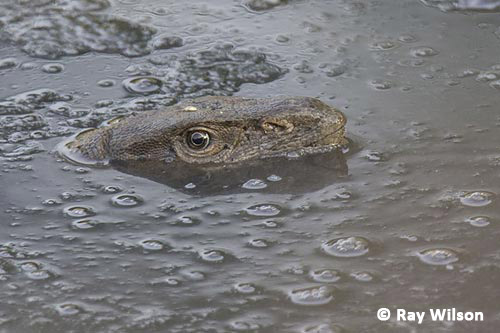 Water Monitor (Varanus salvator)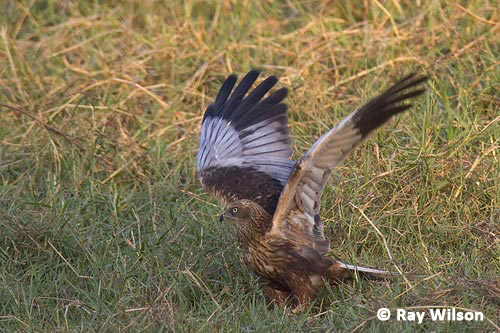 Western Marsh Harrier (Circus aeruginosus)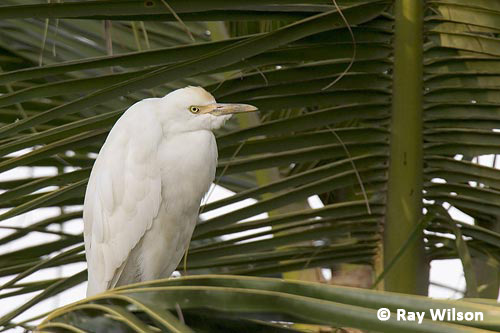 Cattle Egret (Bulbucus ibis)
We also spent a bit of time (mainly during the hottest part of the day), birding from the balcony of our room, which conveniently overlooked the fields.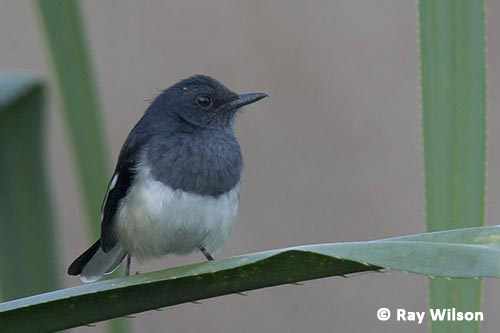 Oriental Magpie Robin (Copsychus saularis)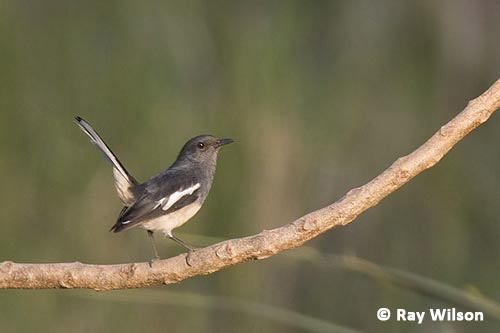 Oriental Magpie Robin (Copsychus saularis)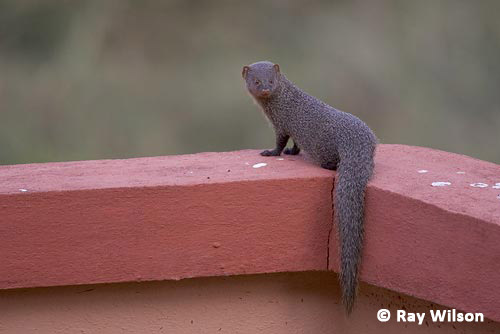 Indian Grey Mongoose (Herpestes edwardsii)
If you stay for a meal at the hotel restaurant in the evening, the chances are you will be 'seranaded' by the resident pair of Spotted Owlets.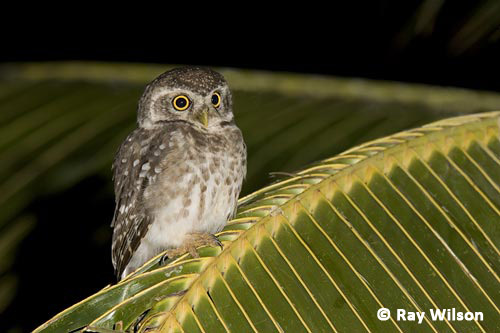 Spotted Owlet (Athene brama)