Baga Fields (part 2)
At the back of the fields there were a few ponds surrounded by palm trees and scruby vegetation.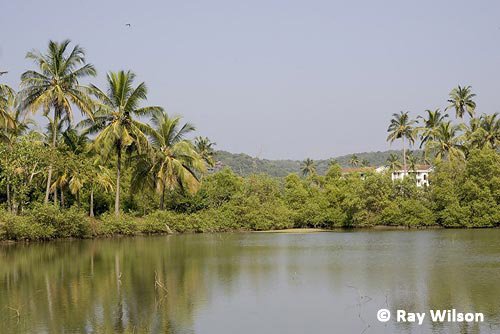 This area was good for a number of species...
Stork-billed Kingfisher (Halcyon capensis)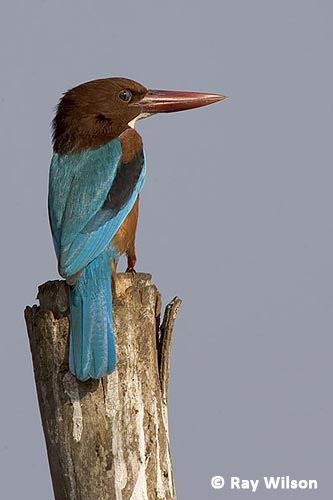 White-breasted Kingfisher (Halcyon smyrnensis)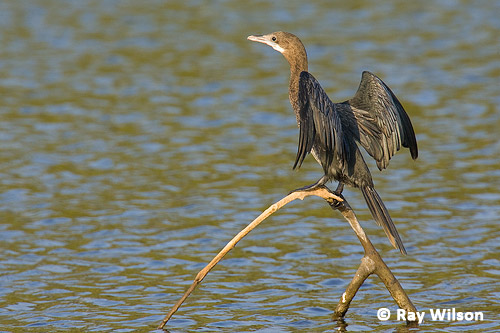 Little Cormorant (Phalacrocorax niger)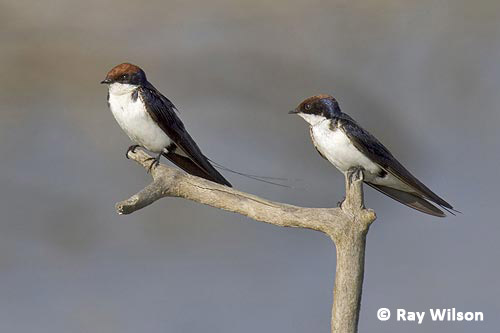 Wire-tailed Swallow (Hirundo smithii)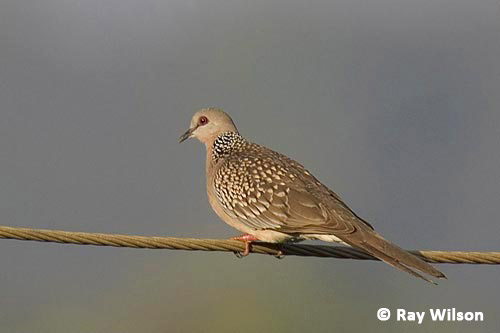 Western Spotted Dove (Streptopelia suratensis)
The muddy edges were quite good for waders...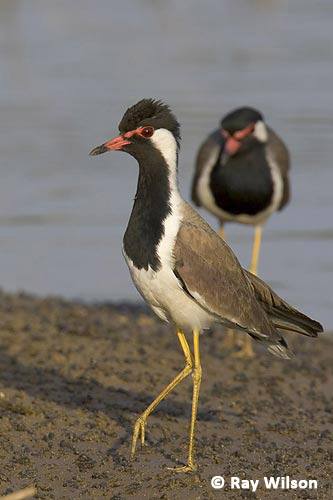 Red-wattled Lapwing (Vanellus indicus)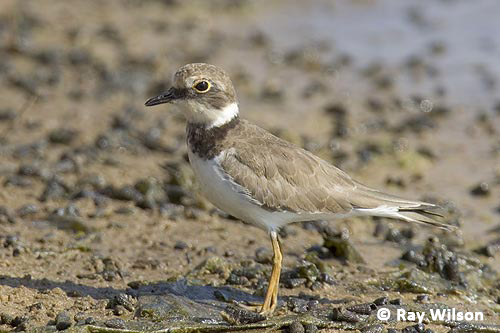 Little Ringed Plover (Charadrius dubius)
Another productive area that we found close to the river was a small hummock with a couple of fruiting trees on it. These were particularly popular with the starling flocks...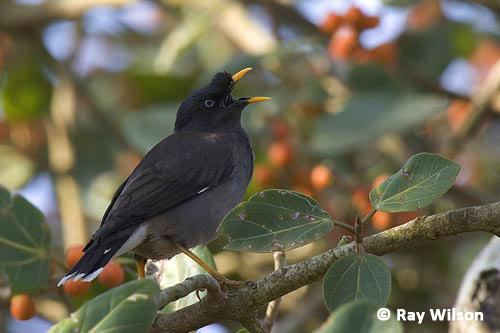 Jungle Myna (Acridotheres fuscus)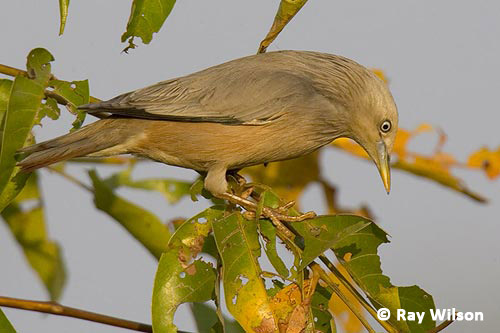 Chestnut-tailed Starling (Sturnus malabaricus)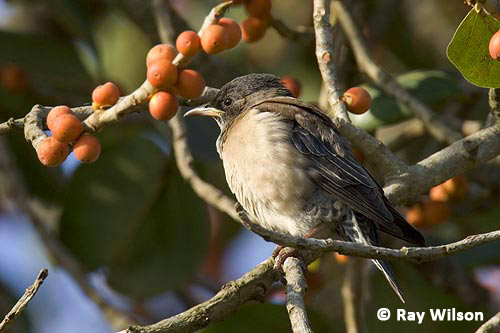 Rosy Starling (Sturnus roseus)
A Coppersmith Barbet was also skulking in the tree. This species got its name from its monotonous tonk-tonk call which is similar in sound to a hammer striking an anvil.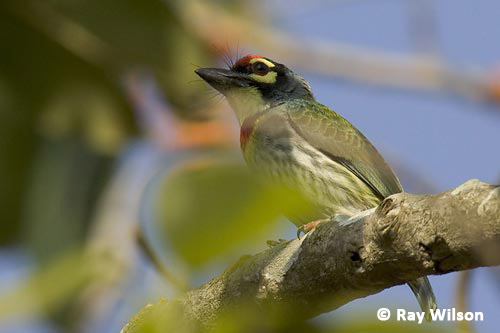 Coppersmith Barbet (Megalaima haemacephala)
The grassy scrub surrounding the trees was teeming with seed-eating species.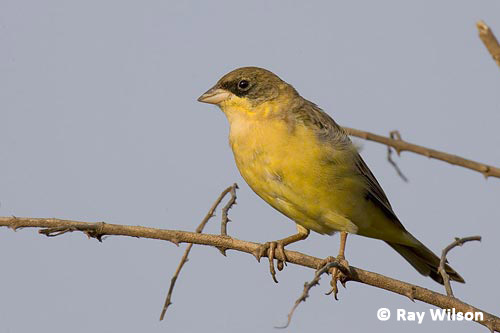 Black-headed Bunting (Emberiza spodocephala)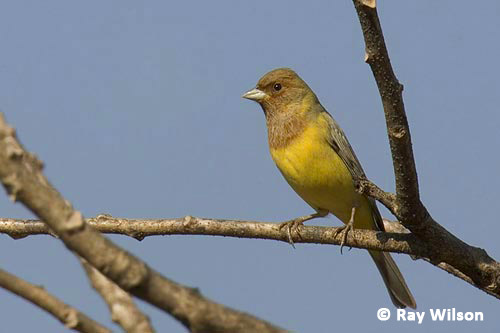 Red-headed Bunting (Emberiza bruniceps)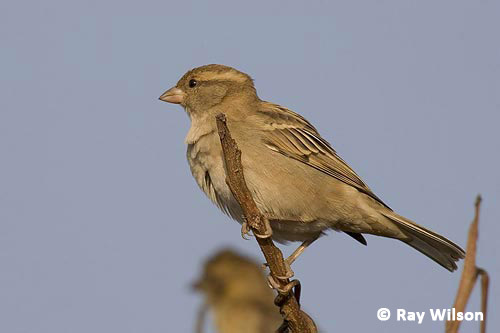 House Sparrow (Passer domesticus indicus)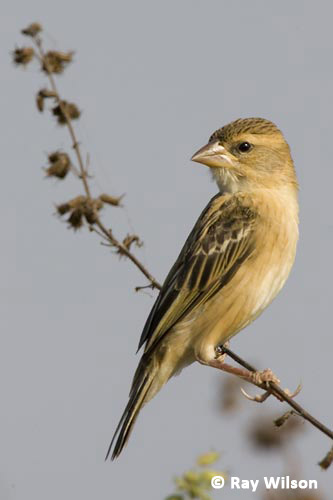 Baya Weaver (Ploceus philippinus)
And in the last half hour of daylight on the final day of the trip I finally got close to a gorgeous Indian Roller...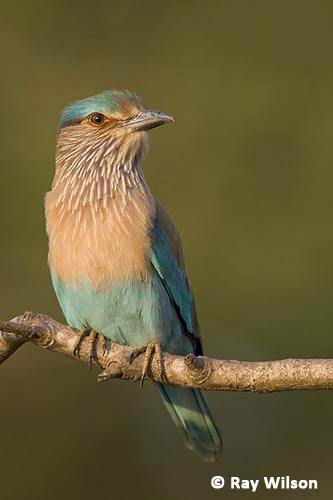 Indian Roller (Coracias benghalensis)