Trujillo & Surrounding Plains
(part 1)
From Monfrague, we drove towards Trujillo, stopping at Monroy en route to look for Black-winged Kites. We didn't have any luck with the Kites but the nesting colony of White Storks were a pleasant diversion.
White Stork (Ciconia ciconia)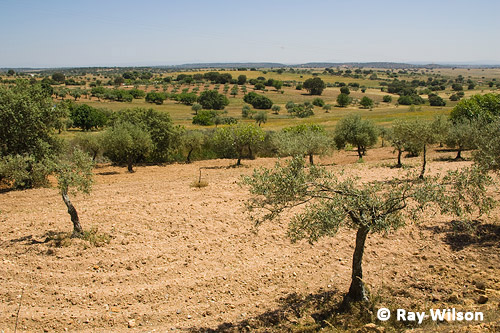 Olive groves at Monroy
The plains around Trujillo support most of the typical grassland species of the Iberian peninsula, including both Great and Little Bustards, Pin-tailed and Black-bellied Sandgrouse and Black-winged Kite. Unfortunately, none of these species proved to be very co-operative. We managed to see several examples of them all with the exception of Pin-tailed Sandgrouse, but photographing them was another matter and this rather poor flight shot of Europe's heaviest flying bird is the best I got.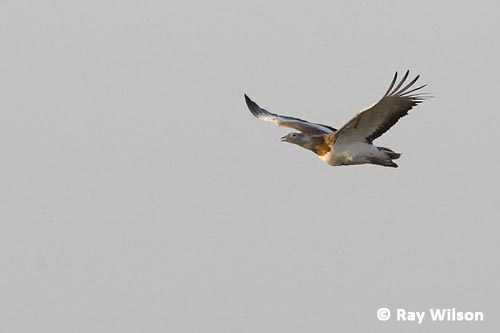 Great Bustard (Otis tarda)
Montagu's Harriers were numerous and at times quite approachable when using the car as a hide.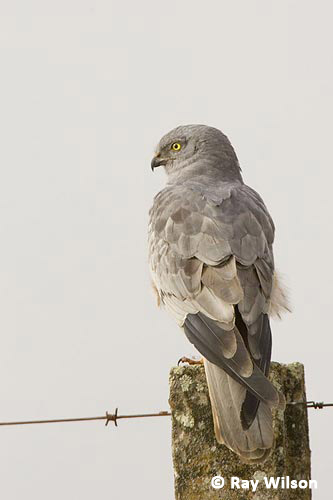 Male Montagu's Harrier (Circus pygargus)
Their aerial acrobatics when defending their nest from a passing Black Kite (just out of shot) were quite spectacular...
Male Montagu's Harrier (Circus pygargus)
Other raptors we saw in this area included...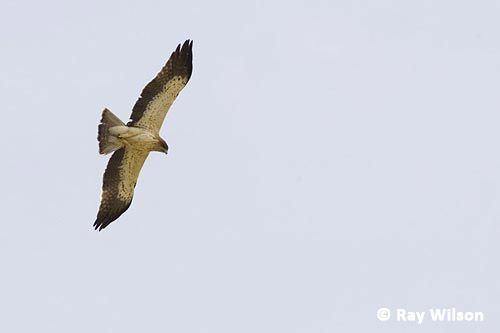 Booted Eagle (Hieraaetus pennatus)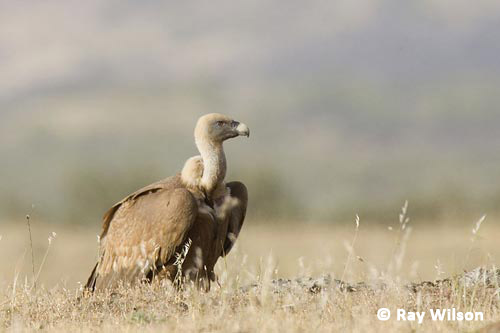 Eurasian Griffon Vulture (Gyps fulvus)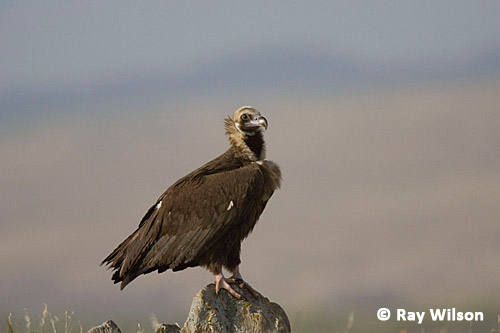 Eurasian Black Vulture (Aegypius monachus)
Unusually for me, I actually prefer the environmental shot (below) that I took with my 'little' 400mm lens (compared to the 1200mm focal length I used for the above shot). I normally prefer photos where the bird occupies half to three quarters of the frame but the shot below seems far more emotive to me than the standard portrait above, and not only shows the wide open spaces the vulture ranges over, but also seems to convey an impression of the bird surveying his domain for the next potential meal.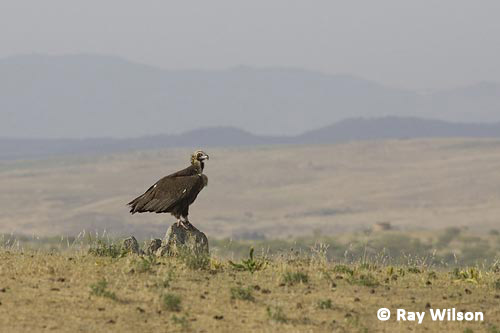 Eurasian Black Vulture (Aegypius monachus)
This Little Owl was perched on the same stretch of wall 2 days running.
Little Owl (Athene noctua)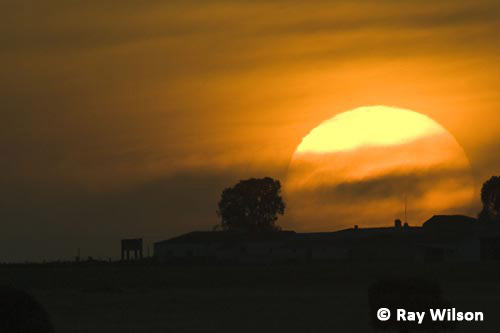 Sunset over the hacienda