Monfrague National Park
Monfrague is home to a number of Spanish specialities and is consequently quite busy compared to the other sites we visited. One of the most striking of these species is the Azure-winged Magpie which is very common in the park and the surrounding countryside. It is usually a quite wary species and difficult to get close to. Most are seen either distantly or in flight. At the campsite just outside the park boundaries, however, it is extremely confiding (so long as you supply them with lots of bread!).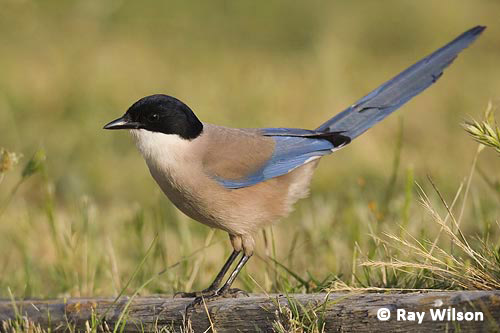 Azure-winged Magpie (Cyanopica cyanus)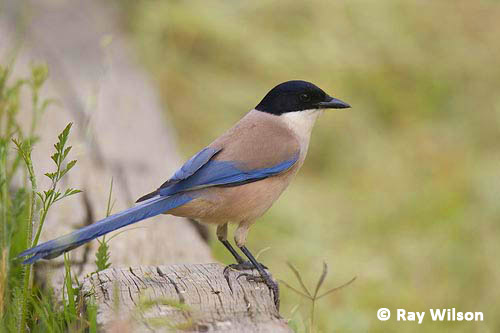 Azure-winged Magpie (Cyanopica cyanus)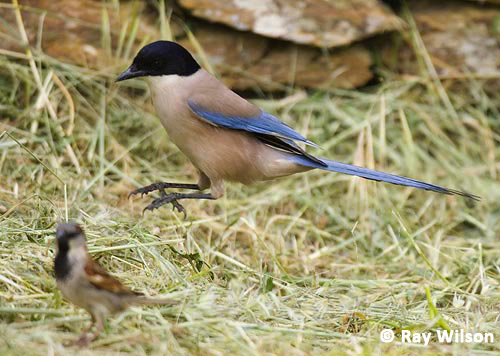 Azure-winged Magpie (Cyanopica cyanus)
Of course, the resident House Sparrows also took advantage of the free meal...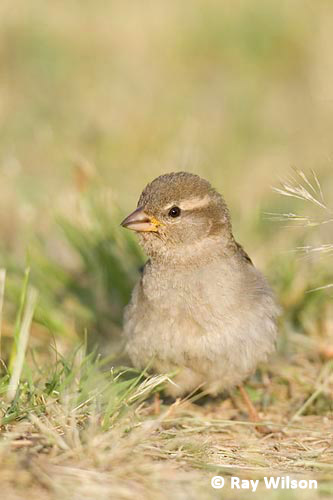 House Sparrow (Passer domesticus)
Another species whose range is more or less restricted to the Iberian peninsula is the Spotless Starling, and many of these were busy collecting food for their young around the campsite grounds.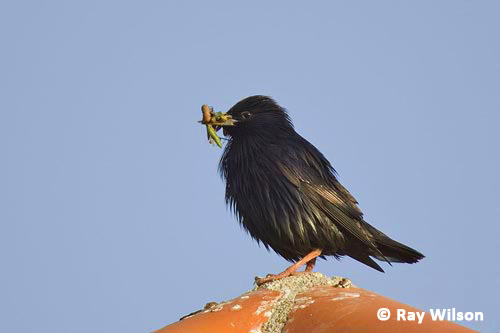 Spotless Starling (Sturnus unicolor)
The main attraction of the park for a lot of birders is the Spanish Imperial Eagle. It is only found in central and south-western Spain, and with a worldwide population of about 130 pairs is one of the rarest birds in the world. At Monfrague you can view one of their nests from the roadside. The nest is on the opposite side of a lake and is thus quite distant. Even with both my 2x and 1.4x converters stacked on my 600mm lens (an effective focal length of ca.2000mm if you include the 1.3x cropping factor of the Canon 1D mkII's CMOS sensor) I was still only able to get a rather poor record shot. The photo below is cropped down to actual pixels!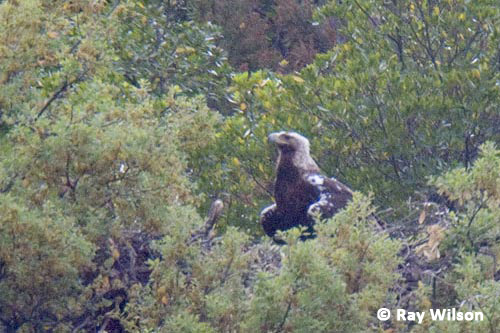 Male Spanish Imperial Eagle (Aquila adalberti) on it's nest
About 200m further back down the road is a favoured perch of an Eagle Owl, which comes out just before dusk. It's perfectly camouflaged against the lichen-covered rocks and was very hard to pick out in the fading light. Even with someone giving directions, I still had trouble spotting it!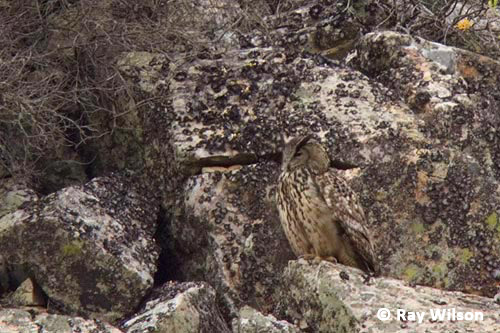 Eurasian Eagle Owl (Bubo bubo)
A couple of Red-necked Nightjars calling and displaying overhead as it got dark was a perfect way to end the evening, but even once we got back to the campsite the work wasn't over. Several Moorish Geckos clinging to the wall of the reception building (no doubt attracted by the moths around the night-lights), prompted me to unpack the camera again!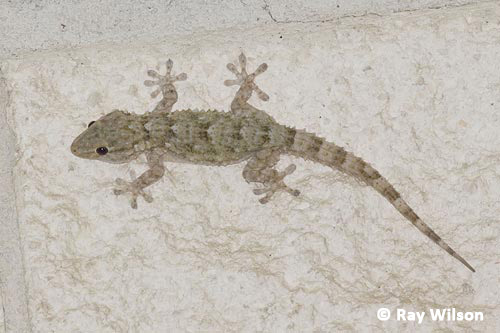 Moorish Gecko (Tarentola mauritanica)
The whole area was suffering from a drought while we were there, and all the reservoirs appeared quite low.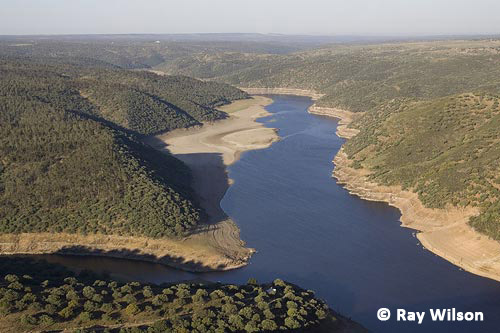 Peña Falcon is popular spot for birders and general tourists wishing to view the vulture breeding cliffs. Eurasian Griffon Vultures were numerous, with a few Black and Egyptian Vultures also present. A Short-toed Eagle flew over distantly while we were there but never came close enough to photograph.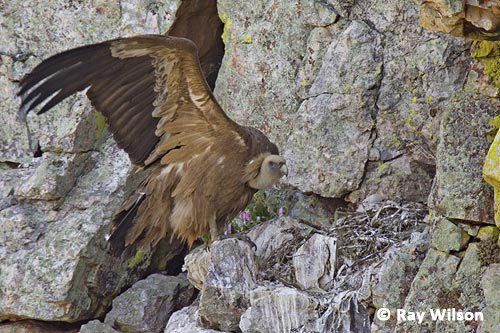 Eurasian Griffon Vulture (Gyps fulvus) at it's nest
Eurasian Griffon Vulture (Gyps fulvus) at it's nest
The cliffs up by the castle can be good for close viewing of the soaring vultures and Black Storks, but is dependent on the wind direction. Unfortunately we didn't have very favourable conditions while we were there.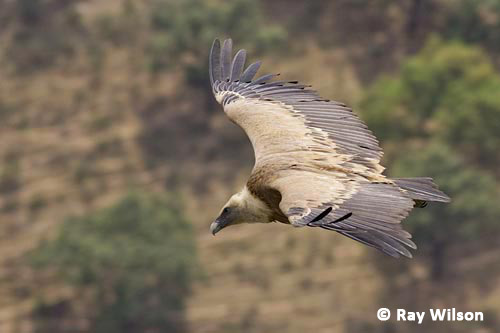 Eurasian Griffon Vulture (Gyps fulvus)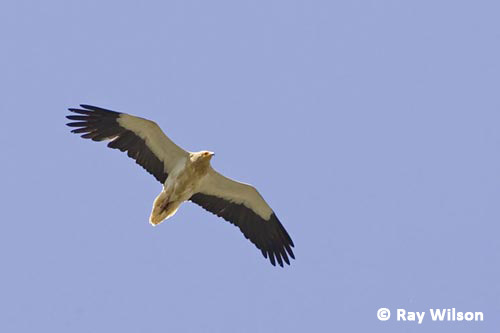 Egyptian Vulture (Neophron percnopterus)