Puerto de Navacerrada
Our first port of call on our quest for Citril Finches was the Valdesqui ski station.
| | |
| --- | --- |
| Valdesqui | Narcissus rupicola |
A search along the forests bordering the entrance road proved fruitless, so we headed back into Navacerrada de Gredos in the hope of finding somewhere to buy some bread for lunch. This turned out to be a very serendipitous move, as right in the centre of town, in a glade created for a ski-tow, we found a thriving population of Citril Finches!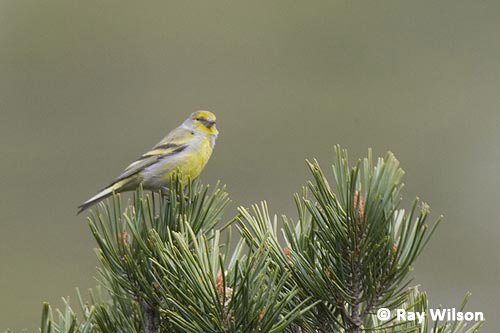 Citril Finch (Serinus citrinella)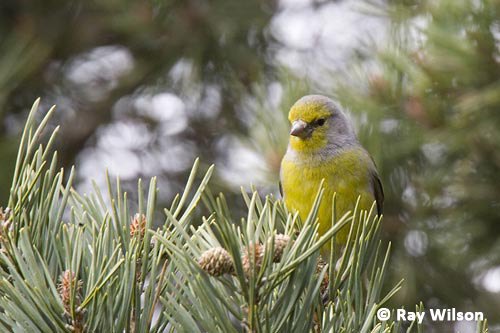 Citril Finch (Serinus citrinella)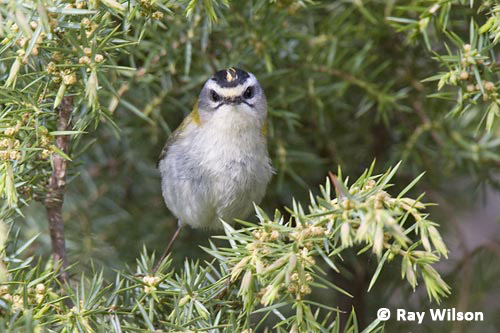 Firecrest (Regulus ignicapillus)
Satisfied that we had achieved our goal for the day, we drove back towards Madrid to try and find somewhere to camp reasonably close to the airport. We eventually found a quiet little valley just outside Colmanar and spent the remaining few hours of daylight searching for birds in the vegetation along the stream.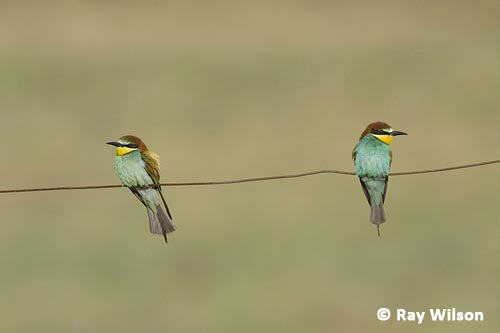 European Bee-eater (Merops apiaster)
As darkness fell, a Red-necked Nightjar landed on the telegraph wires close to where we were camped. I haven't yet managed to work out how to get the angle my flashgun far enough away from my lens to prevent eyeshine in nightjars. Their retinas appear to be particularly reflective!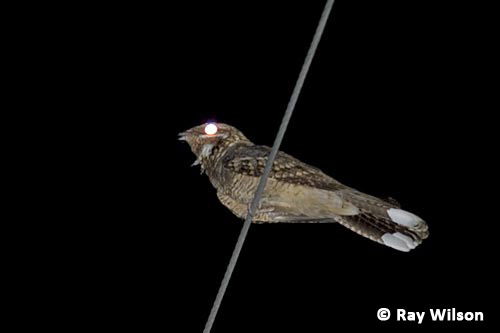 Red-necked Nightjar (Caprimulgus ruficollis)
An excellent way to end a very enjoyable trip.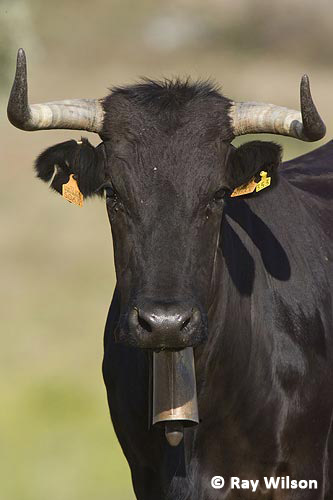 Spanish Fighting Bull