November 2016
Atherton Tablelands, QLD, Australia
Part 2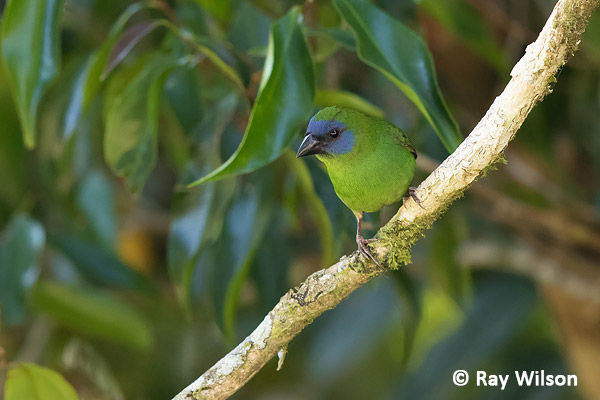 male Blue-faced Parrotfinch (Erythrura trichroa)
Mount Lewis is just about the only place where you can reliably see Blue-faced Parrotfinches, although a bit of patience is often required.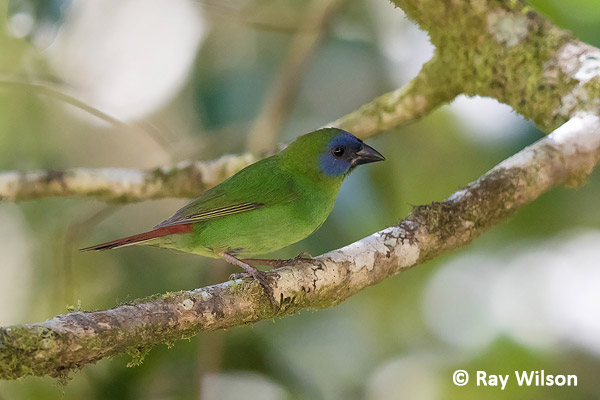 male Blue-faced Parrotfinch (Erythrura trichroa)
Atherton Scrubwren and Mountain Thornbill are two other range-restricted endemics that breed in the same area as the parrotfinches and both are fairly common and much easier to photograph than the parrotfinches.

Atherton Scrubwren (Sericornis keri)

Atherton Scrubwren (Sericornis keri)

Atherton Scrubwren (Sericornis keri)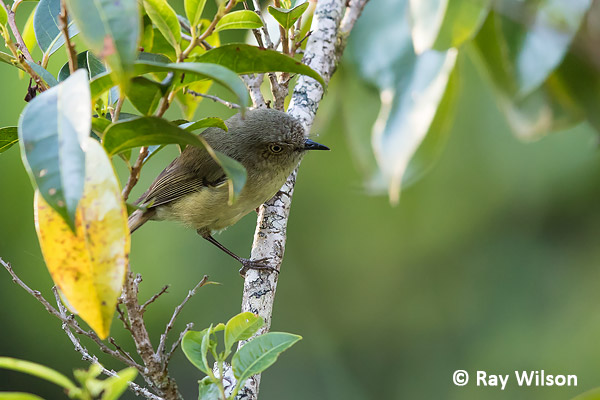 Mountain Thornbill (Acanthiza katherina)
While we were standing waiting on the Parrotfinches to show themselves we were driven almost to distraction by a swarm of March Flies (Tabanidae) that were taking chunks out of us. This drew the attention of a couple of Grey Fantails who occasionally swooped in to pick off one or two of the flies. Although this was greatly appreciated, it unfortunately didn't make any noticeable impact on the number of flies bothering us and we continued to get bitten...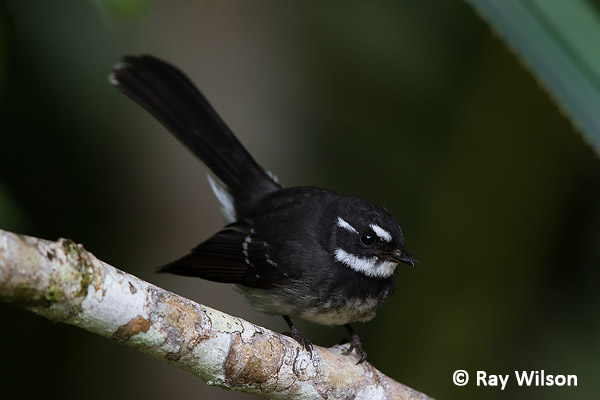 Grey Fantail (Rhipidura albiscapa keasti)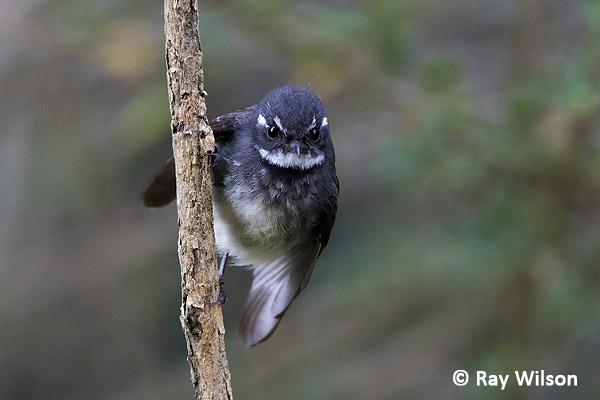 Grey Fantail (Rhipidura albiscapa keasti)
Every time I have stayed at Kingfisher Bird Lodge there has always been a Boyd's Forest Dragon hanging around at the base of the same tree, so I was a bit surprised when the owner, Carol, got excited after she asked us what we were photographing. Apparently this was the first time it had been seen this year...
Boyd's Forest Dragon (Hypsilurus boydii)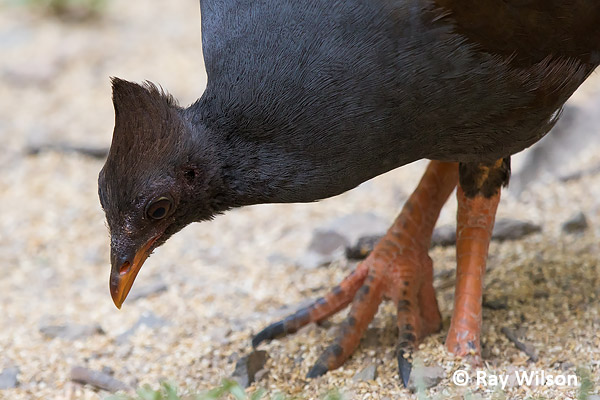 Orange-footed Scrubfowl (Megapodius reinwardt)
Orange-footed Scrubfowl are frequent visitors to the numerous feeding stations near the buildings at Kingfisher Lodge, while the water baths attracted both Grey-headed and Pale Yellow Robins.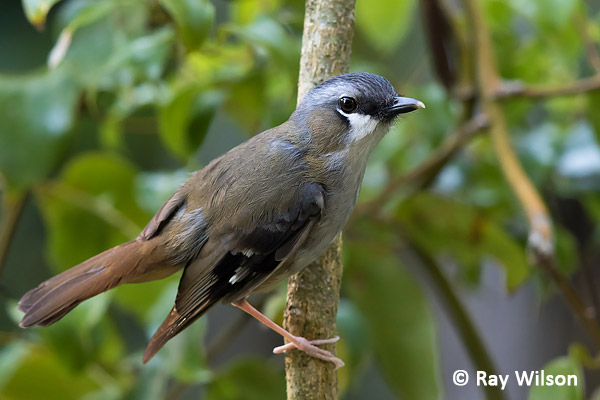 Grey-headed Robin (Heteromyias cinereifrons)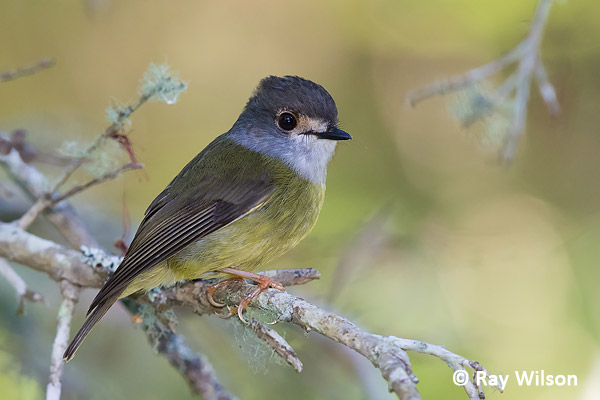 Pale Yellow Robin (Tregellasia capito)
On the way back from Julatten we briefly stopped to check whether a nest hole that Sandy knew about was occupied this year, and it appeared that it was indeed occupied as this Dollarbird was sitting at the entrance when we pulled up in the car at a respectful distance from it.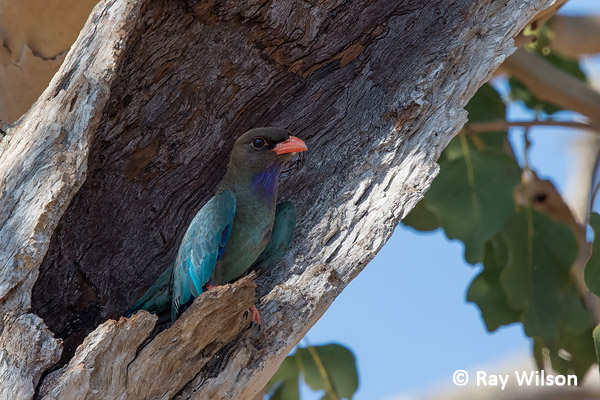 Oriental Dollarbird (Eurystomus orientalis)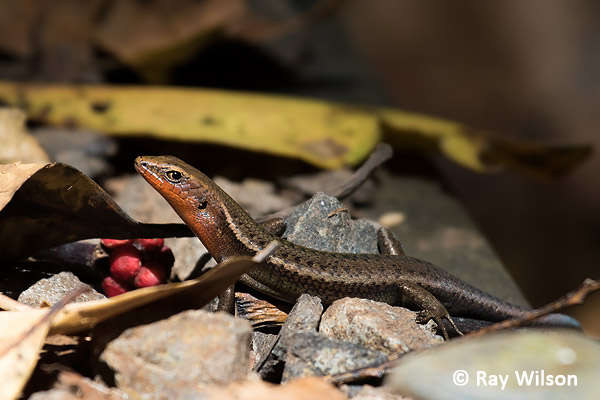 Northern Red-throated Rainbow Skink (Carlia rubrigularis)
Red-throated Rainbow Skinks are common in the leaf litter of the rainforests, although the majority of individuals are a lot duller than the one shown above. Only males in peak breeding condition attain such a bright red throat.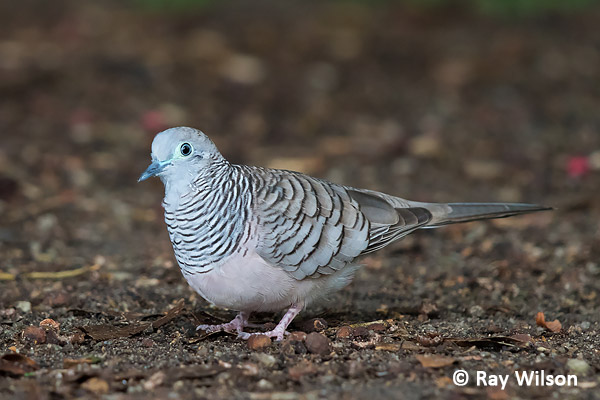 Peaceful Dove (Geopelia placida)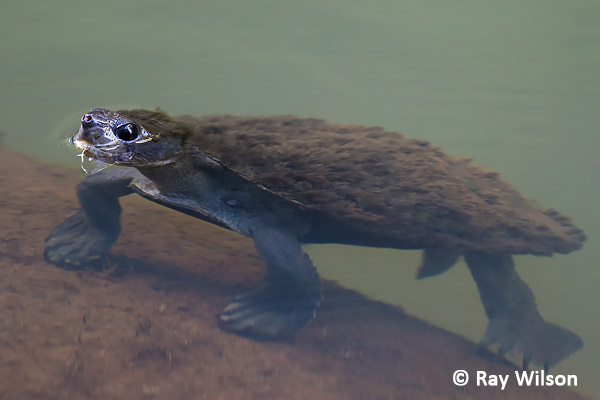 Saw-shelled Turtle (Myuchelys latisternum)
Saw-shelled Turtles are common in places along the Johnson River and large numbers can be seen at Malanda Falls.
Pied Currawong (Strepera graculina)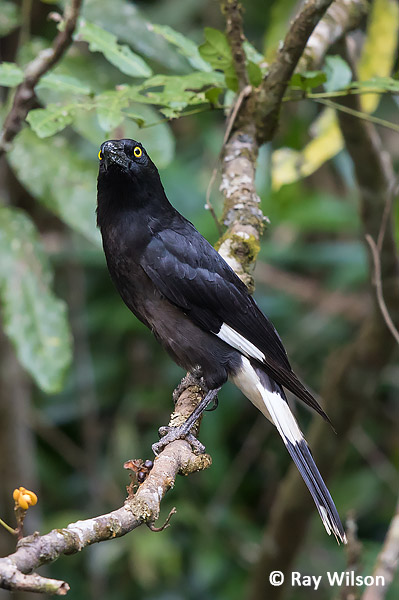 Pied Currawong (Strepera graculina)