October 2014
14th-16th October 2014
Uluru (Ayer's Rock), Northern Territory, Australia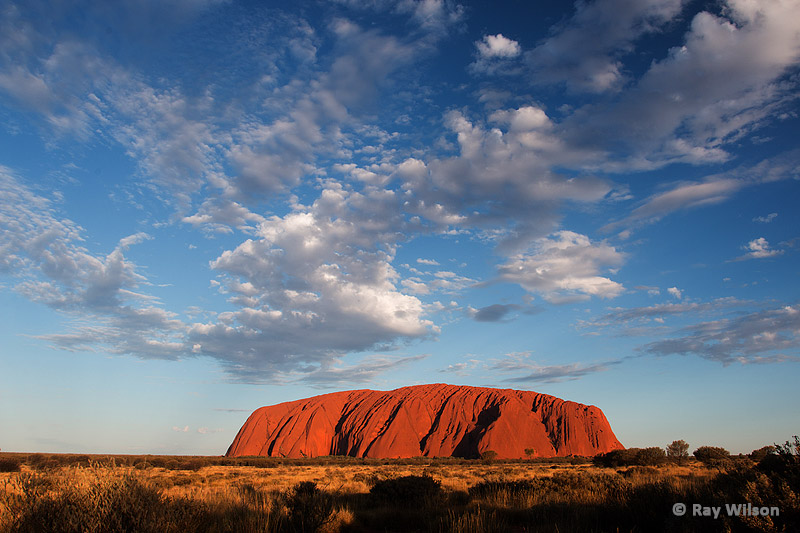 Uluru / Ayer's Rock at sunset
Mention Australia to anyone in the world and the first image they call to mind is likely to be very similar to the above photo. Ayer's Rock at sunset is one of the most iconic and instantly recognisable natural landmarks in the world and any first-time visit to central Australia would not be complete without a trip to this spectacular site.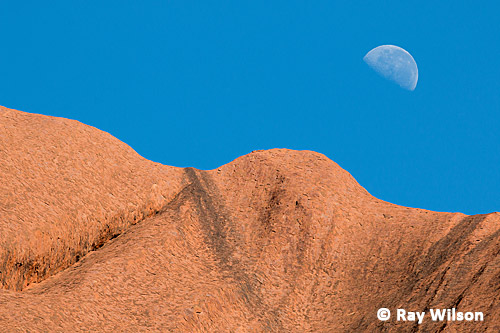 In the morning, I noticed the moon was going to set behind the rock so had to quickly search for a viewpoint that would provide a pleasing composition when using a long enough lens to magnify the moon to a decent size. After a bit of rushing around, I managed to find one just minutes before the moon disappeared behind the rock. The photos above and below were taken at effective focal lengths of 480mm and 640mm respectively.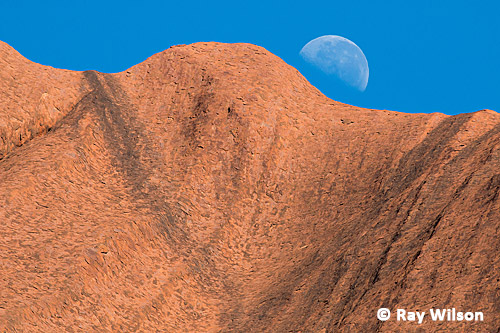 Moonset over Ayer's Rock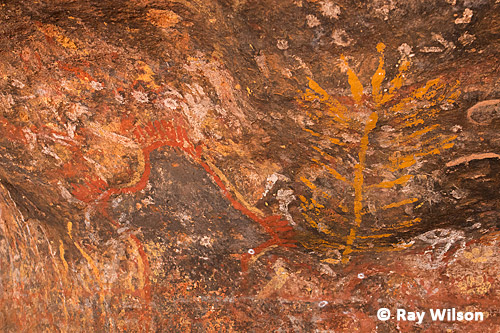 freehand cave art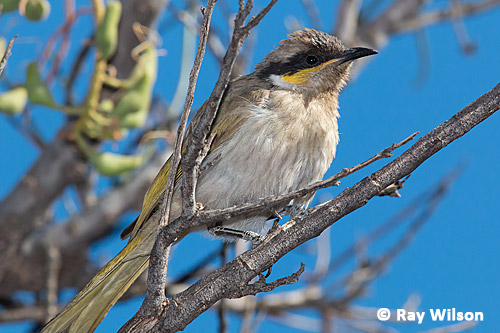 Singing Honeyeater (Lichenostomus virescens)
Birdlife, even in the early mornings was nothing to write home about with very few birds being seen and even fewer in photographable positions. Other wildlife seemed to be rather sparse too, with only the Central Netted Dragon shown below and a few distant Sand Goannas being seen so almost all of my time here was just spent admiring the scenery.
| | |
| --- | --- |
| | Central Netted Dragon (Ctenophorus nuchalis) |
Thankfully there is a lot of interesting scenery in the national park and Uluru is not the only spectacular rock formation present. The lesser known but equally majestic Kata Tjuta lies just 25km to the west. "The Olgas", as they are most commonly known colloquially, comprise of 36 domed sandstone formations that rise to a maximum height of approximately 550m above the floor of the surrounding plain, 200m taller than Uluru.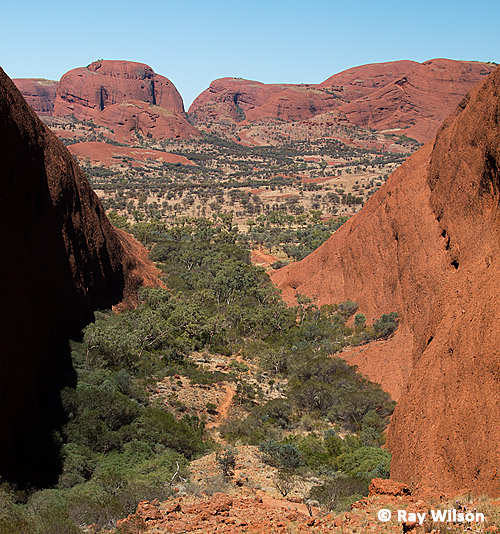 Valley of the Winds
The 7.4km circuit walk through the Valley of the Winds is definitely worth the effort if the trail is open, as the view when you reach the crest of the pass at the furthest lookout is absolutely stunning, especially in the late afternoon light. The path, however, is regularly closed for safety reasons from 11am onwards whenever the temperature is forecast to exceed 36°C and due to its challenging nature should only be attempted if you are reasonably fit.

Kata Tjuta ("The Olgas")