Casino Cycle Track & Fajara Golf Course
The Casino Cycle Track runs from the Palma Rima Hotel to the Kotu Creek bridge and passes through a variety of habitats including, Oil Palm plantations, rice fields, scrub and acacias.

Oil Palm plantation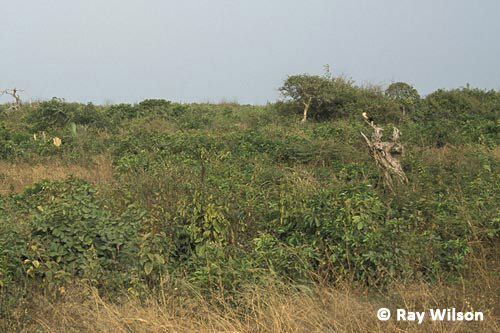 Scrub habitat along the Casino Cycle Track (with Senegal Coucal on dead tree...)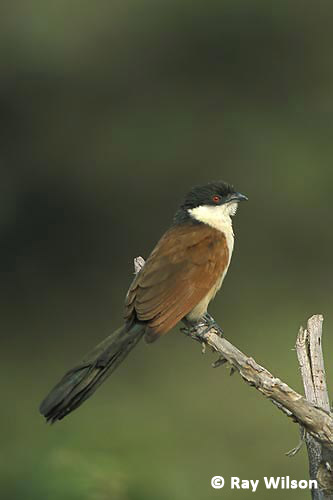 Senegal Coucal (Centropus senegalensis)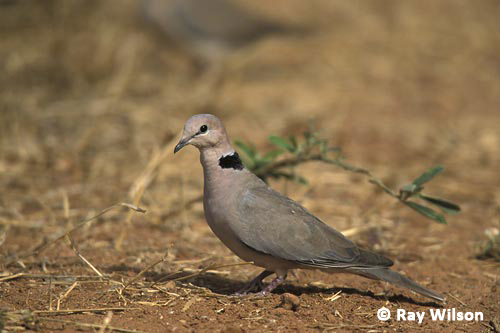 Vinaceous Dove (Streptopelia vinacea)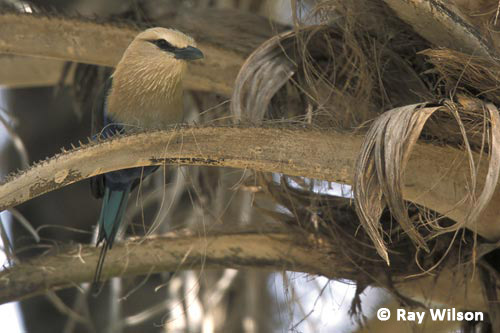 Blue-bellied Roller (Coracias cyanogaster)
As we were standing looking for shorebirds on the tidal pools behind the Badala Park Hotel, a local herdsman conveniently drove his small herd of cattle, with their attendent Yellow-billed Oxpeckers perched on their backs, right past us.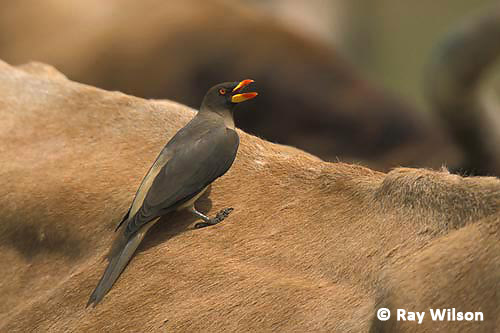 Yellow-billed Oxpecker (Buphagus africanus)
Black-headed Plovers were common on the fairways of Fajara Golf Course. This bird was one of a pair that were busy courting but whenever the male looked like he was getting ready to mount the female, a Red-billed Hornbill would come bounding in and chastise them like a chaperone at a High School dance!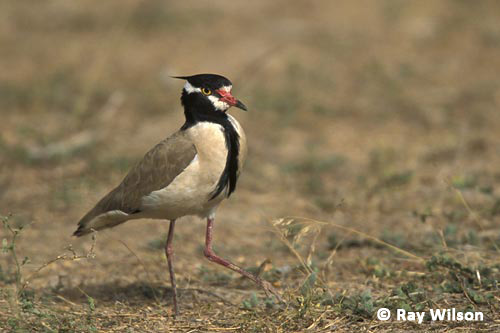 Black-headed Plover (Vanellus tectus)