Abuko Nature Reserve
There is very little primary gallery forest left in The Gambia, and Abuko is probably the easiest patch to visit being only a 30 minute taxi ride from the Senegambia Hotel. Although the reserve is quite small, it is bird-rich and a full day can easily be spent within it's confines.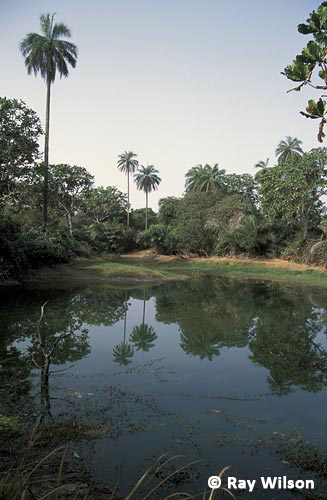 The Crocodile Pool at Abuko Nature Reserve
Consisting mainly of gallery forest, photography in Abuko is difficult since even in the middle of the day the forest floor is quite dark. A couple of hours at the crocodile pool, however, affords numerous opportunities.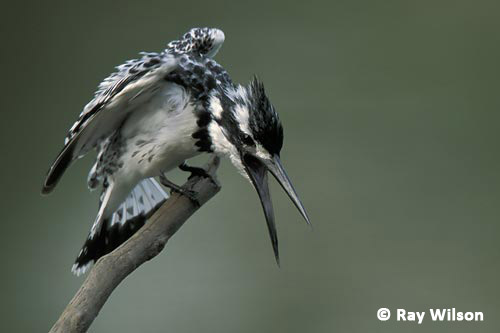 Male Pied Kingfishers (Ceryle rudis)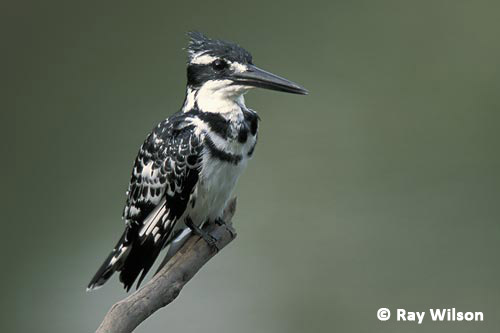 Female Pied Kingfishers (Ceryle rudis)
| | |
| --- | --- |
| Immature Grey Heron (Ardea cinerea) | Palm-nut Vulture (Gypohierax angolensis) |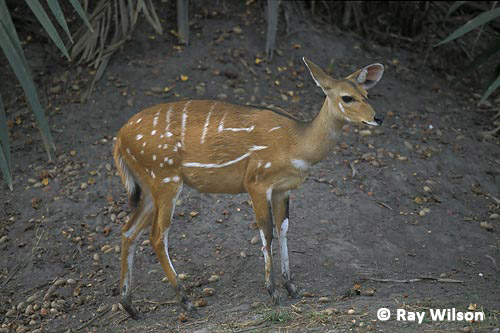 Female Bushbuck (Tragelaphus scriptus)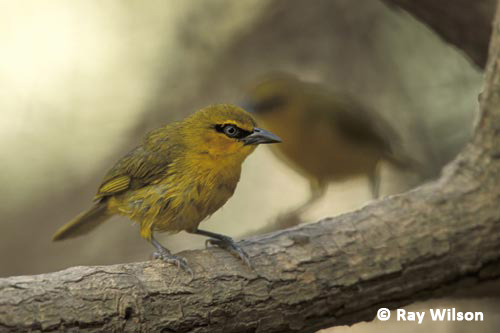 Female Black-necked Weaver (Ploceus nigricollis)
White-crested Helmet-Shrike (Prionops plumatus)
| | |
| --- | --- |
| Long-tailed Glossy Starling (Lamprotornis caudatus) | Western Red Colobus Monkey (Piliocolobus badius) |