May 2014
15th May 2014
Barnack, Cambridgeshire
Man Orchid (Orchis anthropophora)
I spent a beautiful, warm, sunny morning at Barnack Holes-and-hollows Nature Reserve today. This reserve is famed for its wide array of rare grassland plants and is home to a number of wildflowers difficult to find elsewhere in Britain. It was a little early in the season for most of the rare orchids to be in flower but after a bit of searching I did manage to find a couple of Man Orchids - the first time I'd ever seen this species in Britain!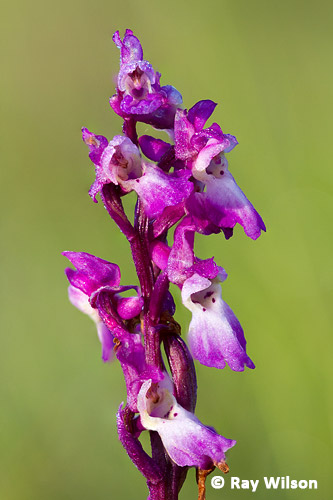 Early Purple Orchid (Orchis mascula)
Unfortunately, the only other orchid in flower at the time was the Early Purple Orchid which, unlike the Man Orchid, is fairly common throughout most of the UK.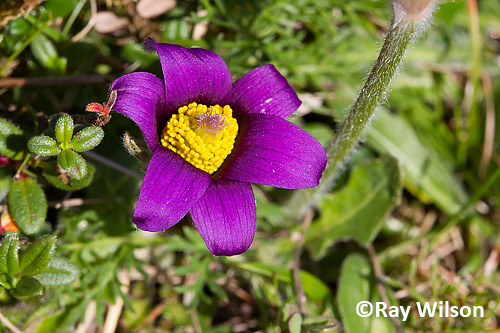 Common Pasqueflower (Pulsatilla vulgaris)
Barnack is probably best known for its large colony of Common Pasqueflowers. These formerly common flowers of chalk grasslands are now extremely rare in Britain and are only known to grow at about 15 sites scattered around England. Most of these sites only support a handful specimens, so the colony at Barnack is especially important.
The Pasqueflowers begin flowering in mid-late April and by mid-May most of the plants are past their best. It is a good time to visit, however, if you want to see all the stages of the flowering process as many of the earlier flowering specimens have already gone to seed and their distinctive seedheads (see photo below) can be found dotted around the reserve.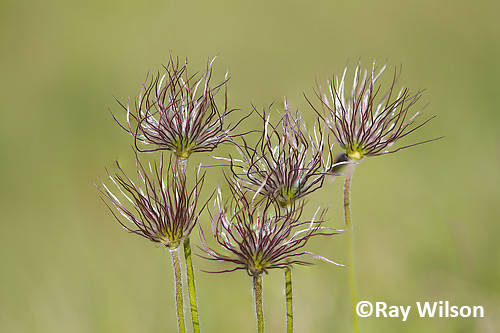 Common Pasqueflower (Pulsatilla vulgaris) seedheads
It is even possible to sometimes find fully open flowers, flowers past their best and fully formed seedheads in a single photogenic clump...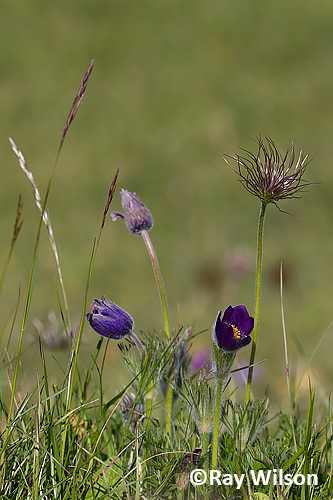 Common Pasqueflower (Pulsatilla vulgaris)
The grasslands are, of course, not the exclusive domain of rare plants and numerous common species typical of the habitat can also be found.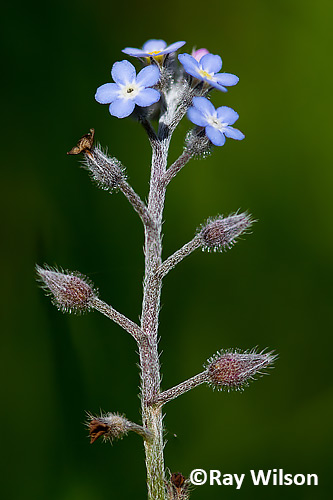 Field Forget-me-not (Myostosis arvensis)
Both Field Forget-me-not and Field Mouse-ear are common at Barnack. While Field Forget-me-not occurs throughout the UK, Field Mouse-ear has a rather more local and has a scattered distribution on dry grasslands mostly in the southern half of England and Wales.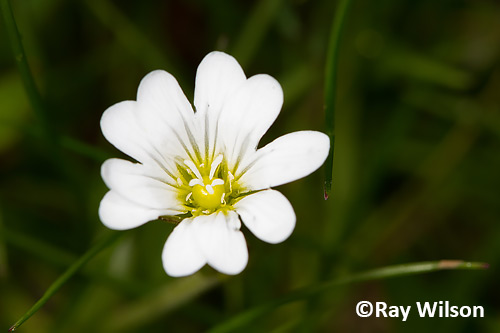 Field Mouse-ear (Cerastium arvense)
Germander Speedwell is a very common plant and forms beautiful carpets with its small bright blue flowers...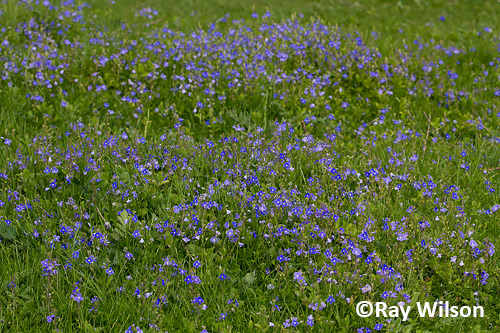 Germander Speedwell (Veronica chamaedrys)