May 2014
1st-6th May 2014
Isle of Skye, Scotland

Quirang, Isle of Skye
The first day of my trip dawned with beautiful, clear, blue skies and not a breath of wind...a rare occurrence on Skye!
It made a stark contrast compared to the battering by 100mph winds, snow and hail I had to endure on my last visit during the Christmas storms! During that visit, it wasn't even possible to see The Needles, so it was nice to be able to photograph them this time without a cloud in site.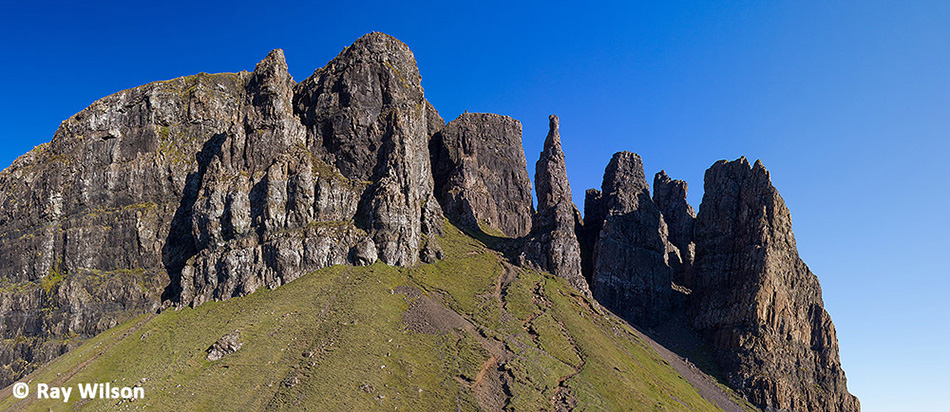 The Needles, Isle of Skye
A little bit further south, the Old Man of Storr is a popular landmark and the beautiful weather meant the car park at the base of the hill was overflowing with cars parked along the road for several hundred metres in both directions. Thankfully I had decided to park a couple of miles further south and walk along the ridge towards the Storr so I managed to avoid the crowds until I started the descent.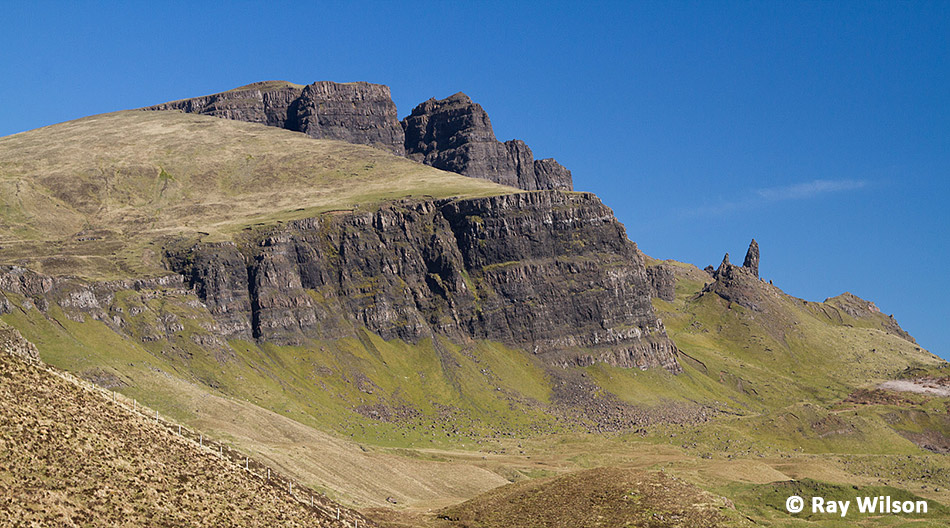 Storr, Isle of Skye
The pinnacle of the Old Man of Storr stands at about 50m tall and you can get some sort of a sense of scale from the person in the red jacket standing at its base in the photo below.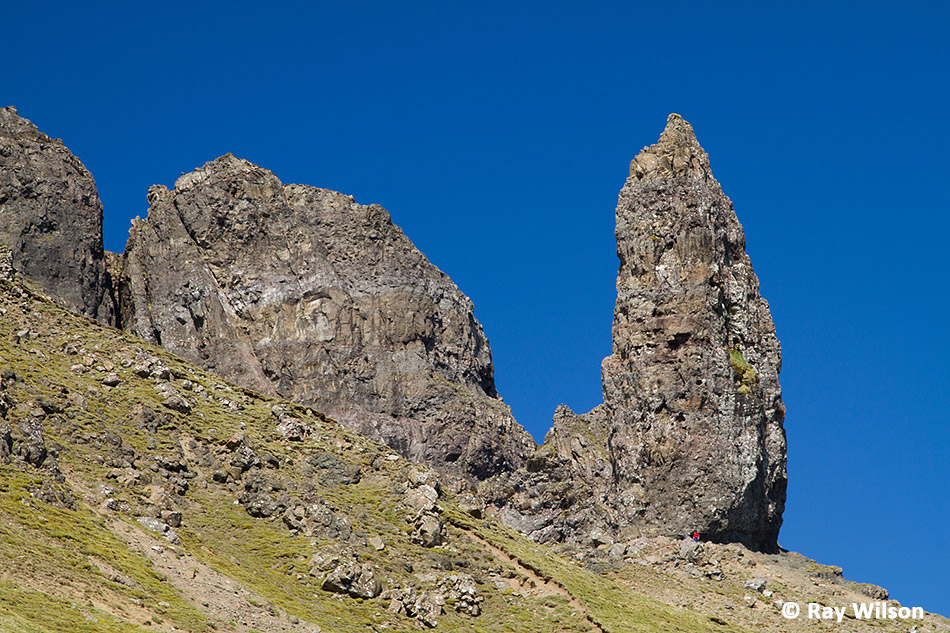 Old Man of Storr, Isle of Skye

Sligachan valley, Isle of Skye
Unfortunately the beautiful weather didn't last, and by the evening the clouds had started rolling in and the rest of my stay on the island reverted to more typical weather. i.e. low cloud and persistant rain!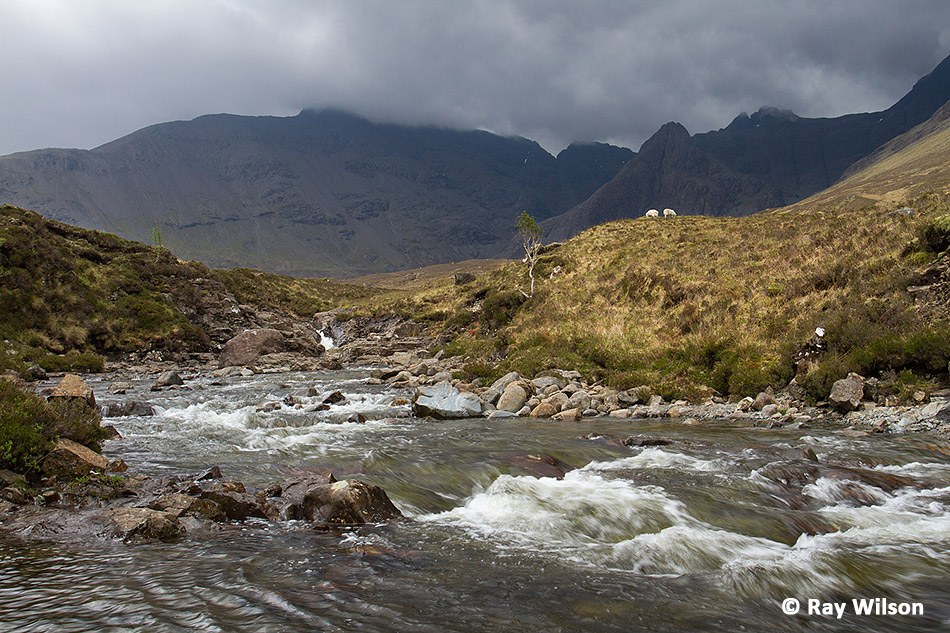 At this time of year the iconic call of Cuckoos, newly arrived from their African wintering grounds, echos around the valleys and I was fortunate enough to photograph a female of this secretive species at close range by using my car as a hide.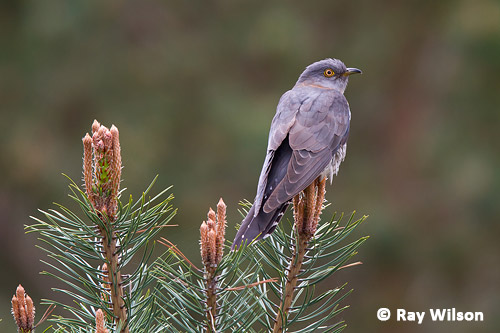 female Common Cuckoo (Cuculus canorus)
Common moorland flowers include Deergrass and Bogbean. Deergrass is fairly ubiquitous in damp areas of moors and peat bogs, while Bogbean is a semi-aquatic plant that grows in shallow pools in the peat bog.
| | |
| --- | --- |
| Bogbean (Menyanthes trifoliata) | Deergrass (Trichophorum germanicum) |
On the way home, I made a slight detour to visit a reliable spot for photographing Red Grouse at the roadside and, as usual, was rewarded with very close views of several birds.
Red Grouse (Lagopus lagopus scoticus)