April 2014
3rd - 8th April 2014
Du Plooy's Lodge, Belize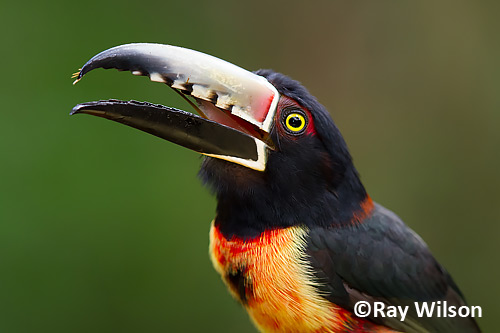 Collared Aracari (Pteroglossus torquatus)
After leaving Tikal, I crossed back into Belize and stayed for a few days at Du Plooy's Jungle Lodge near San Ignacio.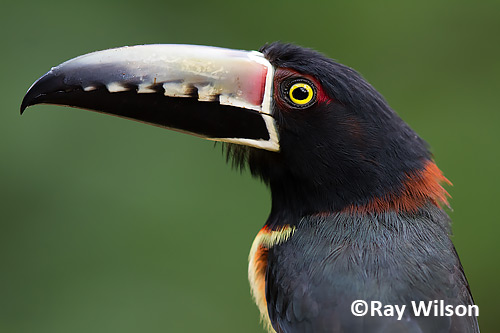 Collared Aracari (Pteroglossus torquatus)
The feeding tables near the bar were often fairly busy, with up to 5 Collared Aracaris frequently visiting along with numerous Brown Jays, Red-crowned Ant-tanager, Clay-coloured Robins, 2 species of squirrel and, at night, up to 5 Kinkajous.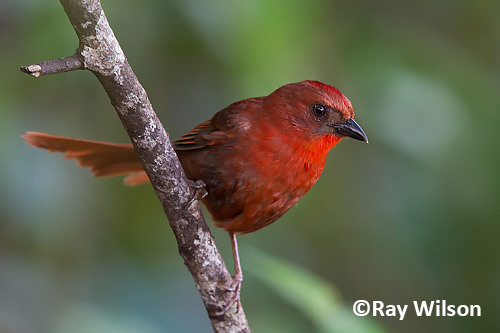 Red-crowned Ant-tanager (Habia fuscicauda)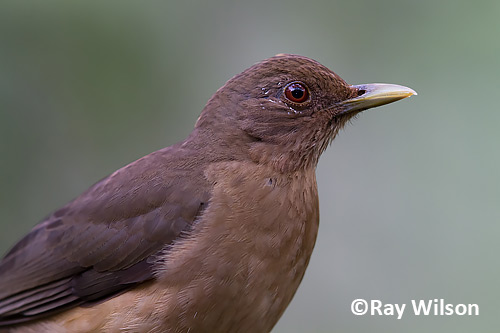 Clay-coloured Robin (Turdus grayi)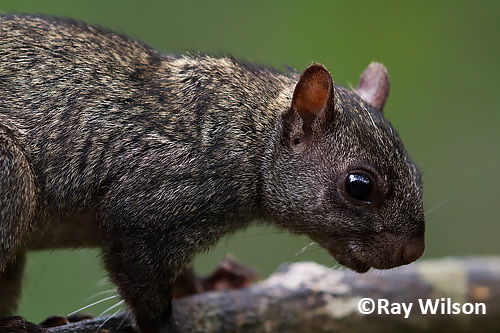 Yucatan Squirrel (Sciurus yucatanensis)
Most of the rest of my time here was spent birding in the Belize Botanic Gardens whose open layout meant it was a lot easier to photograph the birds than in the surrounding dense, second-growth forest.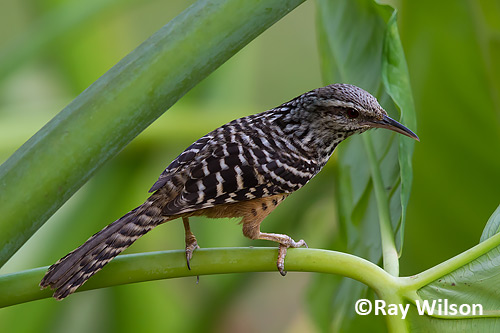 Band-backed Wren (Campylorhynchus zonatus)
A pair of thrush-sized Band-backed Wrens were particularly cooperative and I spent a couple of hours one afternoon watching them busily collecting mosses and lichens to use as building materials for the nest they were constructing in a nearby palm tree.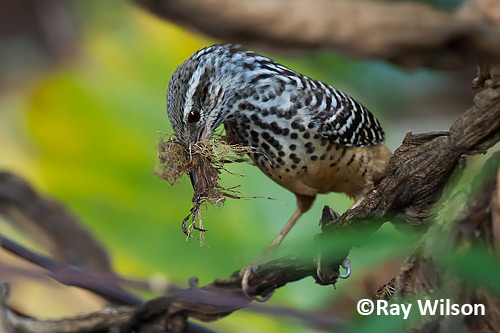 Band-backed Wren (Campylorhynchus zonatus)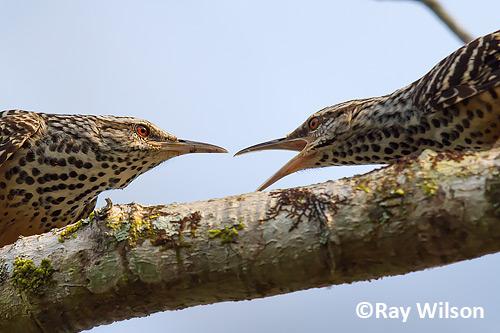 Band-backed Wrens (Campylorhynchus zonatus)
A pair of Yellow-olive Flycatchers were also busy with nest-building activities, with this pair choosing to construct their hanging, woven masterpiece in a tree overhanging the pond.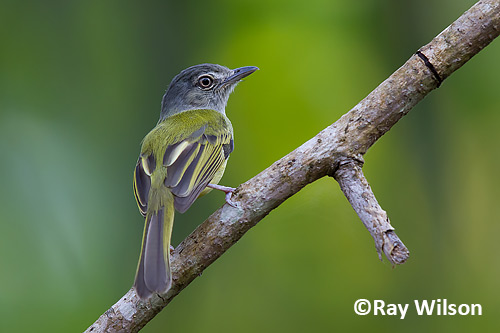 Yellow-olive Flycatcher (Tolmomyias sulphurescens)
Golden-fronted Woodpeckers were common in the Botanic Gardens. One pair had their nest in an old, dead tree near the pond and could be frequently seen going back and forth to their nest hole. One afternoon, however, they seemed to be having a problem with ants swarming around their nest-hole and the female spent about 2 hours just outside the entrance to their hole hoovering up ants at a tremendous rate.
| | |
| --- | --- |
| male Golden-fronted Woodpecker (Melenerpes aurifrons) | Plain Chachalaca (Ortalis vetula) |
Flocks of Plain Chachalacas were commonly encountered, especially in the early mornings when nobody else was up and about.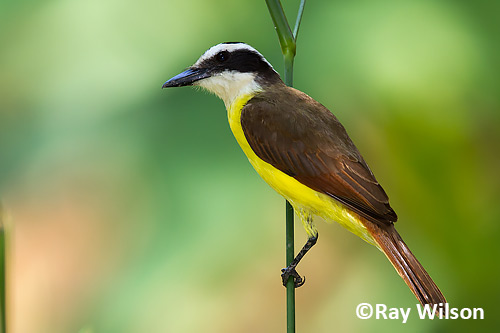 Great Kiskadee (Pitangus sulphuratus)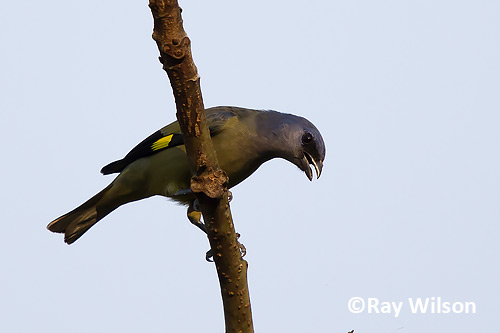 Yellow-winged Tanager (Thraupis abbas)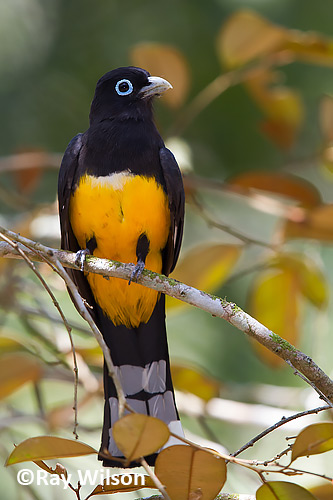 Black-headed Trogon (Trogon melanocephalus)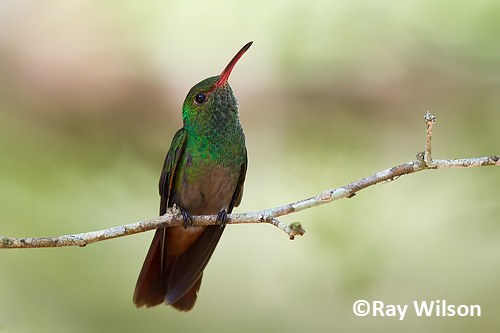 Rufous-tailed Hummingbird (Amazilia tzacatl)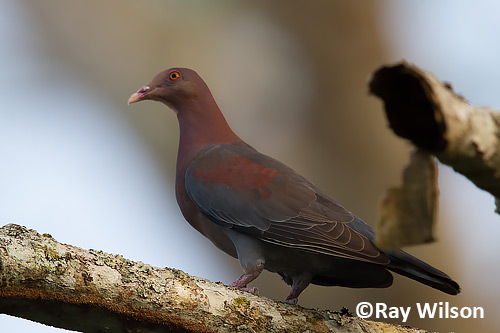 Red-billed Pigeon (Columba flavirostris)
A variety of orchids can be found around the botanic gardens and, even though some of them were not labelled, I assume all of the flowers shown below were planted there deliberately and are not naturally occurring, although they are all native Belizean species.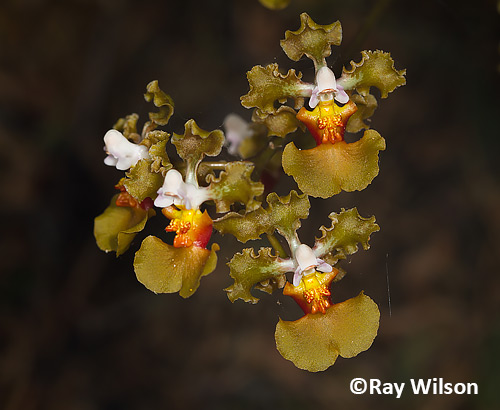 Trichocentrum luridum (Orchidaceae)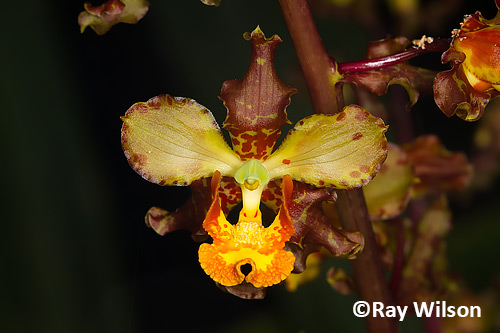 Cow Horn Orchid (Cyrtopodium punctatum)
Trichocentrum [=Oncidium] ascendens (Orchidaceae)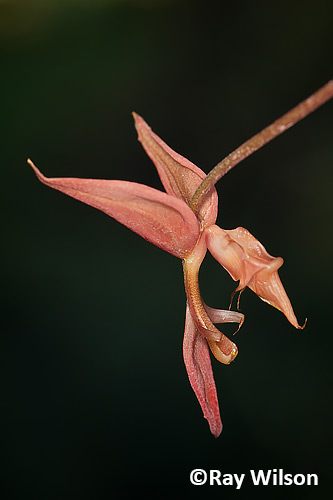 Maxillariella (=Maxillaria) tenuifolia (Orchidaceae)