March 2008
I spent a large part of March and April in the Czech Republic, working at Charles University, Prague. Apart from having an excellent opportunity to spend some time in a beautiful city, I was extremely fortunate that my friend and colleague, whose lab I was working in, is also a very good ornithologist who was more than happy to act as a guide and interpreter on our travels around Bohemia at the weekends.
| | |
| --- | --- |
| Prague Castle & Cathedral | The Great Composer - Smetana |
Amusingly, in the Czech language, "smetana" means "cream". So his claim to be among the creme-de-la-creme of the great composers is truly justified...
| | |
| --- | --- |
| Many layers of towers | "Fred-and-Ginger" |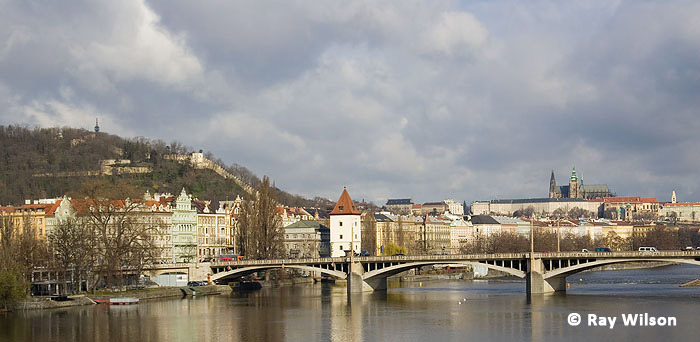 There are numerous good parks for bird-watching in Prague. One particularly large and extensive area of woodland is conveniently found abutting the back of Roztyly Metro Station. On one morning here, I saw 5 species of woodpecker (Great Spotted; Middle Spotted; Lesser Spotted; Black; and Green) . Unfortunately, only one female Great Spotted was cooperative enough to allow some good photos (The male Black Woodpecker below was photographed near Pisek).
| | |
| --- | --- |
| Great Spotted Woodpecker (Dendrocopos major) | Black Woodpecker (Dryocopus martius) |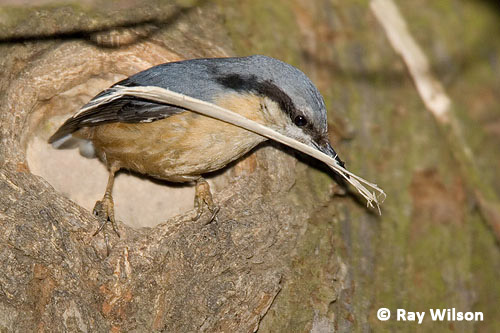 Nuthatch (Sitta europaea)
By the end of the month, the woodland floors were carpeted with large numbers of the beautiful flower Hepatica nobilis.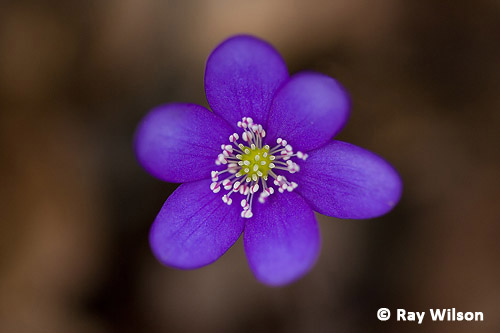 Hepatica (Hepatica nobilis)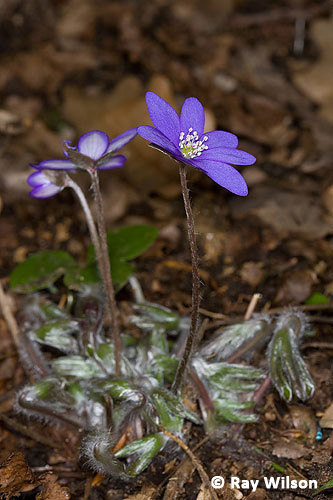 Hepatica (Hepatica nobilis)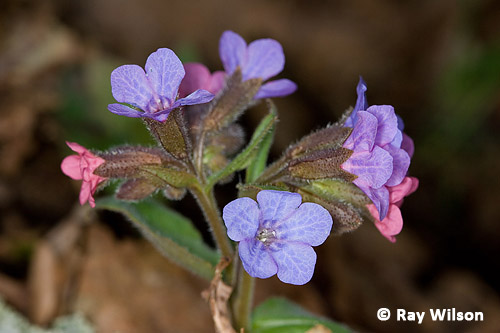 Lungwort (Pulmonaria officinalis)
Over Easter weekend, we took a trip down to Ceske Budejovice, where we were generously hosted and guided by Jiri Sebastian, an acquaintance of Petr's from Ceske Budejovice University. Unfortunately, the weather (very dull with occasional snow flurries and freezing cold) and the birds were not very cooperative. Although we saw a good selection of species, by the end of the weekend the best photo I managed to get was this rather mediocre shot of a female Grey-headed Woodpecker.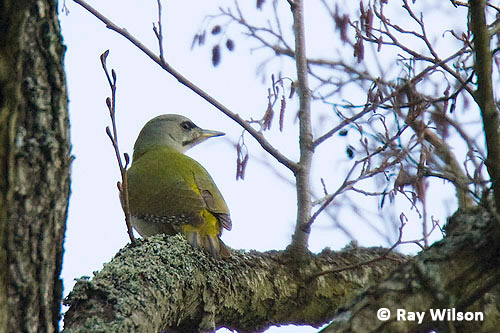 Grey-headed Woodpecker (Picus canus)
The following weekend, we stayed at Petr's brother's weekend house near Pisek. The weather was against us again, but, thanks to very detailed directions from his brother, I managed to get at least a half-decent shot of a male Black Woodpecker busy excavating a nest hole (see above). Nearby, a pair of Lesser Spotted Woodpeckers were quite active and reasonably close, but the light was terrible, making photography pretty much a waste of time.
We finally got some decent luck on Saturday evening with a very showy Pygmy Owl performing beautifully just above our heads. Unfortunately, I was having a few difficulties with my flashgun and several good opportunites were wasted while I tried to fix the problem.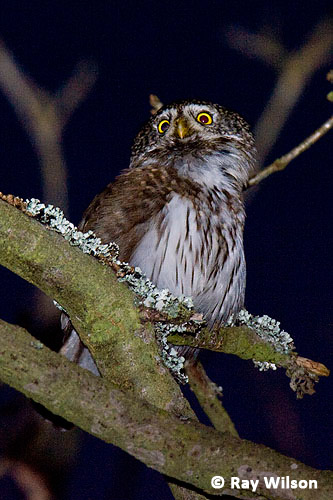 Eurasian Pygmy-Owl (Glaucidium passerinum)
The village of Holasovice, near Ceske Budejovice, is a UNESCO world heritage site and is a rather fine example of the typical Bohemian village architecture at the end of the 19th century.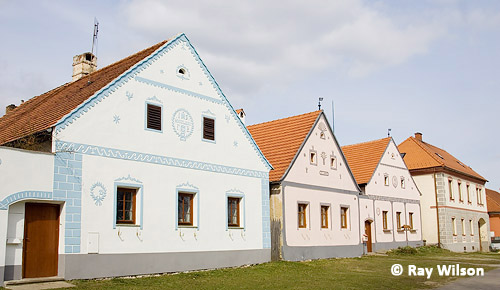 Holasovice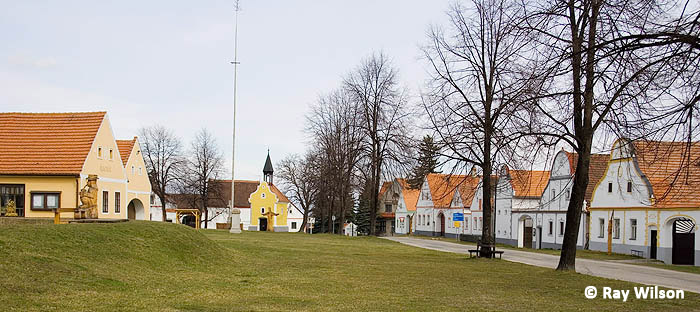 Holasovice
Almost every little village in the area has its own tiny chapel.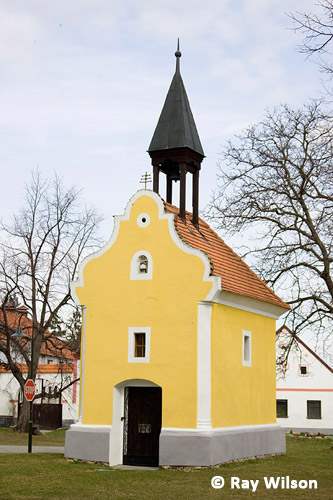 Holasovice chapel