August 2008
August was a disappointing month. I was only able to get outdoors once due to a badly swollen Achilles tendon making it too painful to walk.

Picromerus bidens - Anglesey, Wales
Best photo of the month was the shieldbug above, caught at the moment just before take-off.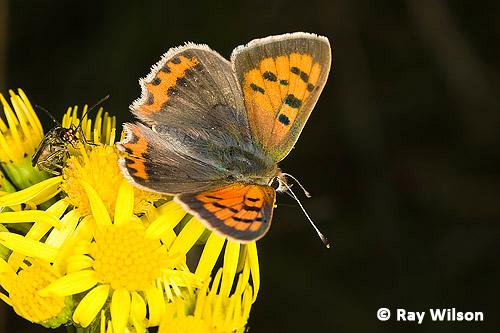 Small Skipper (Thymelicus flavus) - Anglesey, Wales
Ragwort flowers were a popular feeding station for butterflies and hoverflies, including this distinctive spotted-eyed hoverfly.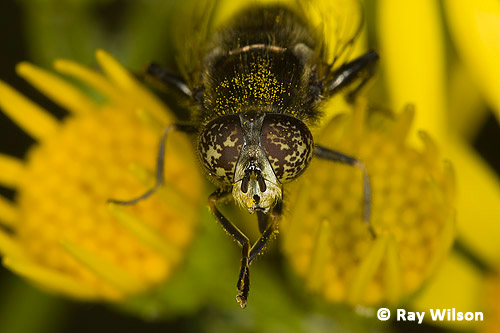 Eristalinus sepulchralis
| | |
| --- | --- |
| Meadow Brown (Maniola jurtina) | female Enoplognatha ovata tending her eggsac |
The colourful little spider, Enoplognatha ovata, is common throughout the British Isles.

Green Tortoise Beetle (Cassida sp.) - Anglesey, Wales