April 2008
Towards the end of my stay in the Czech Republic, we took a trip down to Sumava National Park where we were generously hosted by Ludek Bufka in Kasperske Hory. Here, we were finally able to track down a Tengmalm's Owl. They seem to be absent from all the places they usually breed in low numbers in the lowlands of South Bohemia this year.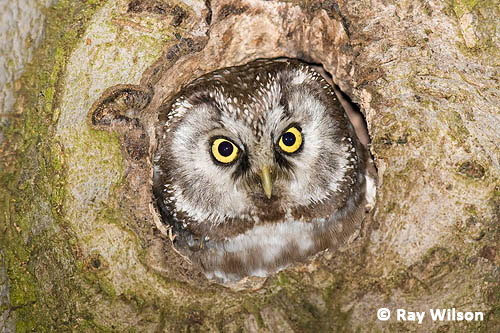 Tengmalm's Owl (Aegolius funereus)
One of the advantages of being guided by a researcher at the National Park, is they have a permit to drive on roads and tracks not open to the general public and are able to take you to the places where you have the highest chance of seeing the species you are most interested in without having to walk miles. A very welcome bonus when you are carrying 20kg of camera gear!
These Three-toed Woodpeckers were a prime example. We only had to walk a few hundred metres to get to their nesting territory. Unfortunately the light was terrible and I could only get a maximum shutter speed of 1/80th of a second which makes getting sharp pictures with a 1200mm focal length extremely difficult!
Three-toed Woodpecker (Picoides tridactylus)
In places, I could almost have imagined I was back in my native Scotland...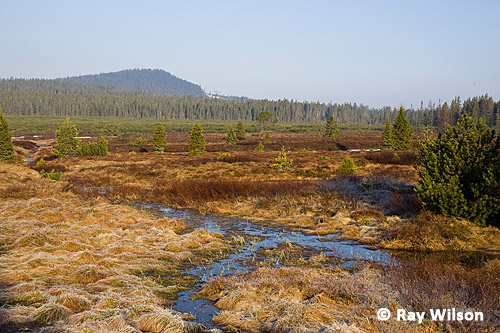 Morava, Sumava National Park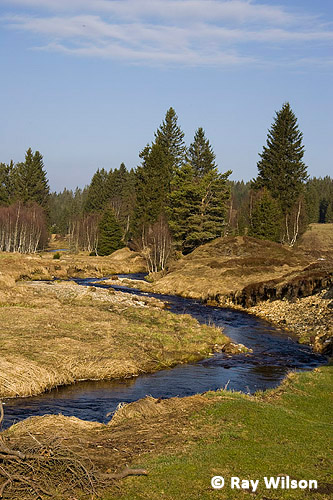 Morava, Sumava National Park
Nearby, the medieval fortress of Hrad Rabi is the largest castle in the area.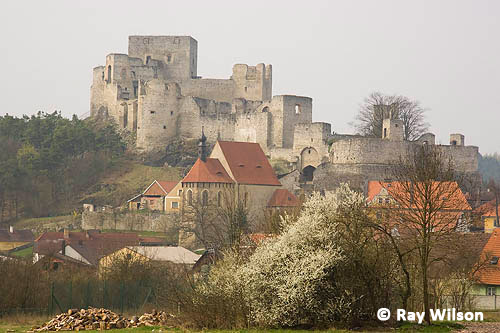 Hrad Rabi
While staying at the park, we helped Ludek with an area-wide survey of Black Grouse leks. This is a species which is declining rapidly in the national park and is of great conservation concern. Petr and I were a bit disappointed at only being able to find 3 displaying males, but when we found out that only a total of 7 males were found in the entire central region of the park, we counted ourselves lucky to have seen that many.
We spent a couple of days trying to track down a radio-tagged female Ural Owl. Not an easy task! We eventually found it but by the time we did, it was getting close to dusk and the bird was beginning to actively hunt. Consequently, we only saw it briefly in flight a couple of times. Stunning bird! It is amazing how such a large animal can fly through a dense conifer forest without making the slightest sound!
The next day we returned to the site in the hope of finding it resting, but unfortunately the battery on the transmitter must have died during the night, as no signal could be picked up anywhere.
I'd like to also thank Lucie Mestkova, a PhD student studying Hazel Grouse, for taking the time to try and find me a Hazel Grouse to photograph. We didn't see a single sign of this shy species all morning but it wasn't from lack of trying!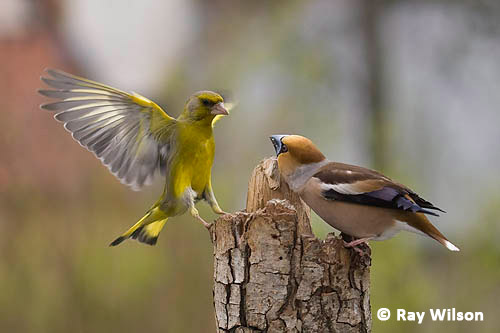 Greenfinch (Carduelis chloris) & Hawfinch (Coccothraustes coccothraustes)
After 3 tiring days in the mountains, it is quite ironic that most of the best photos from the entire trip were obtained on the final afternoon whilst sitting in a nice warm office in Trebon. Many thanks to Jan Ševčίk for allowing me to take over his office for the afternoon to photograph the birds coming to his feeding station...and for the generous supply of whisky! I think it is only due to the wonders of autofocus that most of these came out so sharp...
Hawfinch (Coccothraustes coccothraustes)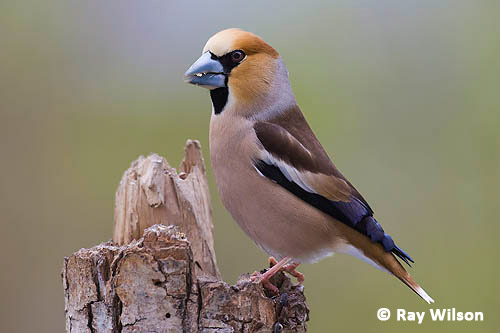 Hawfinch (Coccothraustes coccothraustes)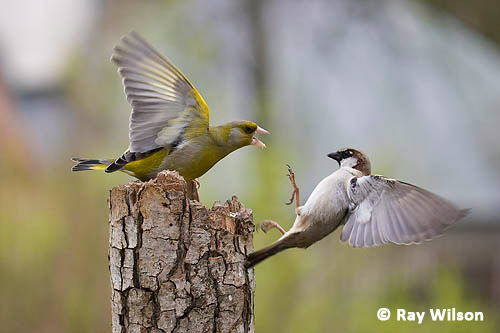 male Greenfinch (Carduelis chloris) fighting a House Sparrow (Passer domesticus)
Middle Spotted Woodpecker (Dendrocopos medius)
| | |
| --- | --- |
| Greenfinch (Carduelis chloris) | Great Spotted Woodpecker (Dendrocopos major) |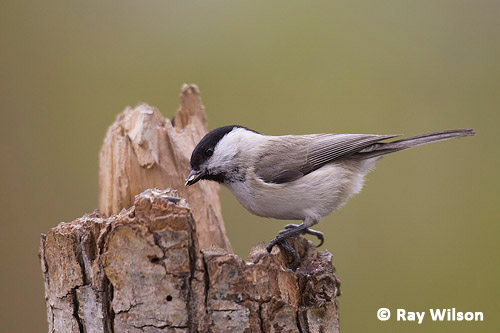 Marsh Tit (Parus palustris)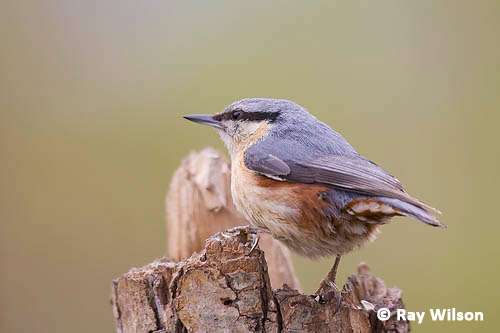 male Eurasian Nuthatch (Sitta europaea)
Back in Liverpool, I spent a Sunday afternoon in the dunes at Formby photographing the Red Squirrels (dull weather again!!...when am I going to get some sunshine?!)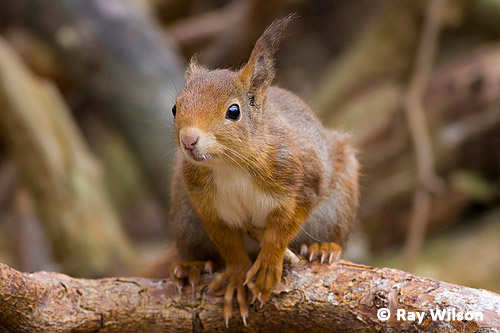 Red Squirrel (Sciurus vulgaris)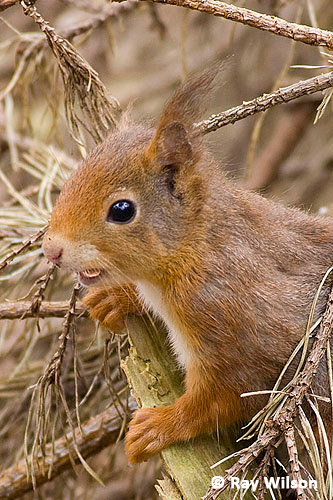 Red Squirrel (Sciurus vulgaris)