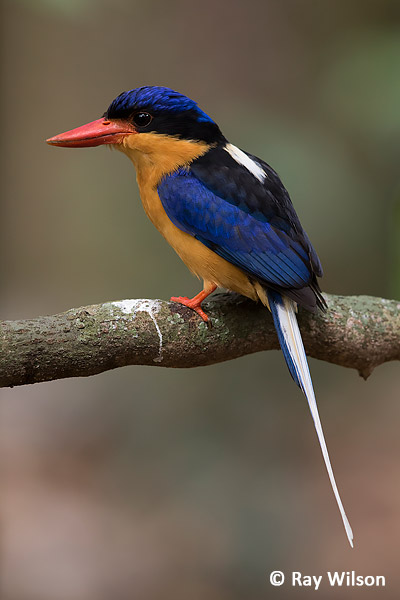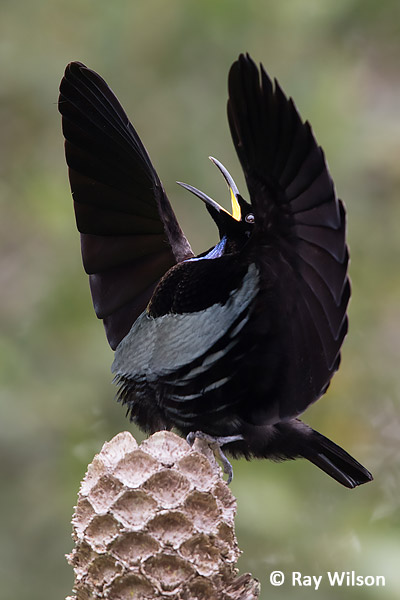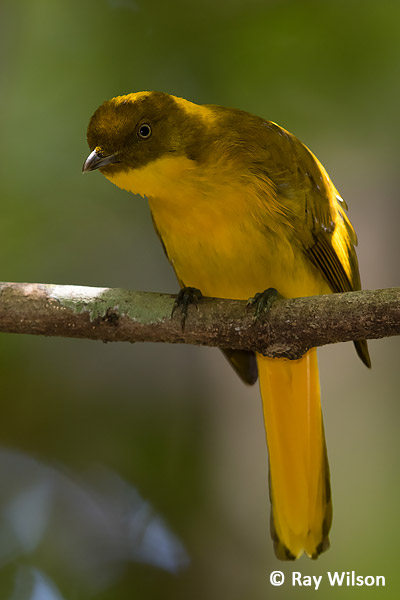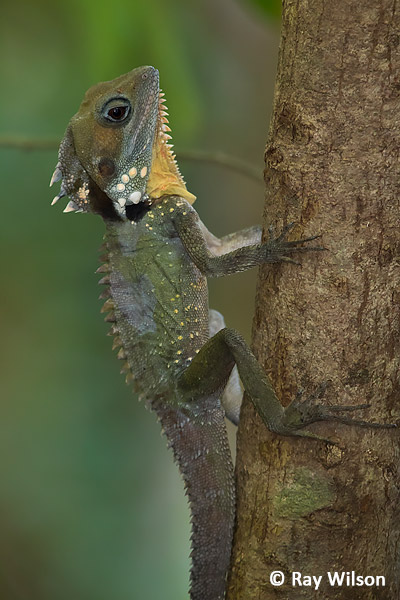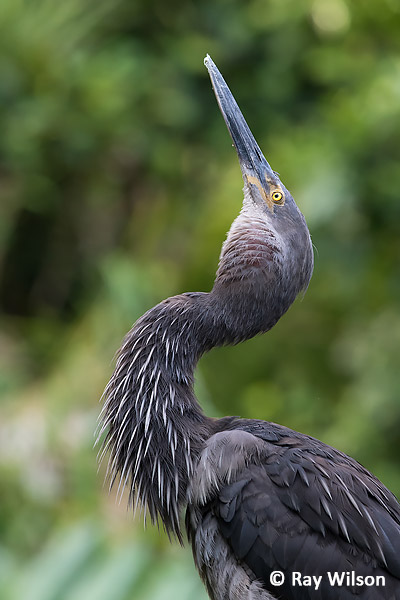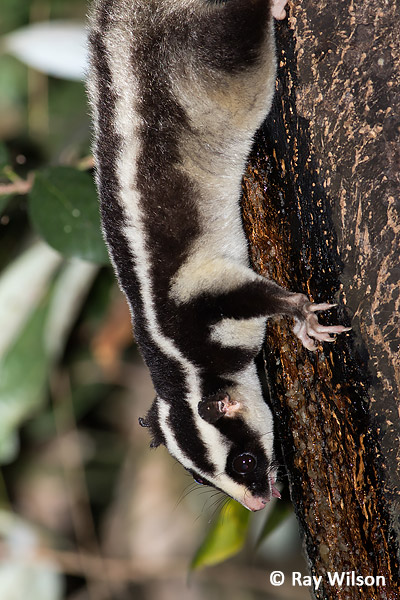 Introduction
The area around Cairns and the Atherton Tablelands is a wildlife photographers paradise and provides access to numerous spectacular rainforest species, such as Blue-faced Parrotfinch, Buff-breasted Paradise-kingfisher, Victoria's Riflebird, Golden Bowerbird and Boyd's Forest Dragon.
Along with numerous other northern Australian specialities, the area is home to 13 endemic species of bird that are found nowhere else in the world and we should have the opportunity to photograph most, if not all of them, during the tour along with a host of other species, including many endemic mammals (Mareeba Rock Wallaby, Green Ringtail Possum, Striped Possum, Red-legged Pademelon, Lumholtz's Tree Kangaroo, etc.) and reptiles.
Unlike most of Australia where the distances between good birding spots are immense, the Wet Tropics is a very compact area, and most of the places we will visit on the tour are less than 40km apart allowing us to maximise our time spent photographing the wildlife.
The majority of our time will be spent in the rainforests of the Atherton Tablelands, where most of the endemics can be found, but we will also be spending a bit of time along the coastal lowlands, including an early morning cruise along the Daintree River to look for Great-billed Heron, Black Bittern, and other riverine species. Also, in the drier areas of the highland plateau we will have a chance of seeing arid-country specialists, such as Black-throated and Gouldian Finches (the Gouldians are only semi-wild and are part of a re-introduction programme), displaying Australian Bustards, Great Bowerbirds at their bowers and a host of other species. In the rainforests, the breeding season will be in full swing so not only will it make most of them easier to find but we may even be lucky enough to witness the spectacular courtship display of Victoria's Riflebird on one of their regular display posts. We'll have the opportunity to spend several mornings here so if they don't perform the first day, we will have a chance to try again the following morning. If they behave themselves and perform well it is a sight never to be forgotten and will undoubtably be one of the highlights of the trip.
This workshop/tour is suitable for bird photographers of all levels of skill, from absolute beginners to experienced shooters.
Reasons why you should join this tour
I am a highly-skilled birder, general naturalist and accomplished professional photographer whose work has been published worldwide in numerous books and almost all of the major wildlife magazines/journals (including National Geographic)

In my previous career I amassed over 20 years of one-to-one post-graduate-level teaching experience so I am well experienced in sharing my knowledge with others.

During my tours, my number one priority is to help you get the best photos possible of the birds and other wildlife we see, making sure you are in the optimum position and giving advice on technical aspects whenever it is needed to ensure your resulting photographs are sharp and well composed.

I have extensive knowledge and experience of Australian wildlife

My laid-back, friendly personality makes me easy to get along with and helps make the whole tour an enjoyable experience.

But don't just take my word for it. Here are a few words of testimonial from a native Aussie photographer I met when doing reconnaissance for this tour:

"I met Ray Wilson when he was on a birding trip in far North Queensland in November 2015. I found him to be a very friendly and knowledgeable bird photographer especially of our Australian species and was very impressed with the number of rare and difficult to get species that he had been able to successfully photograph. His knowledge of equipment and its use and his ability to quickly capture excellent images in very difficult circumstances was very impressive. He taught me more about using my flash in 15 minutes than I had been able to learn in months of trolling the internet for tutorials. I found it a privilege to be able to accompany him and watch him work in the field. Since my return home to NSW I have had the chance to peruse his website and his image galleries are absolutely breathtaking. Ray is a truly professional photographer of the highest calibre. I would have no hesitation in urging all photographers wishing to hone their skills and learn to understand and use their equipment to its full capacity, to join one of Ray's organised photography tours. You will become a better photographer and have a rewarding and enjoyable trip at the same time."
Brian McCauley, NSW, Australia

Costs:

The cost of this tour is £1250 (AUD$2350) per person

A deposit of £250 (AUD$500) is required to reserve your place on this tour (cancellation policy)

Full payment of the remaining balance is due before 31st August 2016

If travelling alone, a single person supplement of £220 (AUD$400) is required due to the price of accommodation being calculated on the basis of two people sharing a double or twin room.

Included in the price:

All accommodation (based on double occupancy)

All ground transportation

All meals

All entrance fees to reserves

Boat trip on Daintree River

All expert photographic instruction and guiding

Not included in the price

International or domestic flights to the start and end points of the tour are NOT included in the price and are the responsibility of the individual participants.

Bar bills

travel and medical insurance costs

any additional accommodation or meals outside of the dates of the workshop

passport, visa or immunisation fees

other sundry items of a personal nature (e.g. laundry, hotel phone bills, etc.)

any fees incurred for medical treatment, evacuation or repatriation.

Suggested Equipment

To get the most from this tour you it is recommended that you bring a camera with a telephoto lens of 400mm or greater. A tripod and flashgun are also highly recommended.

Other equipment you may want to consider bringing includes:

a wide angle lens for landscapes


a macro lens for photographing insects, flowers or lizards