Vancouver Island, Canada
7th-25th September 2011
Rithet's Bog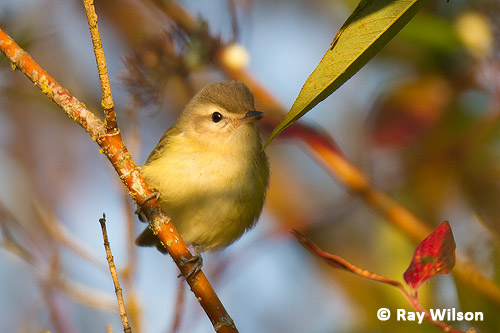 Warbling Vireo (Vireo gilvus)
Situated about 9km north of downtown Victoria, Rithet's Bog is the last remaining peat bog on the Saanich Peninsula and attracts over 120 species of birds annually. There is a 2.8km perimeter trail that completely circles the bog. As with most parks in the Victoria area, it is popular with joggers and dog-walkers so an early morning visit is probably best. I visited here at sunrise one morning with Erin, a friend who lives nearby.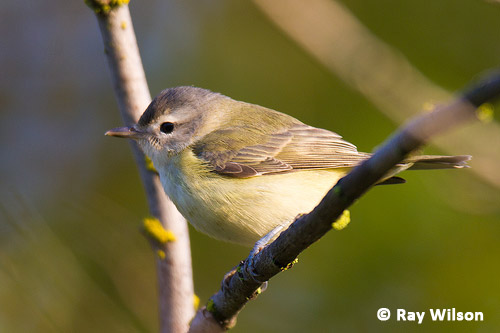 Warbling Vireo (Vireo gilvus)
Views of the open water are extremely limited here, but the surrounding scrub contains lots of songbirds. On the morning we visited there were numerous Warbling Vireos in the trees and bushes around the south end.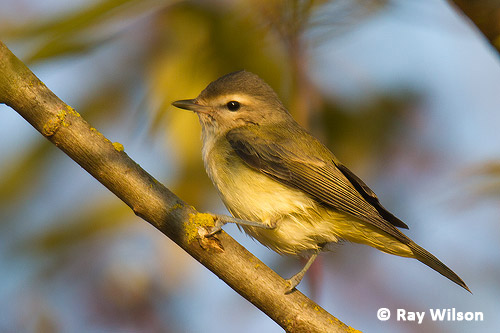 Warbling Vireo (Vireo gilvus)
Both House and Purple Finches are present but I only managed to get a decent photo a female/1st winter male Purple Finch. No adult males unfortunately.
female Purple Finch (Carpodacus purpureus)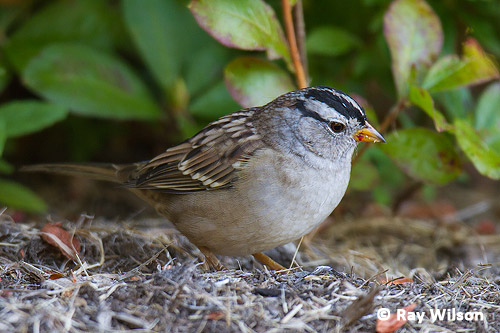 White-crowned Sparrow (Zonotrichia leucophrys)