Switzerland
June/July 2015
Part 5 : July Butterflies in Graubunden, Ticino & Valais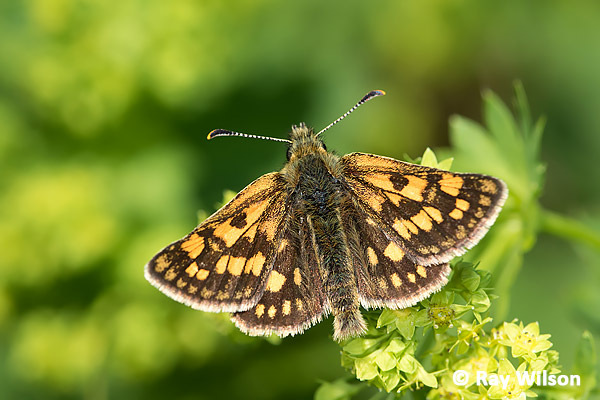 Checkered Skipper (Carterocephalus palaemon)
My focus for this month was again firmly on photographing the butterflies that reside in the alpine regions of southern Switzerland.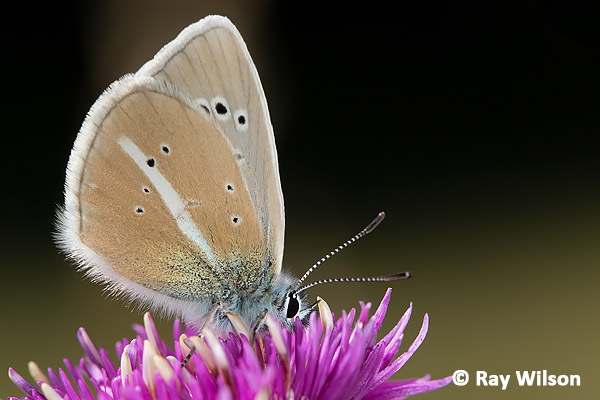 Damon Blue (Polyommatus damon)
Nearly 200 species of butterfly occur in Switzerland and more than half of them can be found on the wing during July. Many of them are "blues" and can be a bit of a nightmare to identify at times, but one blue that can be easily recognised even in flight is the distinctive Damon Blue. The bright white line on the buff-coloured underwing is diagnostic for this species.
| | |
| --- | --- |
| Damon Blue (Polyommatus damon) | Chalk-hill Blue (Polyommatus coridon) |
Chalk-hill Blues were abundant in many areas and often congregated in large groups to feed on minerals on damp areas on tracks and paths.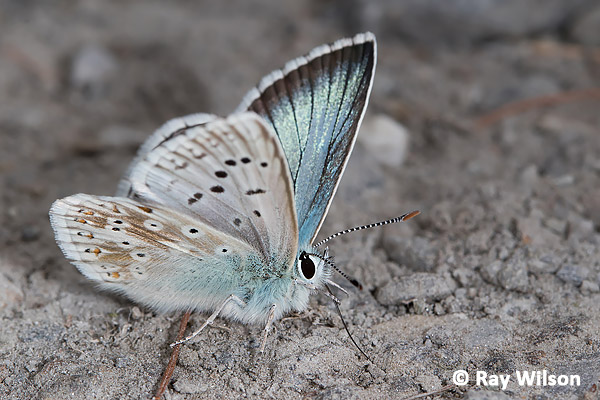 Chalk-hill Blue (Polyommatus coridon)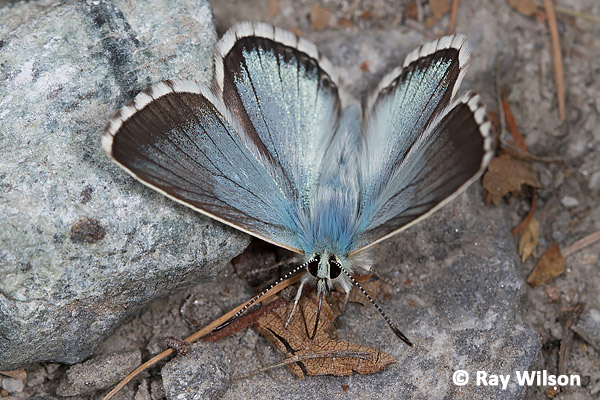 Chalk-hill Blue (Polyommatus coridon)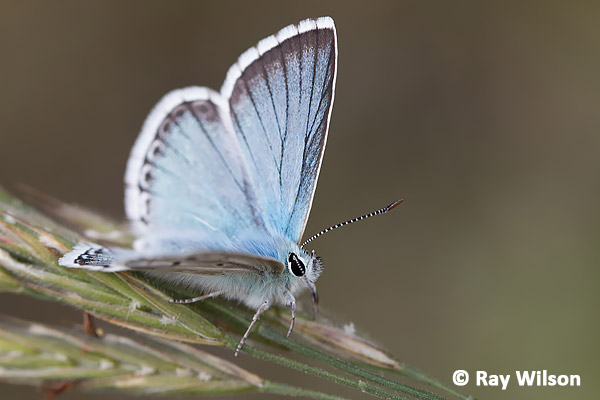 Chalk-hill Blue (Polyommatus coridon)
About a dozen other blues were encountered during the month, including Brown Argus, Silver-studded Blue and Turquoise Blue...

Brown Argus (Aricia agestis)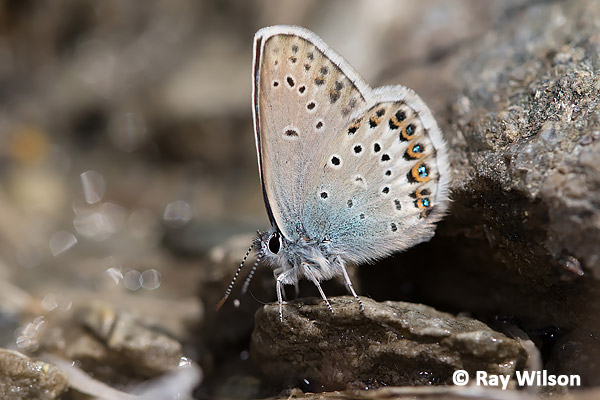 Silver-studded Blue (Plebejus argus)
Turquoise Blue (Polyommatus dorylas)
Coppers are members of the same family as the blues: the Lycaenidae. Of these, Scarce Copper, despite its name, can be abundant in places.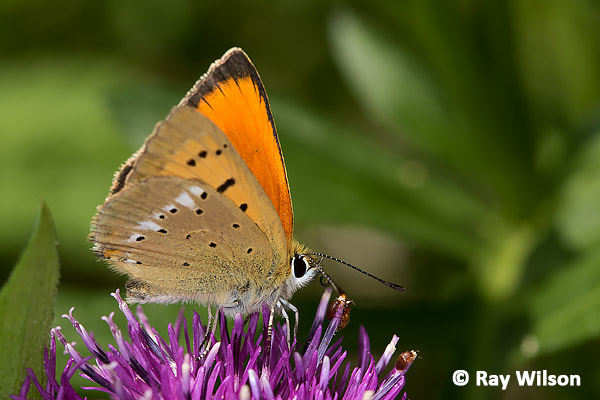 Scarce Copper (Lycaena virgaureae)
Purple-edged Copper is also fairly common.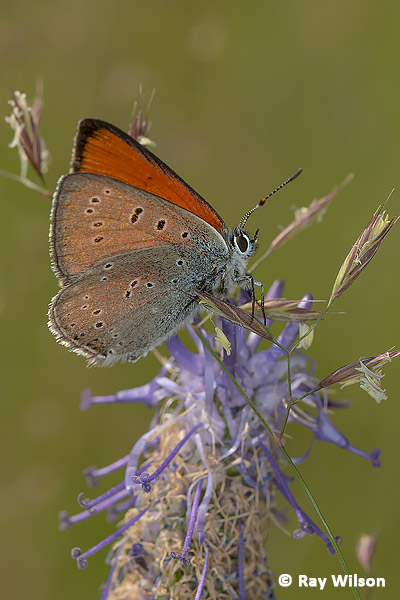 Purple-edged Copper (Lycaena hippothoe)
A dazzling array of Fritillaries can also be found in July, but with the temperatures soaring into the low 40's photographing them was incredibly frustrating at times. Generally speaking, the hotter it gets, the harder it is to get close to them, although when it gets as hot as it was this year, with my thermometer hitting as high as 43°C in the shade on a couple of occasions, even the butterflies start searching for shade!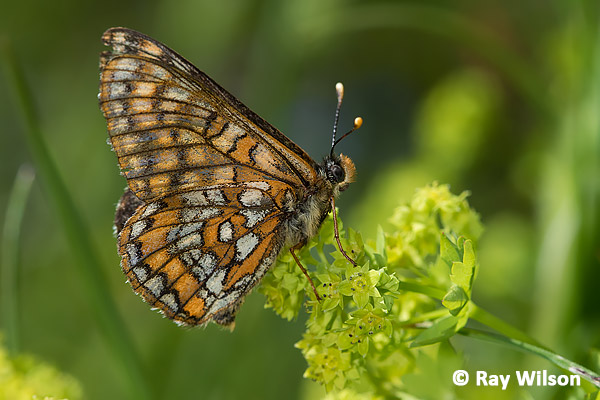 Asian Fritillary (Euphydryas intermedia)
Asian Fritillary is only found in the central Alps, usually in light mountain woodlands but also in shrubby alpine meadows above the treeline, which is where I found the individual in the above photograph.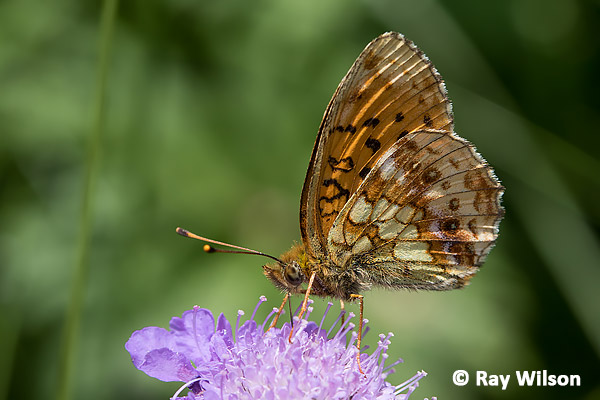 Lesser Marbled Fritillary (Brenthis ino)
The underwings of most fritillaries are far more distinctive than their upperwings and a good view of their underwings makes identification fairly straightforward in most cases.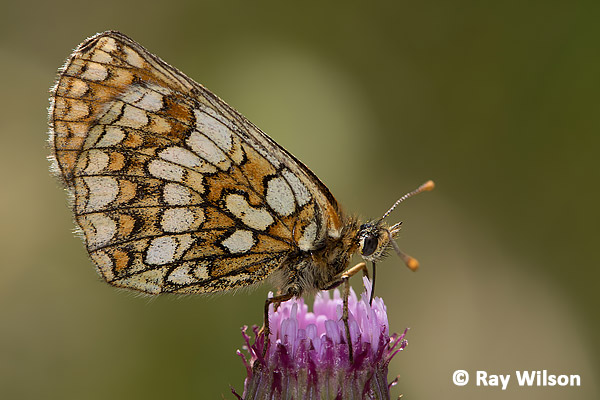 Heath Fritillary (Melitaea athalia)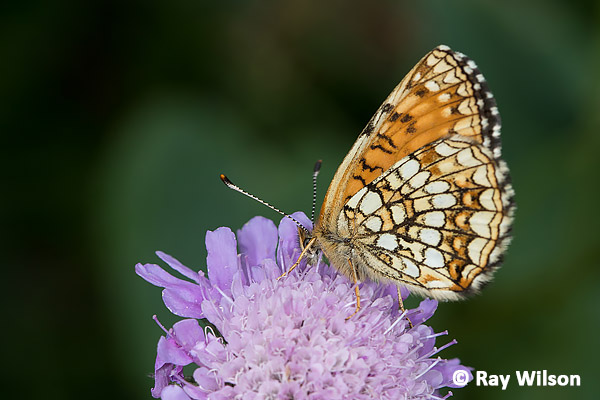 False Heath Fritillary (Melitaea diamina)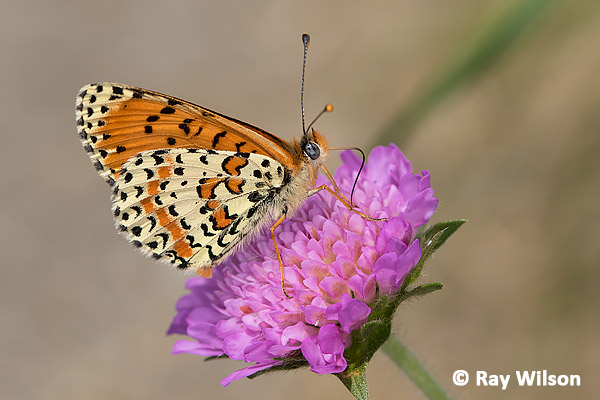 Spotted Fritllary (Melitaea didyma)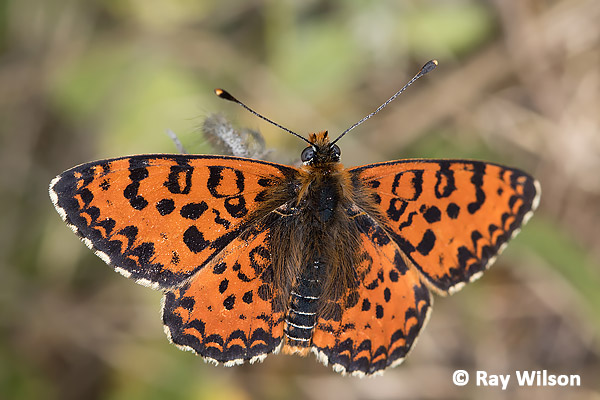 Spotted Fritllary (Melitaea didyma)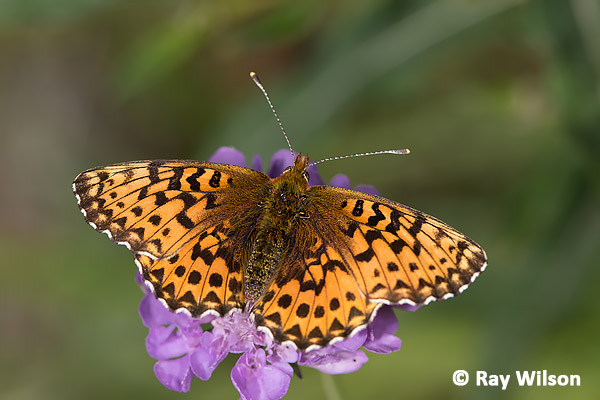 Titania Fritillary (Clossiana titania)
Another diverse group of butterflies in southern Switzerland are the ringlets. Of the 26 species that occur in Switzerland, most are found at fairly high altitudes in the alpine regions.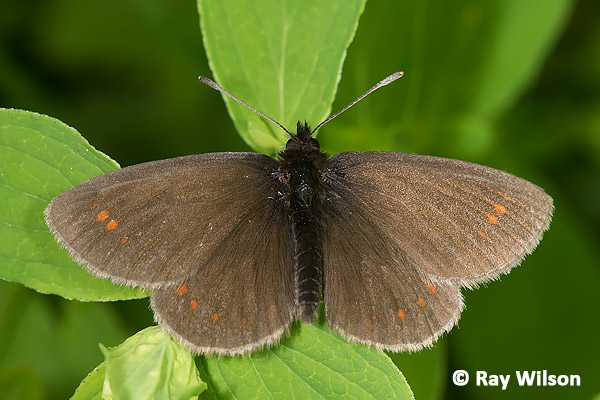 Yellow-spotted Ringlet (Erebia manto)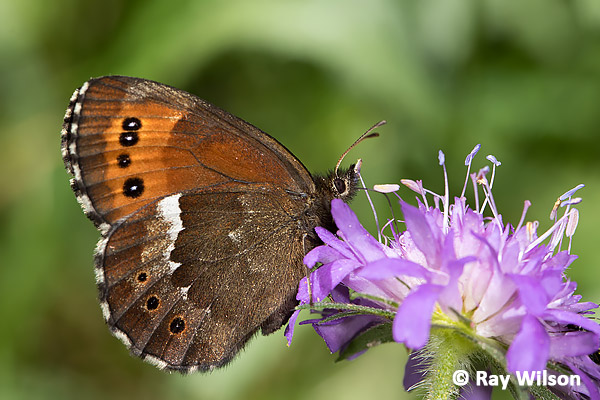 Arran Brown (Erebia ligea)
Arran Brown, Large Ringlet and Almond-eyed Ringlet are among the most frequently encountered Ringlet species and can be very common in places.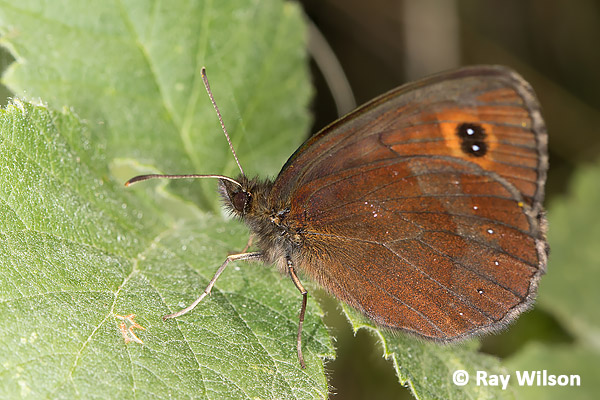 Large Ringlet (Erebia euryale)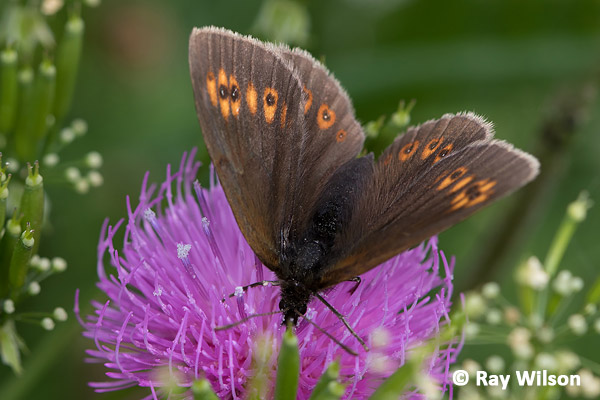 Almond-eyed Ringlet (Erebia alberganus)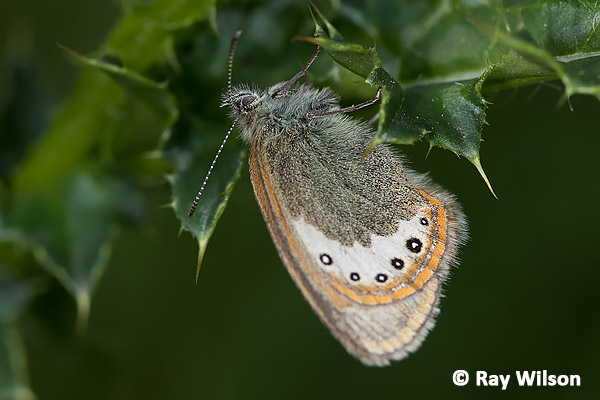 Alpine Heath (Coenonympha gardetta)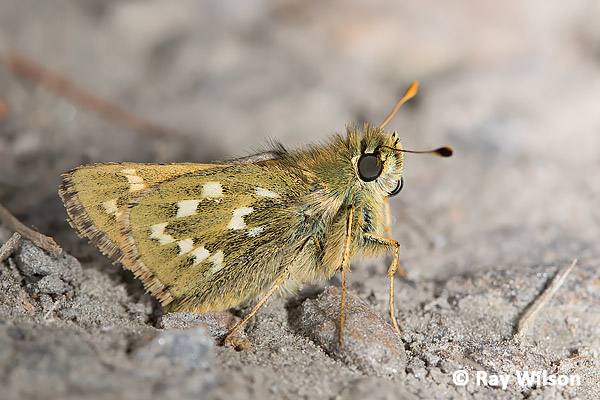 Silver-spotted Skipper (Hesperia comma)
Several skipper species, including Silver-spotted, often join in with the clouds of blues on damp tracks to suck up the minerals in the soil.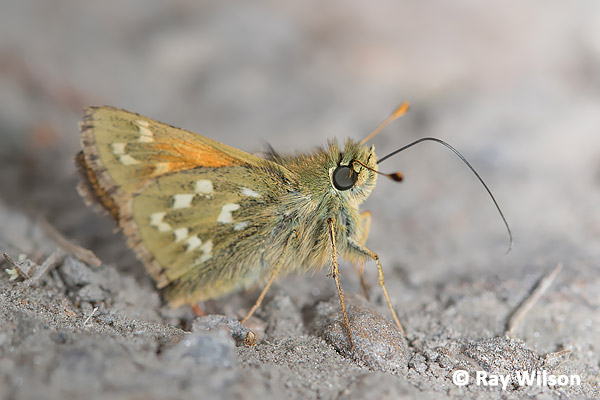 Silver-spotted Skipper (Hesperia comma)
The Pyrgus skippers are notoriously difficult to identify, but the combination of its large size and underwing pattern identify the individual below as a Large Grizzled Skipper, one of the commonest species in the group.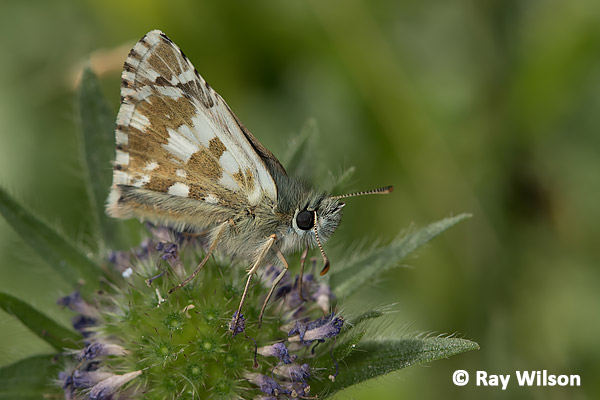 Large Grizzled Skipper (Pyrgus alveus)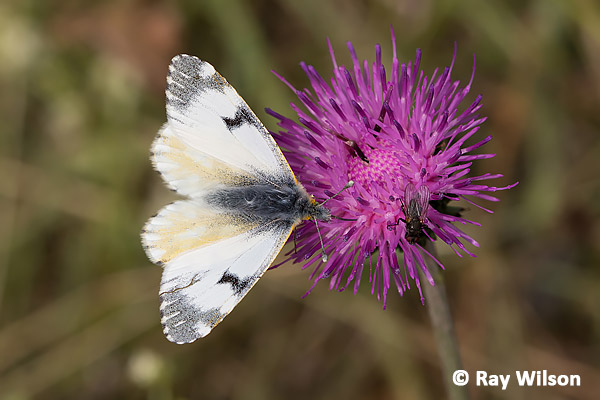 Eastern Bath White (Pontia edusa)