Lima
Even in Lima city centre it is possible to find birds. The small, coiffured Kennedy Park in Miraflores has quite a few species, including the stunning Vermillion Flycatcher.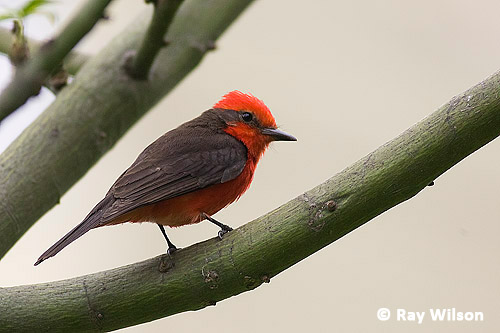 male Vermillion Flycatcher (Pyrocephalus rubinus)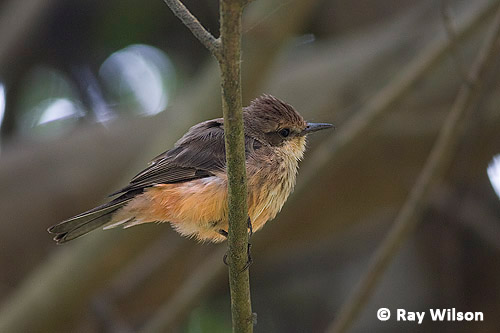 female Vermillion Flycatcher (Pyrocephalus rubinus)
The most common pigeon in Lima is the West Peruvian Dove...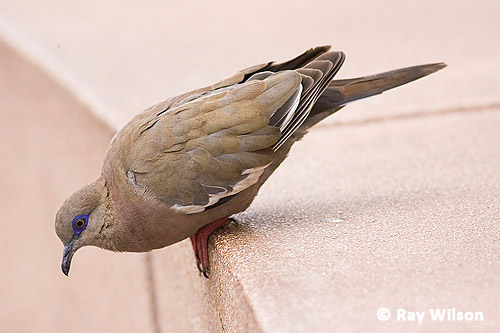 West Peruvian Dove (Zenaida meloda)
...but there are also quite a few Eared Doves around too.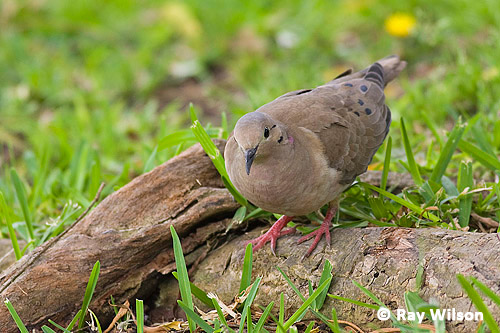 Eared Dove (Zenaida auriculata)
Among the flower beds, Amazilia Hummingbirds can be found.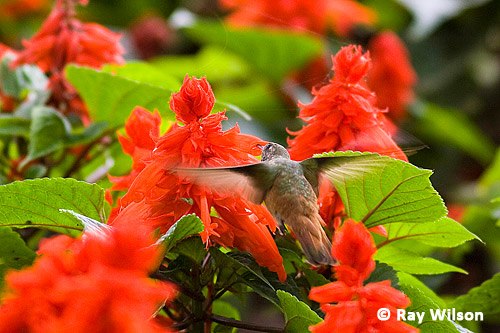 Amazilia Hummingbird (Amazilia amazilia)
In central Lima, the street lamps in one of the parks were decorated with santa hats...it doesn't seem right celebrating Christmas when it is 28°C!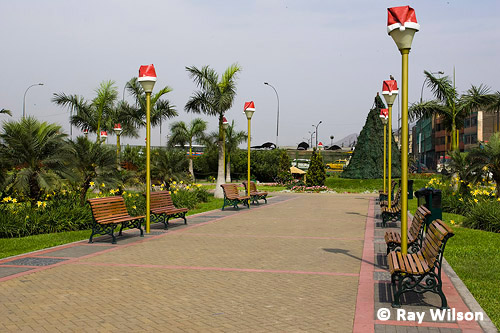 Park in central district of Lima with Santa hats on the street lamps
| | |
| --- | --- |
| Convent of Saint Domingo | Saint Domingo Convent library |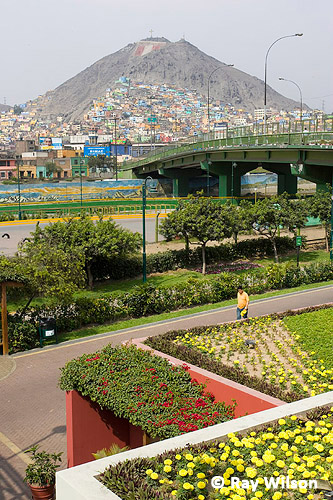 View across the Rio Rimac to the Cerro San Cristobal
If you are interested in ancient civillizations, the Gold from Peru exhibition in the Larco Mar shopping mall, Miraflores, is worth a visit. They have a very informative audio tour and non-flash photography is allowed.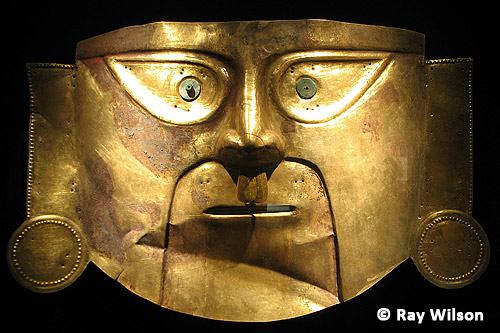 gold Sican Funerary mask