New Zealand
5th November - 4th December 2005
Eglington Valley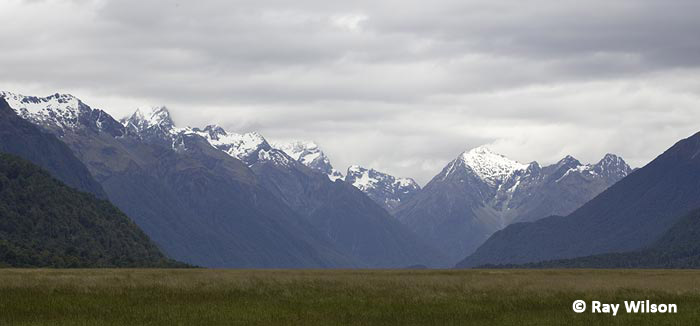 Knobs Flats
The road to Milford Sound follows along the course of the Eglington Valley from Te Anau and passes through some very scenic countryside.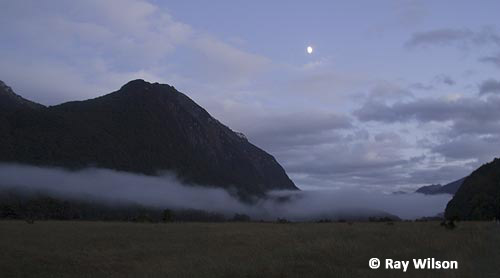 Moon over Knobs Flat about an hour before sunrise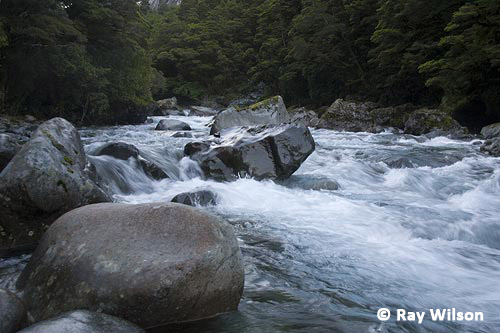 Eglington River
There are numerous good places to stop and search for birds in the forests along the roadside, such as Cascade Creek, The Divide and along the Hollyford Track. I didn't have much luck at any of these places and couldn't even find any Riflemen, never mind any of the rarer species such as Yellowhead. The weather again probably played a part in this, with more overcast, cold and wet conditions, but even when it was bright and sunny along the Hollyford Track I still didn't see much in the way of birdlife. Beautiful scenery though...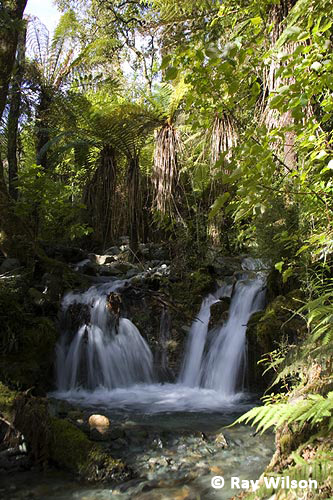 Small stream along the Hollyford Track
Since forest bird activity is never terribly exciting around midday, I decided stretch my legs a bit and left the big lens and tripod in the car (something I very rarely do for fear of getting it stolen). The climb up to Keystone Summit is not a particularly taxing walk (about 1.5hours to the summit up a gentle gradient), but after a couple of weeks of not going anywhere without the crippling weight on my shoulder it felt good to be able to walk at a decent speed again. Despite it being a bit overcast, the views from the top were excellent...
Views from Keystone summit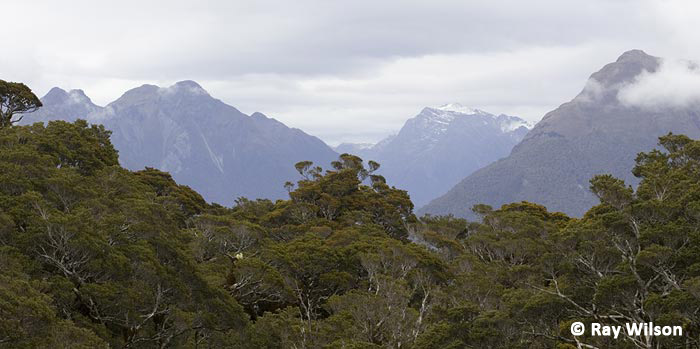 View from Keystone summit