Miranda
Miranda, on the west shore of the Firth of Thames (just an hour's drive from Auckland), is one of the few places in New Zealand where you can view large shorebird flocks.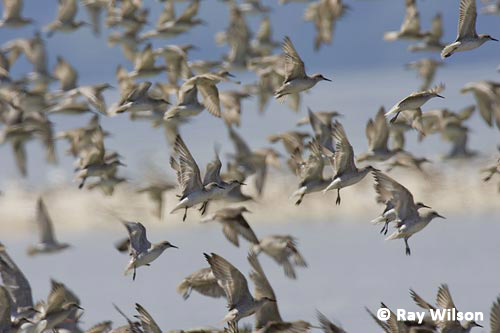 Red Knot (Calidris canutus)
On the day I visitied, the main flock was quite distant due to a relatively new shell bank that had formed during a storm two years ago and I was told the flocks only came closer if the high tide was above 1.9m. There wasn't all that much in the way of variety anyway. They were almost exclusively Red Knots and Bar-tailed Godwits with a few Ruddy Turnstones and 3 Pacific Golden Plovers.
One of my main targets, however, was just close enough for a reasonable record shot...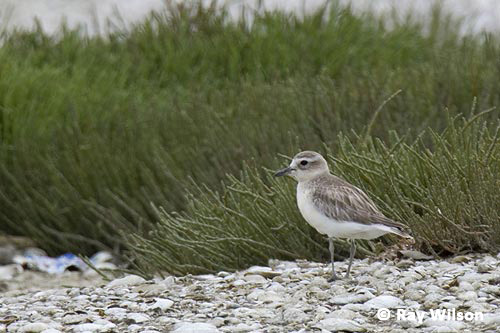 New Zealand Dotterel (Charadrius obscurus)
On different shell bank, a pair of Variable Oystercatchers were busy courting...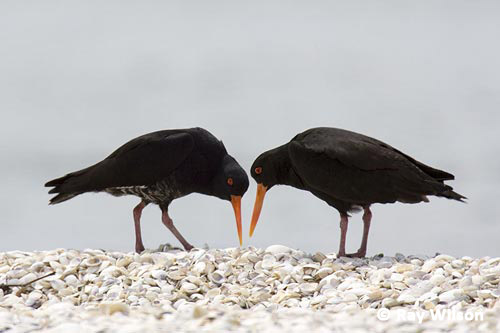 Variable Oystercatchers (Haematopus unicolor) displaying
Large numbers of Pied Stilt were roosting on the large pond just inland of the hide...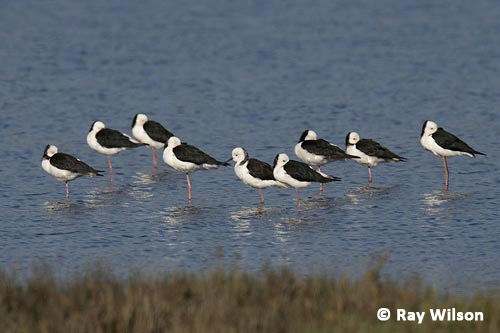 Pied Stilt (Himantopus leucocephalus)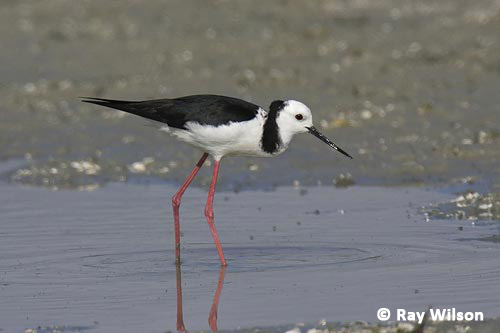 Pied Stilt (Himantopus leucocephalus)
If you are visiting Miranda, it is advisable to park your car at the visitor's centre and walk along the shore to the hide as there have been a number of recent thefts from cars at the layby close to the hide.
The walk also gives you the chance to see some of the other wildlife at Miranda. I got quite a good, but brief, view of a Banded Rail along the edge of the mangroves, and this White-faced Heron allowed me to approach relatively closely (although the heavy heat-haze in the background spoils the photos a bit).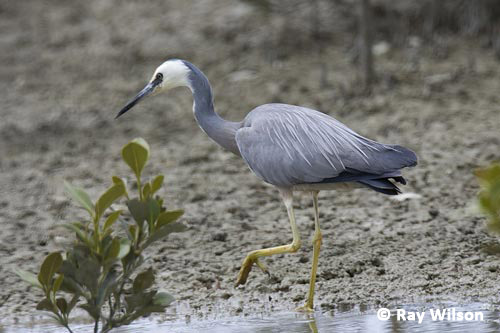 White-faced Heron (Egretta novaehollandiae)
Other wildlife seen on the walk to the hide included...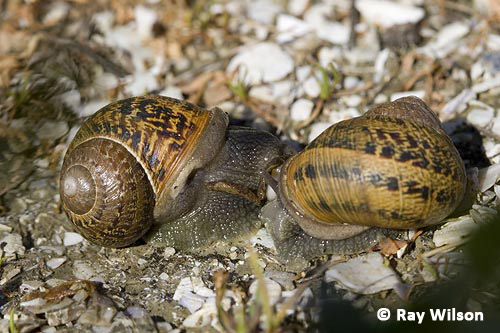 Snails mating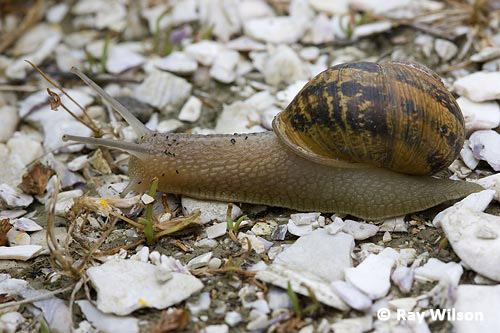 Snail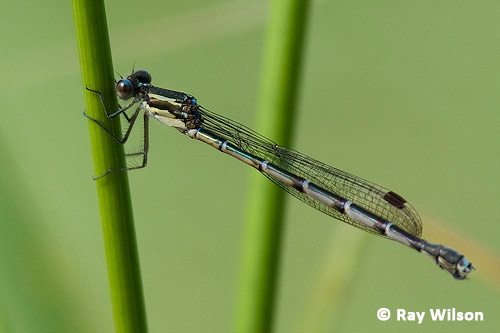 New Zealand Blue Damselfly (Austrolestes colensonis)
Brown Quail are an abundant, non-native, introduced species from Australia that have been present on Tiritiri since before the replanting efforts started. They are easily seen along the Wharf Road.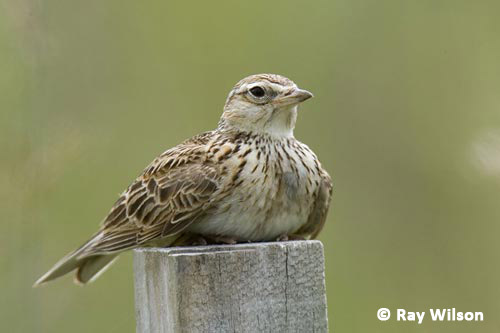 Skylark (Alauda arvensis)
About 1km north of the visitor's centre there is a parking area at the mouth of a creek. Here there was another large mixed flock of Knot and Bar-tailed Godwit plus 200 Wrybill (the other resident shorebird at Miranda that I wanted to see). Some of them were less than 8m away! Wrybills are unique among birds in having a laterally curved bill. Looks fairly normal when viewed from the side...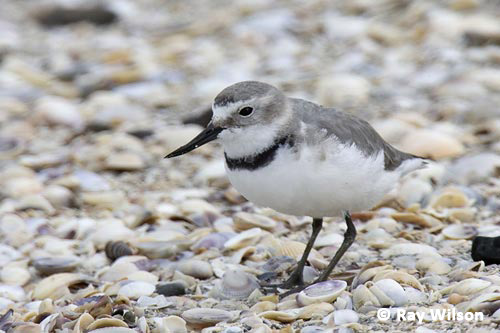 Wrybill (Anarhynchos frontalis)
But when viewed head on the curvature of the bill is obvious...and it always bends to the right...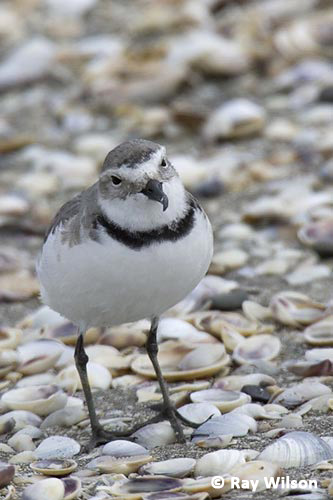 Wrybill (Anarhynchos frontalis)
The Caspian Terns fishing at the mouth of the creek were also quite photogenic...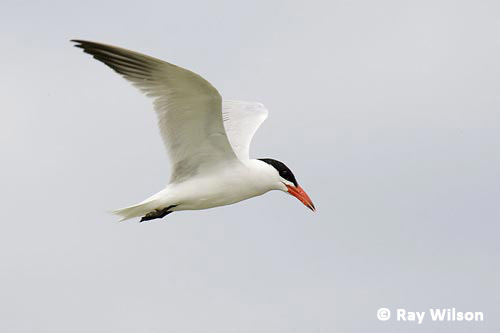 Adult Caspian Tern (Sterna caspia)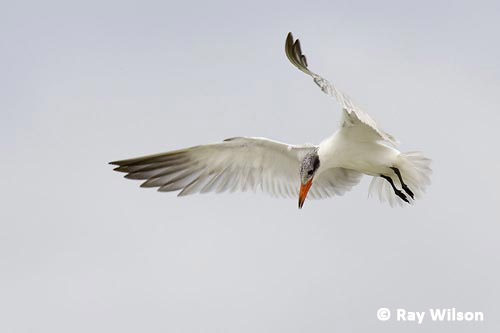 1st summer Caspian Tern (Sterna caspia)
1st summer Caspian Tern (Sterna caspia)