Petra Reservoir
Subalpine Warbler (Sylvia cantalans)
Between Petra and Molivos lies a small reservoir whose surrounding scrub holds a good variety of warblers. The Subalpine Warblers were particularly cooperative here, and I blasted off several hundred shots of a couple of the more colourful males.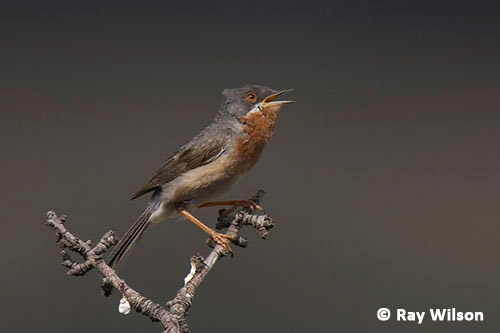 Subalpine Warbler (Sylvia cantalans)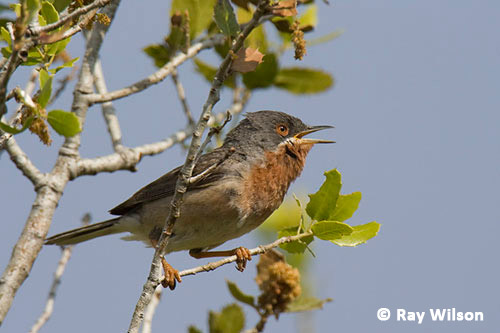 Subalpine Warbler (Sylvia cantalans)
An Orphean Warbler also briefly emerged from the deep cover to perch on top of a bush for a few seconds before returning to continue its more usual skulking habits.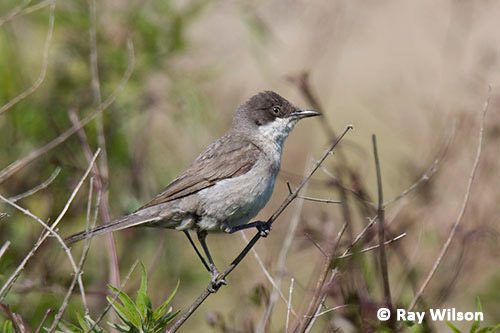 Orphean Warbler (Sylvia hortensis)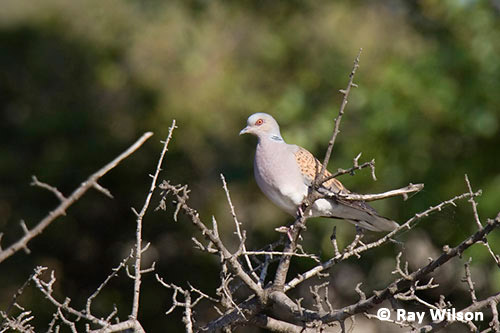 Turtle Dove (Streptopelia turtur)
As the morning progressed and the bird activity decreased, we turned our attention to the abundant insect life...
| | |
| --- | --- |
| Balkan Marbled White (Melanargia larissa) | Nemoptera sinuata |
| Green Oak Tortrix (Tortrix viridana) | Maniola megala |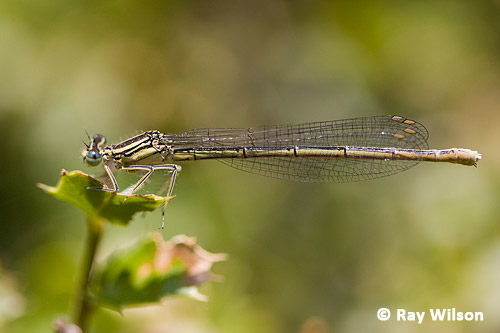 White-legged Damselfly (Platycnemis pennipes)
This large wasp had just caught an Eastern Bath White caterpillar and was paralysing it by biting it behind the head. Once the caterpillar was placated it was carried off to be used as a living larder for the wasp's larvae.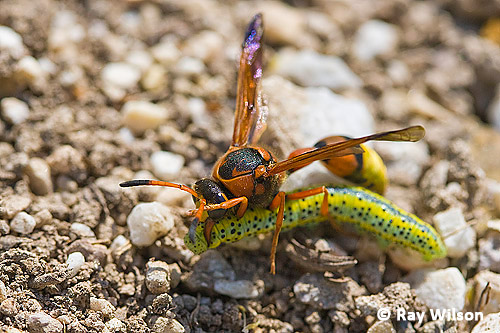 Great Potter Wasp (Delta unguiculata) carrying a paralysed Eastern Bath White caterpillar
| | |
| --- | --- |
| male Philaeus chrysops | |
Spiders were numerous and included this gorgeous little jumping spider...

male Philaeus chrysops

female Philaeus chrysops
Other impressive insects included a large, beautifully marked species of antlion and a very "alienesque" praying mantis...
| | |
| --- | --- |
| Antlion sp. (Palpares libelluloides) | female Empusa fasciata |

female Empusa fasciata

Rhynocoris cf punctiventris

probably a Zicrona caerula nymph
| | |
| --- | --- |
| Orchid sp. | Common Poppy (Papaver rhoeas) |