Bunche Beach, Fort Myers
Only a couple of miles from the Sanibel Causeway, Bunche Beach is an excellent spot for photographing shorebirds at low tide.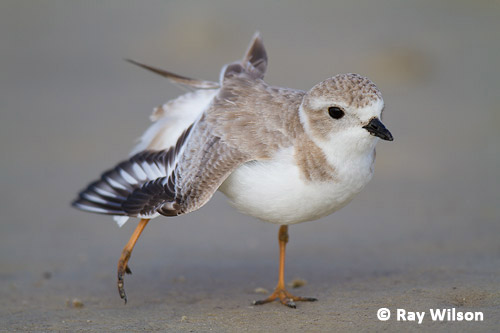 Piping Plover (Charadrius melodus)
Large flocks of shorebirds are very easily disturbed, so caution is always required when attempting to photograph them. Over the years, I have found that the best way to get close to shorebirds is to watch which direction the birds are moving as they feed, then slowly walk to a position down from the flock at a distance where the birds are very unlikely to be spooked and sit and wait for the birds to work their way towards me. Using this method allows the birds to become used to your presence and you will find that they will generally approach much closer than you are ever likely to get if you attempt to stalk them. They will also feel less threatened if you are sitting down rather than standing.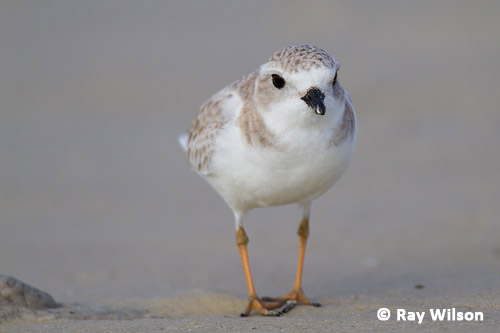 Piping Plover (Charadrius melodus)
At Bunche Beach I was amazed at how tame the flocks of Western Sandpipers, Dunlins and Piping Plovers were. In Europe, it is extremely difficult to get close to a large flock of shorebirds. Not so in Florida! Within 2 minutes of me getting into position, I had about 30 Piping Plovers, 100 Dunlin, 20 Western Sandpipers, 5 Grey Plovers (Black-bellied Plover if you are North American), 10 Sanderling and a Semipalmated Plover within 10m of me and several individuals were too close to focus on!...and they stayed there for over half an hour, completely surrounding me and totally unconcerned by my prescence, until a hunting Peregrine flew by at high speed and sent the flock into a panic.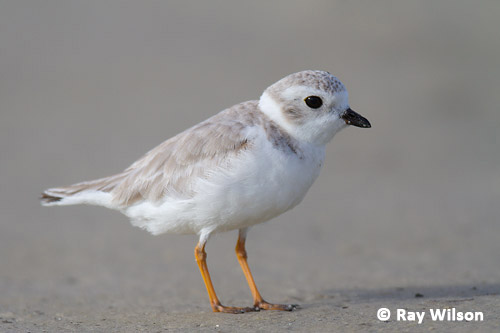 Piping Plover (Charadrius melodus)
The Piping Plovers were the boldest of the species contained in the flock of about 200 birds, with one of them even being brave enough to run under the legs of my tripod while I was sitting behind it!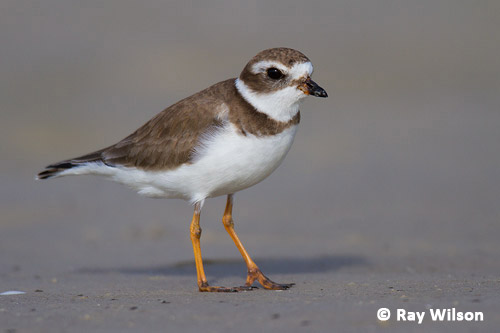 Semipalmated Plover (Charadrius semipalmatus)
Western Sandpiper is a common species around the Florida coast in winter. It is extremely difficult to separate short-billed individuals of this species from Semipalmated Sandpiper in winter plumage, but ringing studies have shown that Semipalmated Sandpiper rarely winters in Florida and virtually all the wintering small, dark-legged 'peeps' in Florida are Western Sandpipers.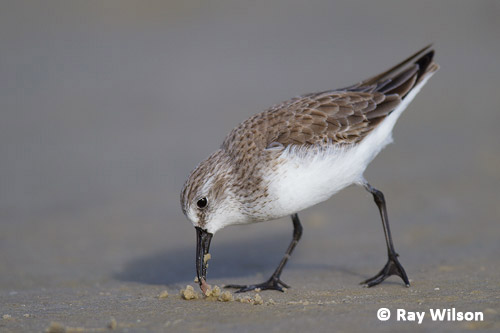 Western Sandpiper (Calidris mauri)
The North American colloquial name for Pluvialis squatarola, Black-bellied Plover, is an odd choice of name in my opinion since all three of the Pluvialis species that regularly occur in North America have black-bellies in breeding plumage. In this case, I think the European name of Grey Plover is far more appropriate since it has greyish upperparts in all plumages...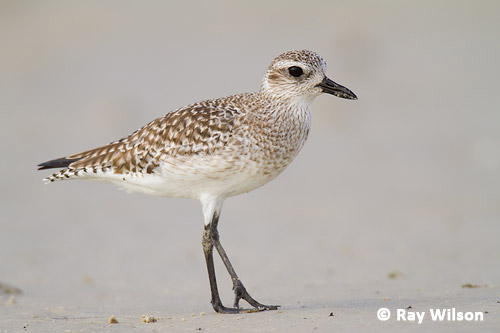 Grey Plover / Black-bellied Plover (Pluvialis squatarola)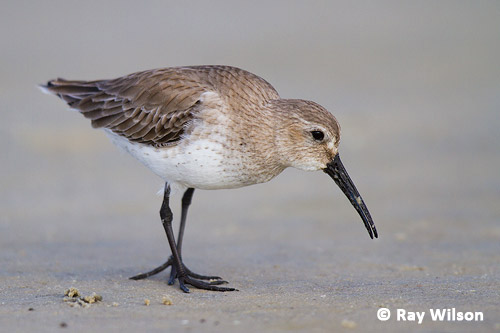 Dunlin (Calidris alpina)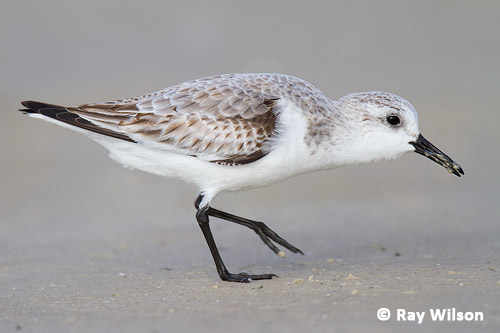 Sanderling (Calidris alba)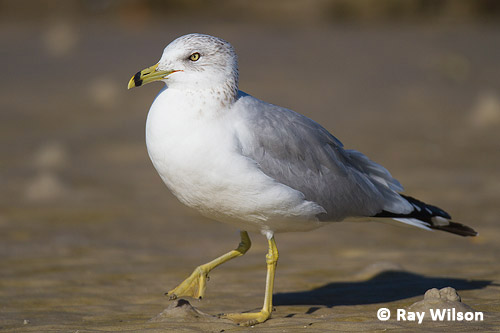 Ring-billed Gull (Larus delwarensis)