Southern California
29th April - 7th May 2006
Big Morongo Canyon Preserve
Big Morongo Canyon is widely acknowledged as one of the premiere bird-watching sites in southern California with over 240 species recorded within its environs. It is a superb migrant trap and also supports rare breeding species such as Least Bell's Vireo and Vermillion Flycatcher. Unfortunately the dense vegetation makes it difficult for photography, and although I saw and heard numerous species on the morning I visited I wasn't very lucky with photographic opportunities.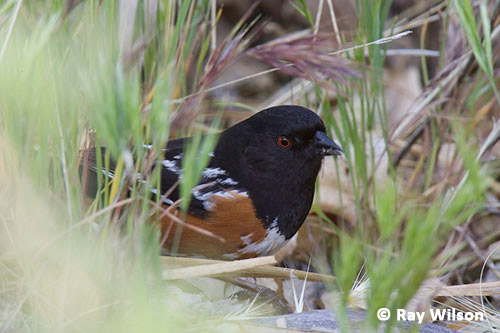 Spotted Towhee (Pipilo maculatus)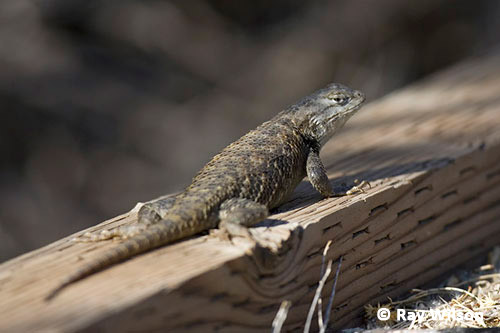 Western Fence Lizard (Sceloporus occidentalis)
Like most of the oases in the southern Californian deserts, the oasis at Big Morongo is the result of earthquake activity. As snowmelt from the surrounding San Bernardino Mountains percolates through the sandy soil of the Morongo Basin it is forced back to the surface when it encounters "fault gouge" (rock pulverised by the interaction of colliding tectonic plates) and forms the perennial springs which make Big Morongo Canyon such a haven for wildlife.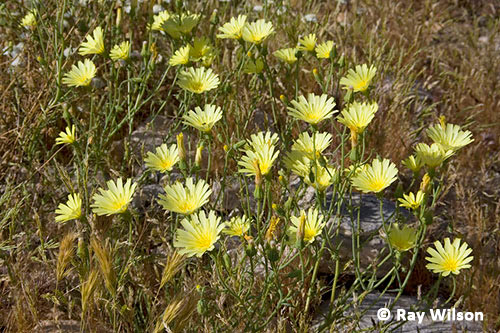 Desert Dandelion (Malacothrix glabrata)
In June 2005 a large bush fire devastated a large area of the preserve and many of the trails had just been re-opened a couple of months before my visit. The vegetation is currently regenerating but it will likely be many years before it is back to its former glory.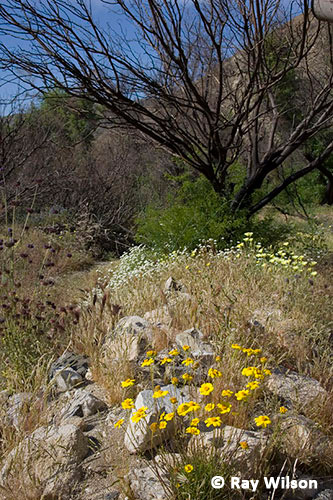 Dead fire-damaged trees and spring flowers
As with most desert areas in southern California, Desert Cottontails were abundant...
Desert Cottontail (Sylvilagus auduboni)