Little Desert National Park, Victoria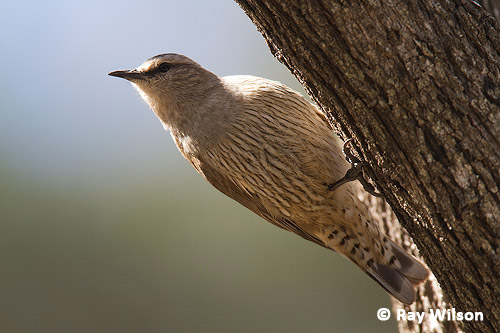 Brown Treecreeper (Climacteris picumnus)
Unlike Wyperfeld National Park, which I absolutely loved, there was something about Little Desert that made me feel uncomfortable, especially around the Horseshoe Bend area. Maybe it is just that it is so close to a town and I visited on a weekend when there were a lot of noisy people around, but after the peace and tranquility of Wyperfeld I didn't really enjoy my time in Little Desert. I did see a few things though, so it wasn't a complete waste of time.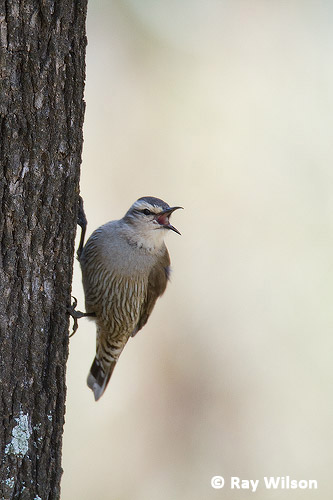 Brown Treecreeper (Climacteris picumnus)
Brown Treecreepers were very common around the Red Gums along the banks of the Wimmera River.

Peaceful Dove (Geopelia striata)
The Kiata area early on the Sunday morning was a bit better, especially once I'd walked a decent distance from the campsite and there were many quiet tracks to explore.

New Holland Honeyeater (Phylidonyris novaehollandiae)
A few of the Red Gum Eucalypts were in full flower and single trees often had as many as 30 honeyeaters of 7 different species feeding on the flowers.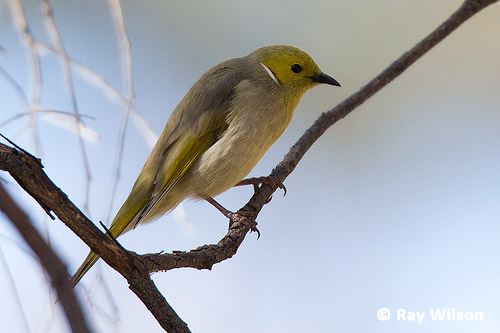 White-plumed Honeyeater (Lichenostomus penicillatus)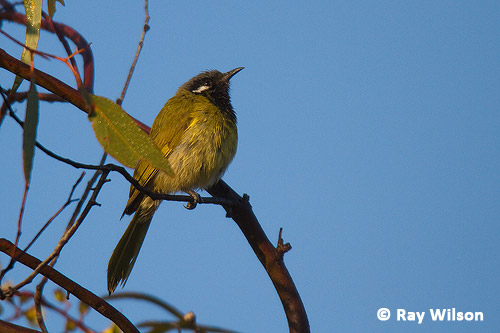 White-eared Honeyeater (Lichenostomus leucotis)
Flowers were not as much in evidence at Little Desert as they were at Wyperfeld but there were a few interesting plants, including a couple of orchids.

Caladenia sp.
The Red Bull Ant is one of the largest ants in the world with a body length of up to 30mm in length. The individual below was not quite that big, but I'd still estimate the long, powerfully serrated mandibles were about 5mm long!

Red Bull Ant (Myrmecia gulosa)
On the southern side of the Western Highway (A8), between Kiata and Dimboola, there is a spectacular pink salt lake. The pink colour is due to an algae that thrives in the high saline environment. During peak migration times, this lake is reportedly visited by up to 40000 Banded Stilts and Red-necked Avocets. Unfortunately it was obviously not migration season when I was there as I didn't see one single Stilt or Avocet.

Pink Lake