November 2015
Wet Tropics of Northern Queensland, Australia
Part 4: Atherton Tablelands

Green Ringtail Possum (Pseudochirops archeri)
The distinctive greenish hue to the Green Ringtailed Possum's pelage is an optical illusion. It doesn't actually have any green hairs, and the effect is generated from a mix of black, yellow and white hairs). They are relatively common in the rainforests of the Atherton Tablelands and although they are mostly active at night, a sharp-eyed observer can sometimes find them curled up on a branch during the day.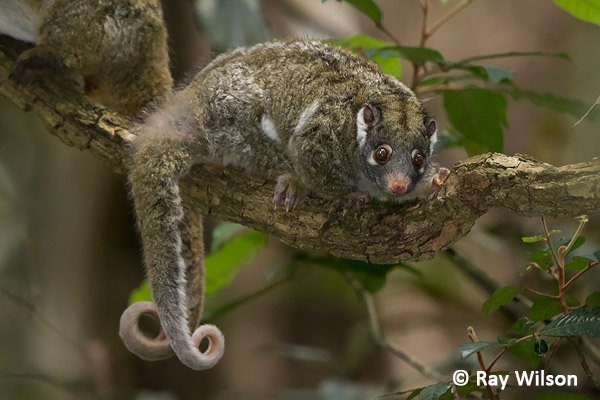 Green Ringtail Possum (Pseudochirops archeri)
Female Green Ringtails usually only give birth to a single young at a time. The immature possum will permanently leave its mother's pouch after about 200 days but will then spend another 100-160 days following its mother around "at heel".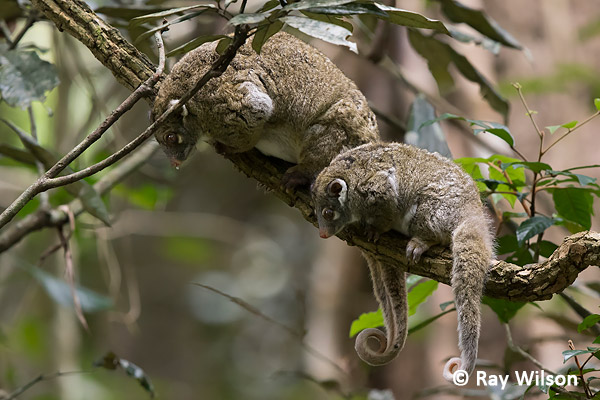 Green Ringtail Possum (Pseudochirops archeri)
The Striped Possum's main source of food is invertebrate prey, particularly wood-boring insect larvae, but they also feed on tree sap and nectar. Their sweet tooth is exploited by some of the rainforest lodges in the area who smear honey on trees near a lit viewing area so that their guest have the opportunites to observe these beautiful nocturnal animals.
Torresian Striped Possum (Dactylopsila trivirgata)
Similar to the other members of its genus which are found in New Guinea, the Torresian Striped Possum has an elongated 4th finger that they use to extract insect larvae from rotting wood.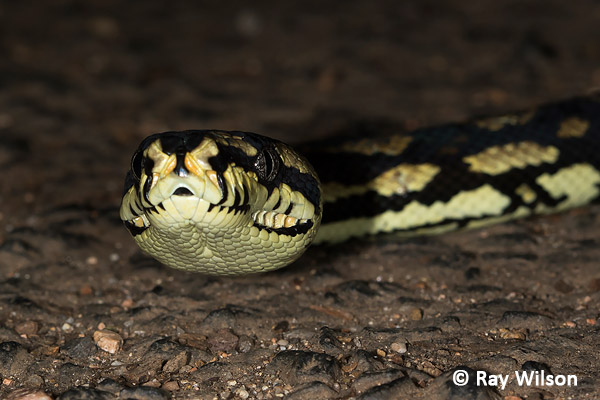 Jungle Carpet Python (Morelia spilota cheyni)
I very nearly stood on this Carpet Python! I'd gone up to the reception area at Lake Eacham Tourist Park at dusk one evening to get a wifi signal and had forgotten to take a torch with me. By the time I had finished checking my emails it was pitch dark and I almost didn't spot the snake lying across the road as I walked back to my campervan. A good job it wasn't one of the venomous species!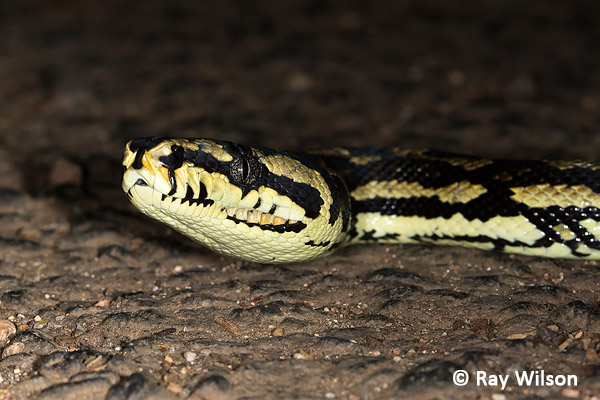 Jungle Carpet Python (Morelia spilota cheyni)
The Carpet Python is a very variable species, with the form cheyni that inhabits rainforests being particularly well marked. They can grow up to 2.5m in length but the one in the above photos, at less than 1m long, was a lot smaller.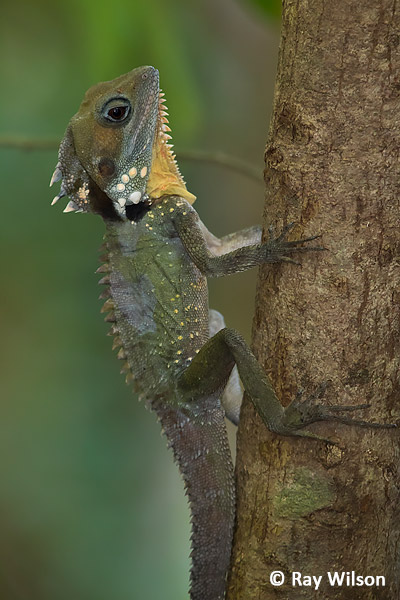 Boyd's Forest Dragon (Hypsilurus boydii)
Boyd's Forest Dragon is a beautifully marked lizard with a rather impressive, spiny nuchal crest. They are endemic to the tropical rainforests of northern Queensland.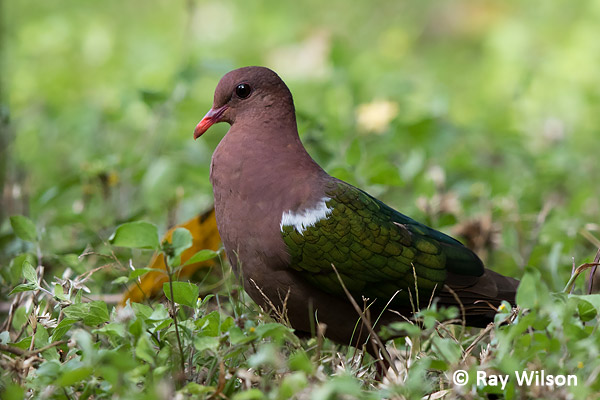 Brown-capped Emerald Dove (Chalcophaps longirostris)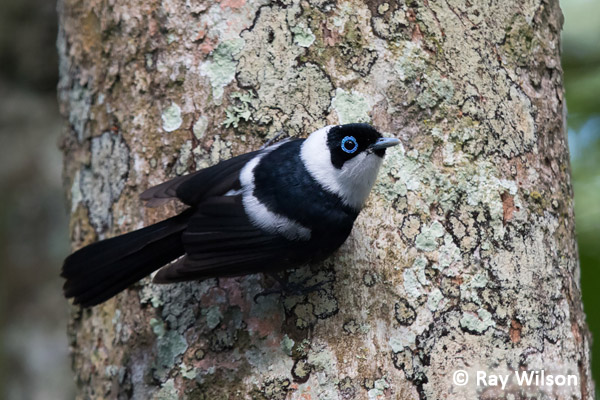 Pied Monarch (Arses kaupi)
Pied Monarchs quite often forage for invertebrate prey by hopping up and down tree trunks in a similar manner to treecreepers. They are a range-restricted species, being found only in northeast Queensland from Cooktown to Ingham, but are quite common in suitable habitats, such as the rainforests of the Atherton Tablelands.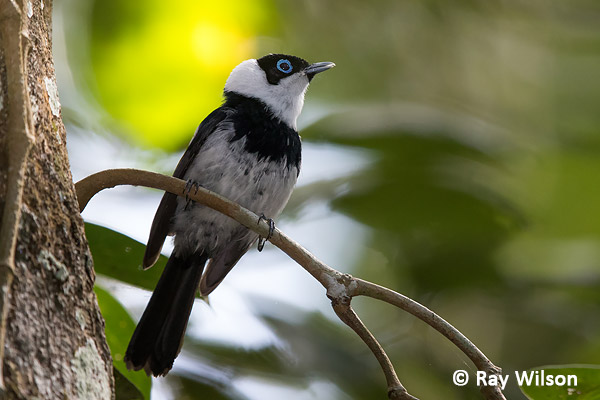 Pied Monarch (Arses kaupi)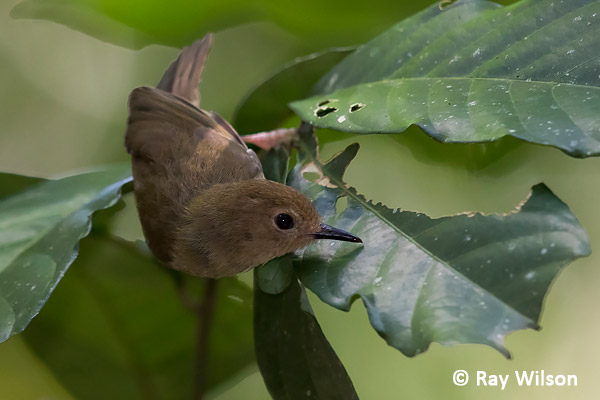 Large-billed Scrubwren (Sericornis magnirostra)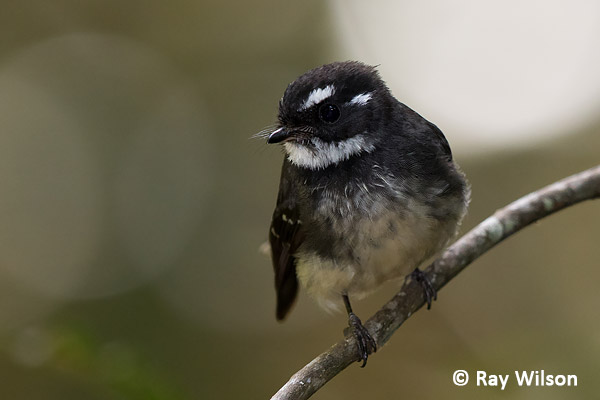 Grey Fantail (Rhipidura albiscapa keasti)
The Grey Fantails found in the highlands of northeast Queensland are quite a bit darker than the birds that occur elsewhere in Australia and are more black than grey.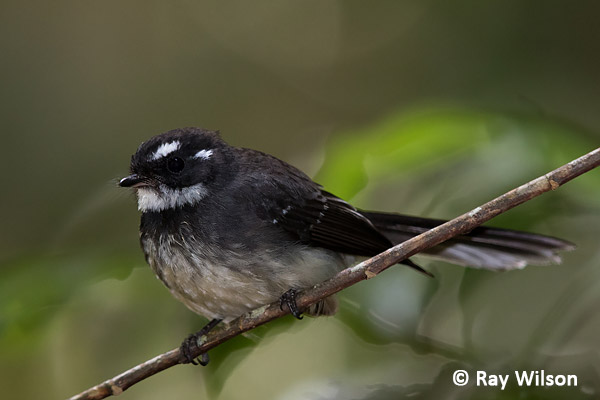 Grey Fantail (Rhipidura albiscapa keasti)

Lewin's Honeyeater (Meliphaga lewinii)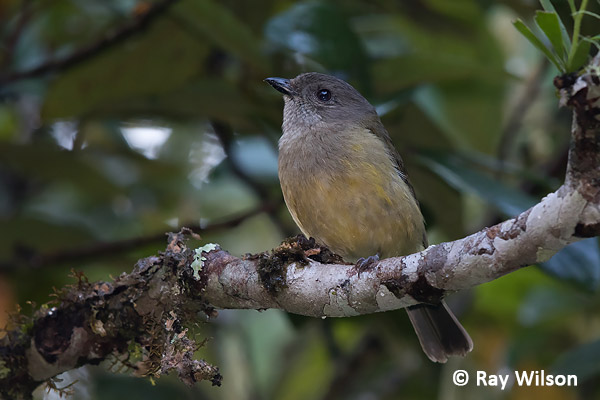 female Golden Whistler (Pachycephala pectoralis)
The most common member of the whites (Pieridae) I saw in the rainforests was the Black Jezebel, which was quite often abundant in some locations. Its white upperwing is only visible when it is in flight since they always rests with their wings folded allowing views of their beautifully patterned underwings.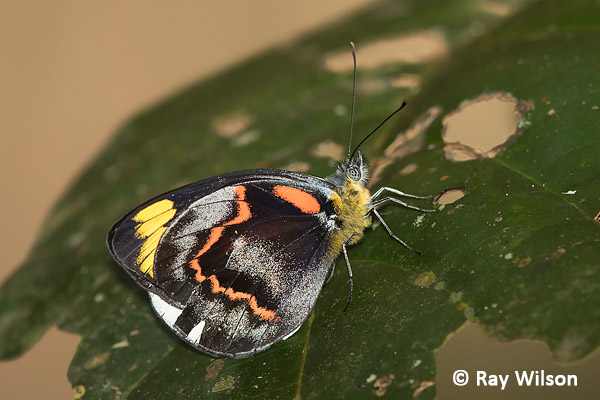 Black Jezebel (Delias nigrina)