November 2015
Wet Tropics of Northern Queensland, Australia
Part 1: Cairns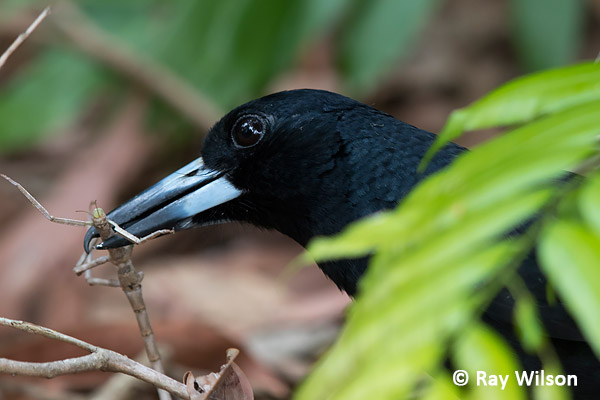 Black Butcherbird (Cracticus quoyi) eating a stick-insect (Phasmida)
After my arrival in Cairns, most of my first day was taken up with mundane stuff such as collecting my campervan from the rental company and stocking up on supplies at the supermarket, but I did at least have a couple of hours free in the late afternoon/early evening to spend some time in the Botanic Gardens.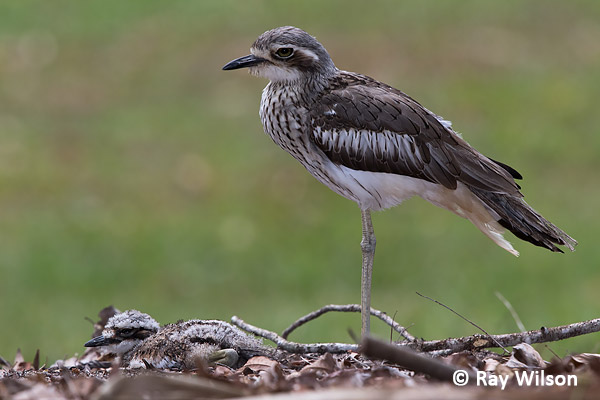 Bush Stone-curlew (Burhinus grallarius) standing guard over its chick
A couple of Bush Stone-curlews were nesting close to the Saltwater Creek and were beautifully camouflaged when sitting in the deep leaf litter.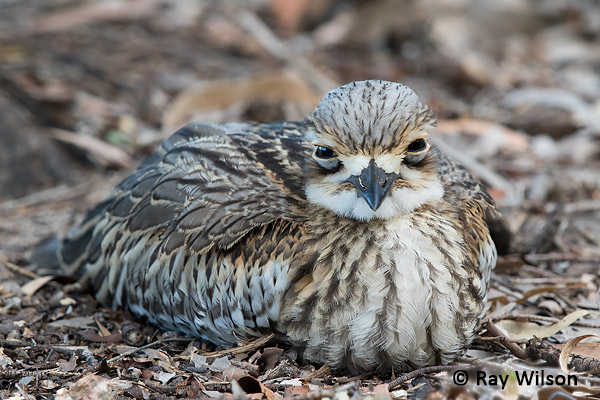 Bush Stone-curlew (Burhinus grallarius)
There was quite a lot of construction work going on at Centenary Lakes with the new Chinese water garden starting to take shape. Despite all the noise and activity there were still quite a few waterbirds hanging around and they even included a quite confiding Black-necked Stork.
| | |
| --- | --- |
| Black-necked Stork (Ephippiorhynchus asiaticus) | Australian Pelican (Pelecanus conspicillatus) |
Hornbill Friarbirds are common around the Botanic Gardens and were the most commonly encountered honeyeater during my afternoon meanderings. This species was formerly lumped with Helmeted Friarbird but they were recently split on the grounds of morphological differences and the geographic isolation of the two forms.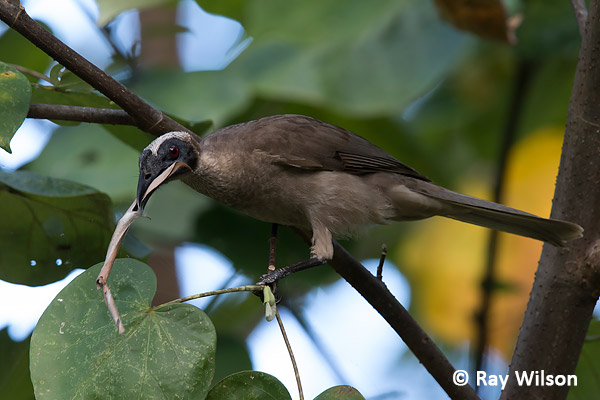 Hornbill Friarbird (Philemon yorki)
The Blue Triangle is a very common butterfly around Cairns. This one was part of a group of around 10 individuals coming down to the muddy margins of Centenary Lake for a drink.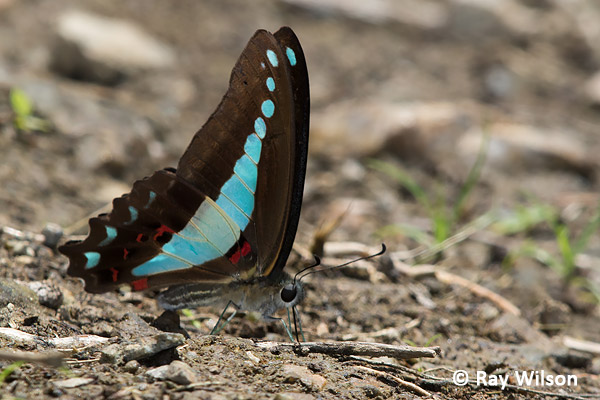 Blue Triangle (Graphium sarpedon)
Hundreds of beautiful purple crabs were crawling around the intertidal regions of Saltwater Creek and were best viewed from the bridges (if there is anyone out there who knows what species they are, please email me).