March 2017
Llyn Ogwen, Snowdonia National Park
In the early part of the month I spent a few days over in northwestern Wales. The trip started out with typically dismal Welsh weather on my arrival in Snowdonia. The following morning, however, heralded the start of a glorious few days of beautiful sunny spring weather.

Menai Straits dominated by the historic Menai Bridge
March is usually a rather poor month for wildlife, with the winter visitors starting to head north to their Arctic breeding grounds and the summer visitors yet to arrive, so almost all of my time, apart from several fruitless hours searching for Adders, was spent doing a bit landscape photography for a book project I am working on with a friend.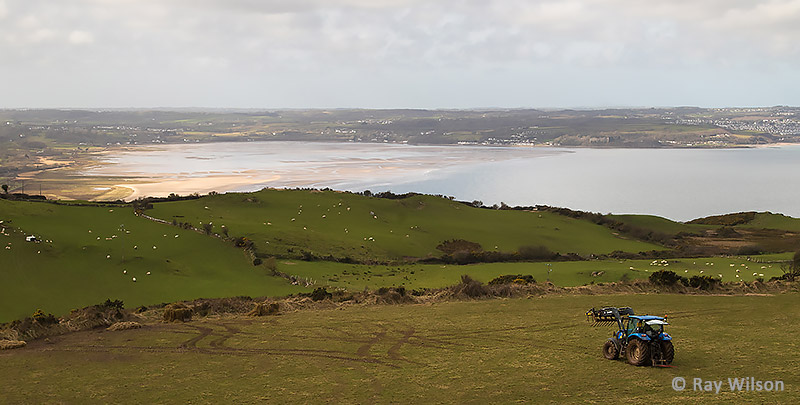 Red Wharf Bay, Anglesey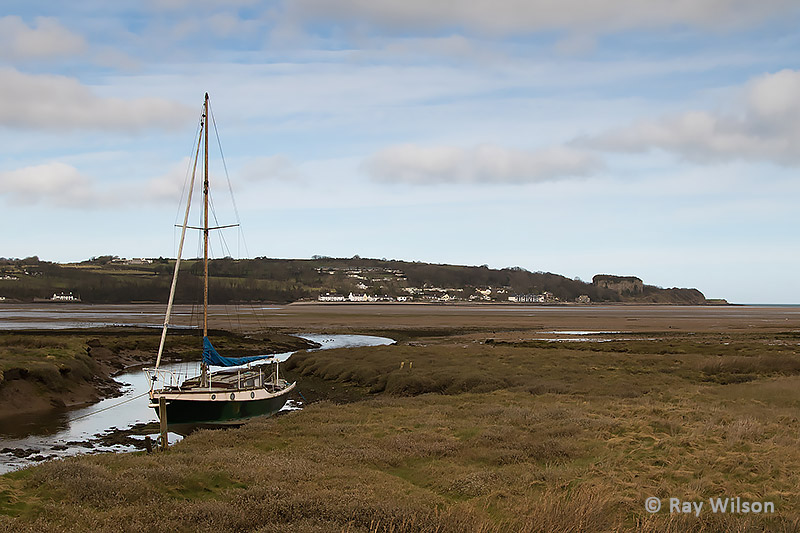 Red Wharf Bay, Anglesey

Lligwy, Anglesey

Cors Erdreinniog Fen, Anglesey
Fens are a rare habitat in North Wales but there are a few small, isolated patches on Anglesey and Cors Erdreinniog is the largest of them.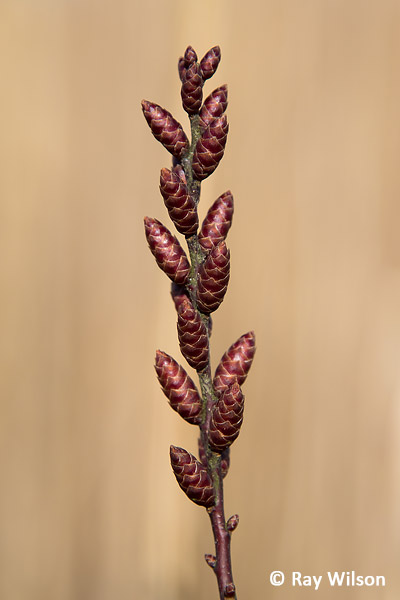 Bog Myrtle (Myrica gale)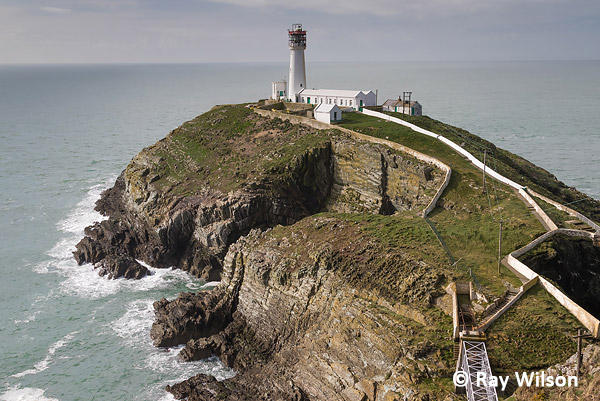 South Stack lighthouse, Anglesey
The seabirds had not yet really started to occupy their breeding ledges at South Stack yet and just a few Razorbills were present. In a couple of months time the cliffs will be packed with nesting seabirds.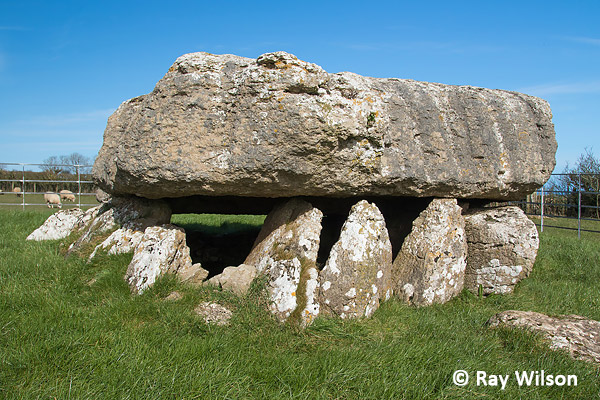 Lligwy neolithic burial chamber, Anglesey
Anglesey is dotted with neolithic and iron age archeological sites and two of the best are at Lligwy and Bryn Celli Ddu.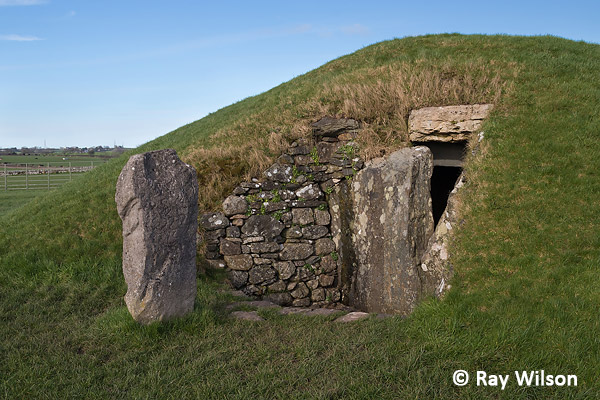 Bryn Celli Ddu burial chamber, Anglesey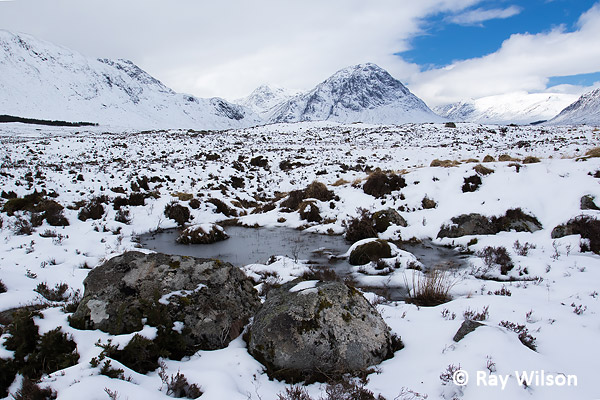 Rannoch Moor at the top of Glen Coe
Towards the end of the month I noticed the long-range forecast for the northwest Highlands was looking very good for the following week so I took a spur-of-the-moment trip to take advantage of the nice weather.

The imposing peak of Stob Coire Raineach at the head of Glen Coe

Buachaille Etive Mor
Rannoch Moor and Glen Coe were still in the full grip of winter as I passed through but the snow line was up around 300m so it didn't affect me at all down by the lochshores of Glen Sunart where I spent the next couple of days fruitlessly searching the coastlines for Otters.

Loch Sunart, Lochaber
After two days of nothing more than brief, distant views of a couple of Otters, I decided to jump on a ferry over to Mull and try my luck there...I still didn't have any luck in getting photos of Otters but I did at least have several prolonged, if distant, views of a number of individuals, including a pair playing together on the far bank of one of the lochs. Such a shame they weren't 100m closer!
Despite the lack of success with my main target, there was at least some other wildlife around to keep my interest...
| | |
| --- | --- |
| Red Deer (Cervus elaphus) | Eurasian Buzzard (Buteo buteo) |
A herd of Red Deer hinds could usually be seen grazing in the long grass close to the road at the head of Loch Scridain in the early mornings before there was any traffic around and Buzzards frequently used roadside telegraph poles as convenient perches to survey their domain for potential prey.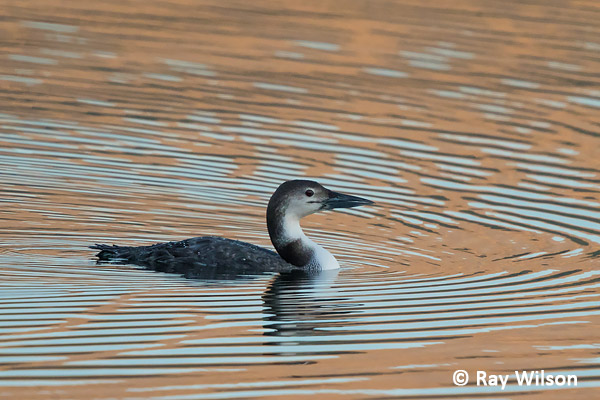 Great Northern Diver (Gavia immer)
The northwest Highlands in the winter and early spring is the only place in the UK where the widely used North American name of Common Loon is an appropriate alternative to Great Northern Diver. It is not unusual to have 20-30 individuals in a single sheltered sea loch and it is by far the commonest of the 3 divers that regularly overwinter around the coasts.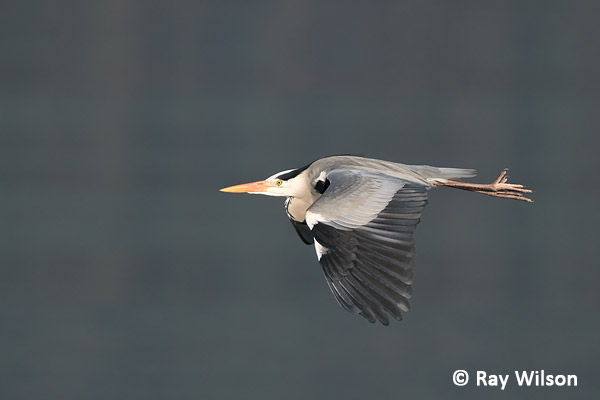 Grey Heron (Ardea cinerea)
Grey Herons were very common along the shorelines and provided plenty of opportunities for action shots as they flew by at reasonably close range.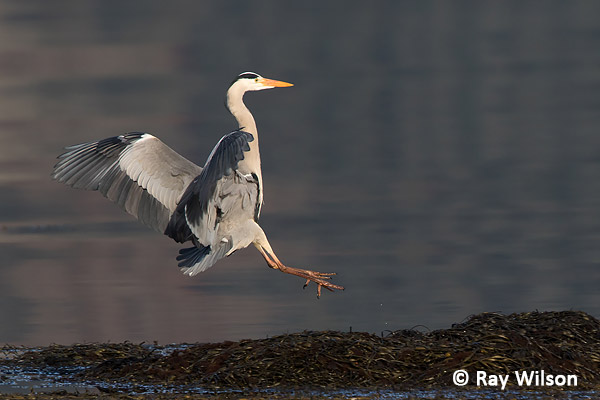 Grey Heron (Ardea cinerea)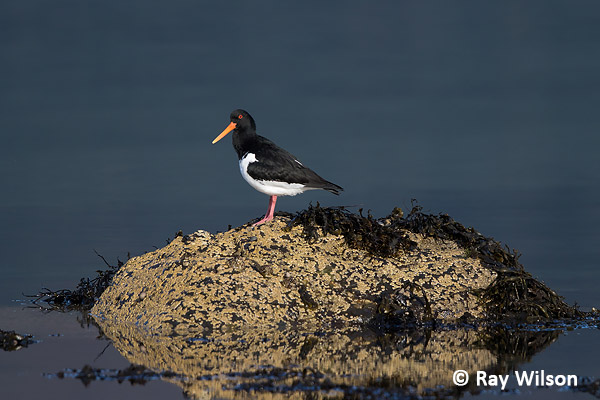 Eurasian Oystercatcher (Haematopus ostralegus)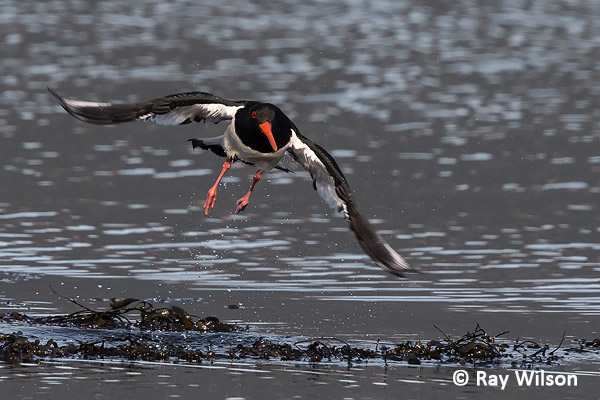 Eurasian Oystercatcher (Haematopus ostralegus)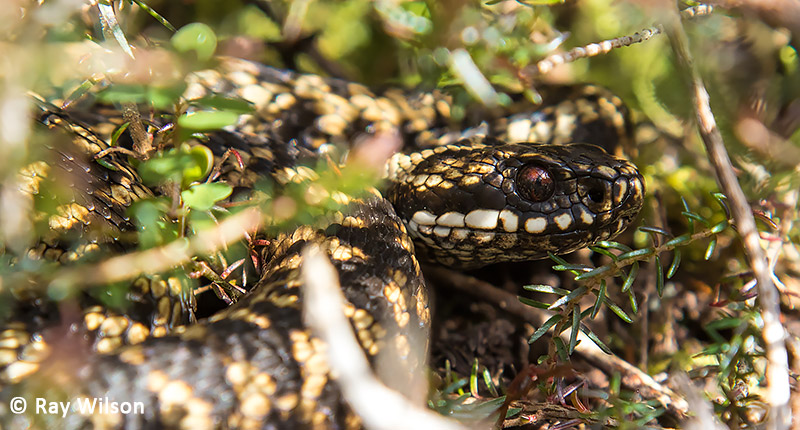 European Adder (Vipera berus)
Adders, Britain's only venomous snake, can be extremely difficult to spot when they are not basking out in the open. This one was hiding under some heather at the side of the road and was practically invisible even when I knew where to look. Thankfully, I had bumped into a forest ranger who was kind enough to show me where it has been hanging out for the last 3 years.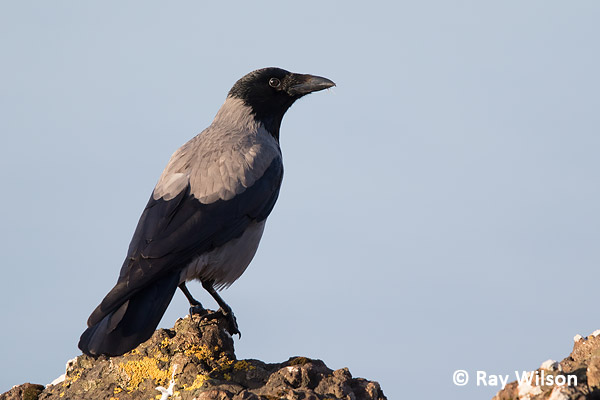 Hooded Crow (Corvus corone cornix)
Hooded Crows are abundant in the northwest Highlands. There is a lot of debate and controversy as to whether Hooded Crow is a subspecies of Carrion Crow or if it is a species in its own right and the accepted thinking seems to swing back and forward regularly. Many authorities currently class Hooded Crow as a separate species, but the recently published HBW/Birdlife International Checklist to the Birds of the World (the taxonomy I follow on this site) lumps it with Carrion Crow. I guess it all boils down to exactly what your definition of a species is...yet another hotly debated topic!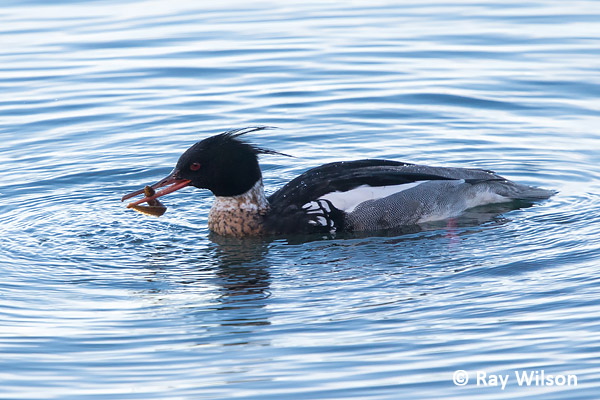 male Red-breasted Merganser (Mergus serrator)
Red-breasted Mergansers were common around the coasts but were rarely close enough to photograph. Unfortunately, the most cooperative pair I found had chosen to feed in the shadow of a cliff and the light was far from ideal. The male really needs to have the sun shining on him to bring out the colours in his plumage but they had drifted far too far out to sea by the time the sun was any where near high enough.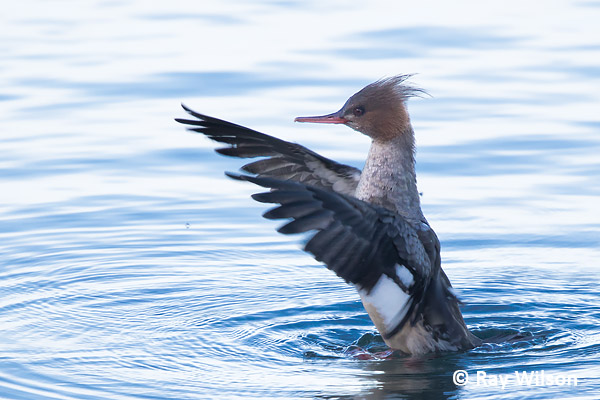 female Red-breasted Merganser (Mergus serrator)
Woolly Fringe-moss (Racomitrium lanuginosum)
There is a huge diversity of mosses in NW Scotland and although they may seem at first glance to be quite boring plants, getting in close with a high-powered macro lens can produce some stunning shots.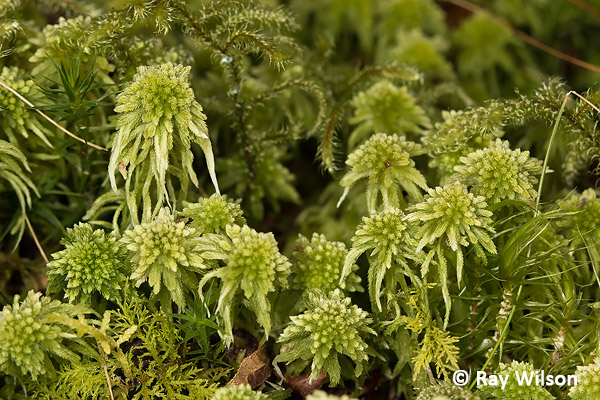 Sphagnum moss (Sphagnum spp. possibly S. quinquefarium)
Not all Sphagnum mosses grow in boggy, saturated ground. The plants shown above were carpeting a fairly well drained woodland floor.

Tobermory, Mull
The main settlement on Mull, Tobermory, is probably one of the most photographed fishing villages in Scotland and has featured in various TV programmes, such as being the location for the children's series "Balamory".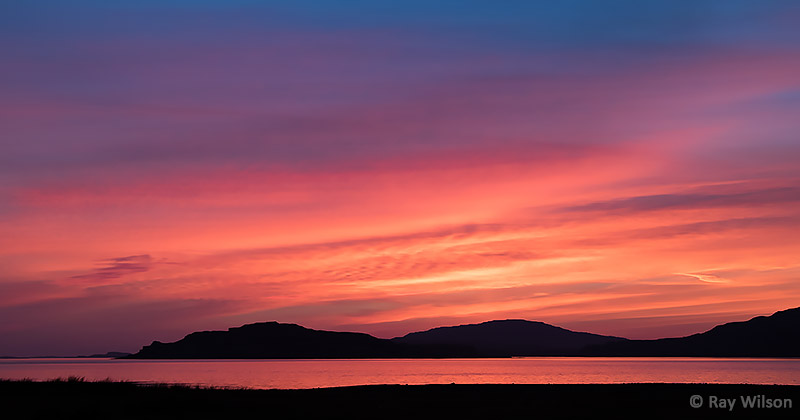 Loch Na Keal, Mull
Eurasian Red Squirrel (Sciurus vulgaris)
On the way home, I took a slight detour to the Abernethy Forest to spend a day photographing Red Squirrels, my favourite British mammal. They have been a bit of a nemesis species for me photographically over the years, but this year I finally got some fairly decent shots. Still plenty room for improvement though...

Eurasian Red Squirrel (Sciurus vulgaris)
Eurasian Red Squirrel (Sciurus vulgaris)