April / May 2016
Northeastern Spain
Part 2 : Huesca area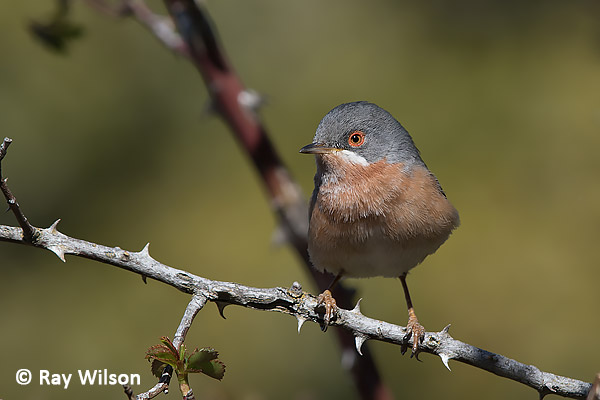 male Western Subalpine Warbler (Sylvia cantillans cantillans)
After I got bored of the lack of photographic opportunities at the Ebro Delta, I moved inland towards the foothills of the Pyrenees near the town of Huesca. I didn't have much luck here either!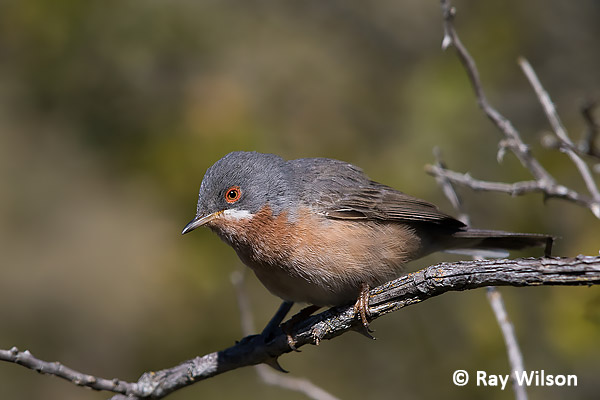 male Western Subalpine Warbler (Sylvia cantillans cantillans)
The strong winds continued to cause problems and all the small birds I was after were keeping their heads down. Coupled to generally dull and wet conditions for most of the first week, it resulted in me getting very few decent picture. The male Subalpine Warbler (shown above) that I found in a relatively sheltered valley one morning was one of the exceptions...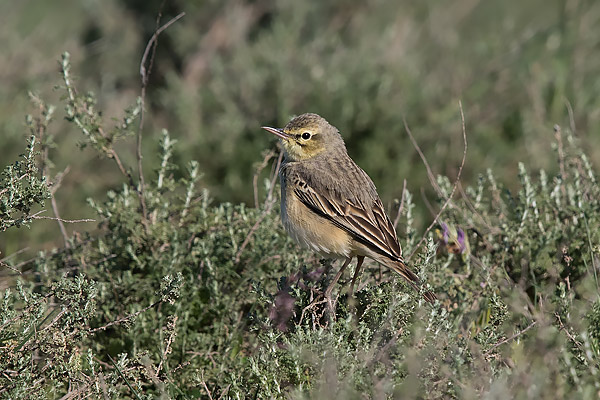 Tawny Pipit (Anthus campestris)
Down in the Steppes near Zaragoza, the cold weather seemed to be affecting the behaviour of the larks. With temperatures dropping as low as 4C overnight, the Dupont's Larks, which usually sing at daybreak, didn't seem to get going until at least 11am. It was a really frustrating 3 days that I spent attempting to photograph this extremely elusive species (and the other 4 species of lark that occur on the steppes) and had absolutely zero success in photographing any of them! I didn't have any better luck with the 2 species of Sandgrouse or both of the Bustards either. After a total of 5 days on the steppes, all I had to show for my efforts were a couple of photos of Tawny Pipit and Corn Bunting...Pathetic!!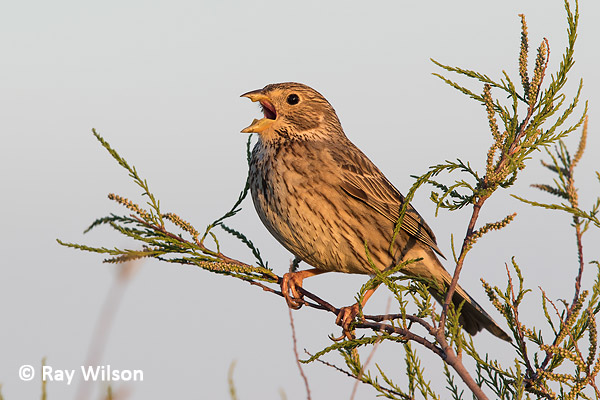 Corn Bunting (Miliaria calandra)
After the frustration and disappointment of the Steppes, I decided I needed a break from bird photography and headed up into the foothills of the Pyrenees to see if I would have any better luck with the spring flowers and butterflies.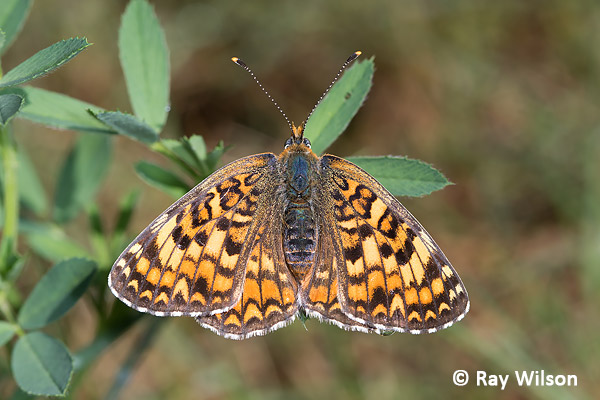 Knapweed Fritillary (Melitaea phoebe)
Of course, the cool weather meant that butterfly activity was minimal at best and the only butterfly I was able to find was a Knapweed Fritillary, a pretty but very common species.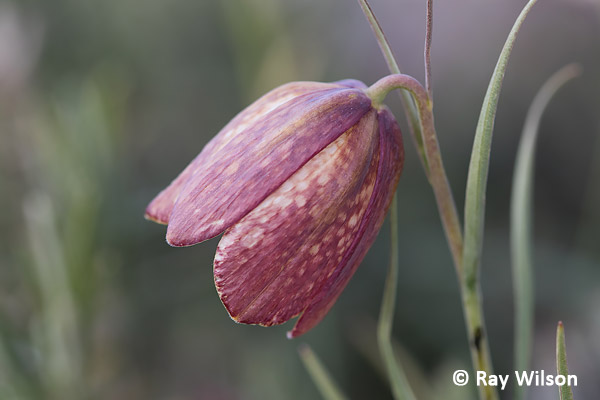 Iberian Fritllary (Fritillaria lusitanica)
The flowering season looked to me like it might have been a bit delayed by the cold weather too, with many of the species I was hoping to photograph not even close to producing flowers. There were, however, just enough of the early flowering species to keep me amused...
| | |
| --- | --- |
| Iberian Fritllary (Fritillaria lusitanica) | Matthiola fruticulosa ssp. fruticulosa |
| | |
| --- | --- |
| Sombre Bee Orchid (Ophrys fuscus) | Beautiful Flax (Linum narbonense) |
The small, unobtrusive flowers of Aristolochia pistolochia, a member of the Birthwort family, look like miniature versions of a pitcher plant. They are, however, not insectivorous. Insects attracted to the aromatic smell of the flowers are trapped inside the funnel by abundant, downwards-pointing hairs. Once the insect has received a covering of pollen the hairs wither and die, releasing the insect.
Aristolochia pistolochia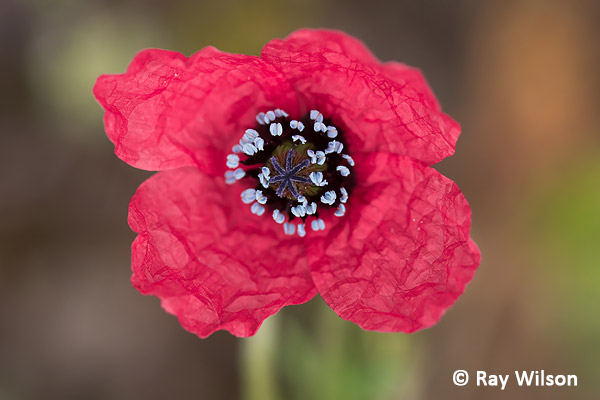 Round Pricklyhead Poppy (Papaver hybridum)

Blue Grass Lily (Aphyllanthes monspeliensis)