October 2015
The "Top End" of Australia
Part 2: Fog Dam
Fog Dam, located about 70km from Darwin on the road towards Kakadu along the Arnhem Highway, was in my experience by far the best place for finding Rainbow Pittas that I visited. Here they could regularly be seen bouncing around the car park area (when it was quiet) and along the first couple of hundred metres of the monsoon forest walk making it relatively easy to get unobscured photographs of them.
| | |
| --- | --- |
| Rainbow Pitta (Pitta iris) | Rose-crowned Fruit-dove (Ptilinopus regina) |
Rose-crowned Fruit-doves were also common here, but not so easy to see as they generally stayed high up in the canopy. One small flock did, however, briefly come down to some lower branches in the trees along the entrance road.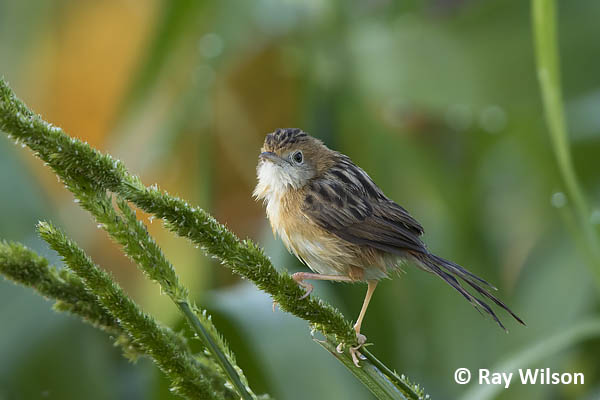 Golden-headed Cisticola (Cisticola exilis)
Golden-headed Cisticolas were common in the reeds and grasses on the margins of the lake and a few Whiskered Terns were quartering back and forth over the water.
Whiskered Tern (Chlidonias hybrida)
As with any body of water, the common waterbirds, such as Little Pied Cormorant, Australasian Darter and Green Pygmy-goose, were all present in decent numbers.
| | |
| --- | --- |
| Little Pied Cormorant (Phalacrocorax melanoleucos) | Australasian Darter (Anhinga novaehollandiae) |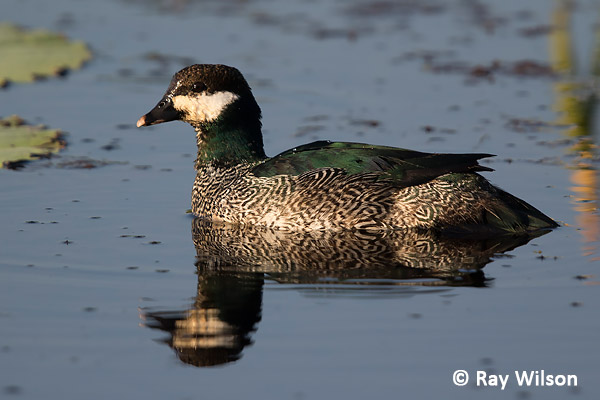 Green Pygmy-goose (Nettapus pulchellus)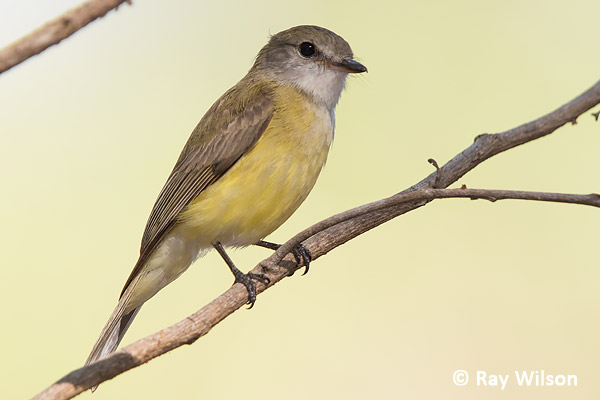 Lemon-bellied Flyrobin (Microeca flavigaster)
Lemon-bellied Flyrobins could be spotted perched on low branches practically everywhere, especially along the forest edges and clearings.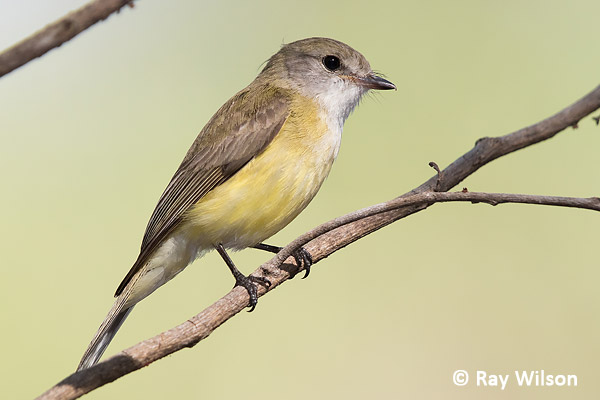 Lemon-bellied Flyrobin (Microeca flavigaster)