January 2014
12th-18th January 2014
Abaco, Bahama Islands

Bahama Parrot (Amazona leucocephala bahamensis)
This week was spent exploring the island of Abaco, the second largest island in the Bahamas. Most of my time was spent in the extensive pine forests searching for the endemic Bahama Parrot, a subspecies of Cuban Amazon found only here and the island of Great Inagua. It is unique among New World parrots in its habit of nesting in subterranean crevices in the limestone rocks of the forest floor, making it especially vulnerable to introduced predators such as Raccoons and feral cats.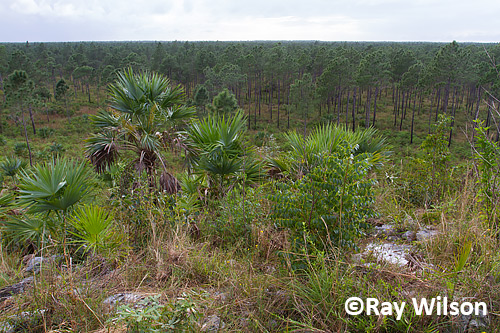 the pine forests of Abaco stretch as far as the eye can see
It is certainly not an image that springs to most people's minds when they think of the island paradise of the Bahamas, but indigenous pine forests make up a large percentage of the islands and are prime habitat for a number of the island's wildlife specialities, such as the Bahama Parrot.
| | |
| --- | --- |
| Bahama Parrot (Amazona leucocephala bahamensis) | West Indian Woodpecker (Melanerpes superciliaris) |
When not looking for parrots, my time was spent searching for the other Bahamian specialities on offer. For example, Abaco is the only island were West Indian Woodpecker occurs in the Bahamas.
| | |
| --- | --- |
| Cuban Pewee (Contopus caribaeus bahamensis) | La Sagra's Flycatcher (Myiarchus sagrae lucaysiensis) |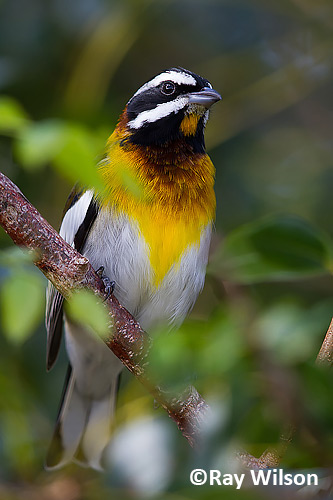 male Western Spindalis (Spindalis zena townsendi)
Western Spindalis were common on the island, but not easy to photograph due to their habit of usually staying in dense cover. The prospect of a meal of big, juicy berries did, however, occasionally tempt them out into the open...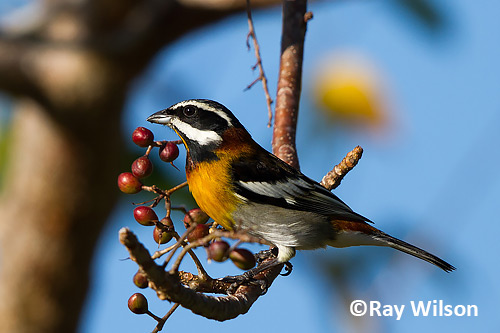 male Western Spindalis (Spindalis zena townsendi)
Other species with a liking for berries included Thick-billed Vireo and Loggerhead Kingbird....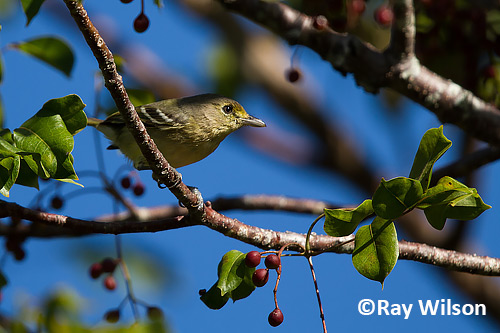 Thick-billed Vireo (Vireo crassirostris)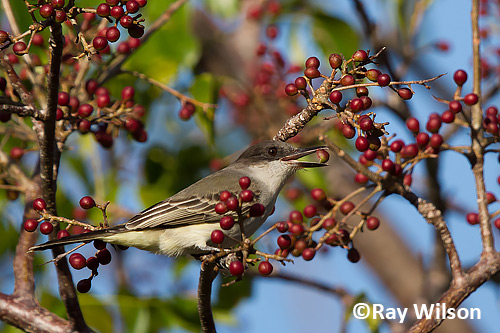 Loggerhead Kingbird (Tyrannus caudifasciatus bahamensis)
A Merlin provided a surprise encounter duirng my prolonged wanderings through the pine forests. Merlins are uncommon winter visitors to the Bahamas. Females and juveniles are apparently far more frequently encountered than males.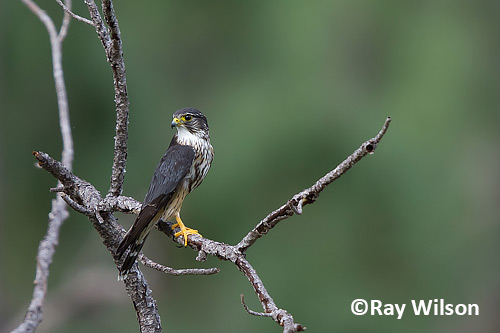 male Merlin (Falco columbarius)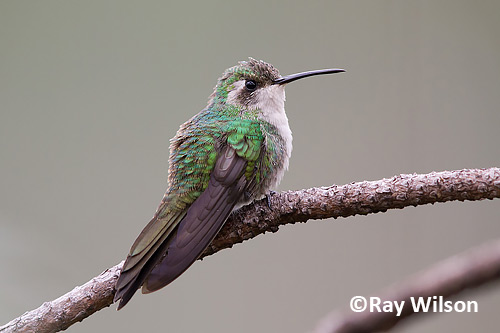 Cuban Emerald (Chlorostilbon ricordii)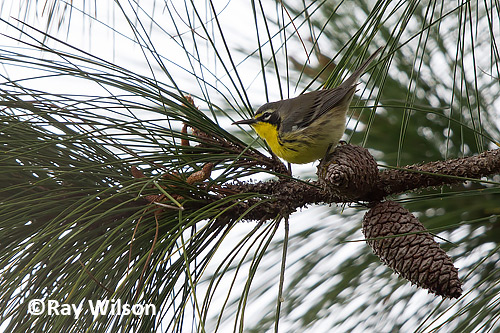 Bahamas race of Yellow-throated Warbler (Dendroica dominica flavescens)
The resident Bahamian race of Yellow-throated Warbler differs noticably from the nominate, North American race by having a longer bill, narrower supercillium, much reduced white patch behind black cheeks and more extensive yellow extending down onto the belly.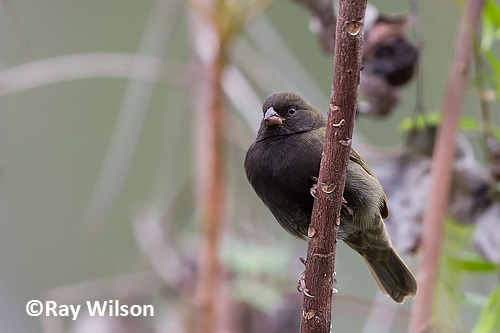 male Black-faced Grassquit (Tiaris bicolor)
Black-faced Grassquits were common in the scrubby understorey of the pine forests and were easy to see despite their preference for feeding on the ground, as they are very inquisitive and often conveniently popped up onto prominent perches to see what the strange creature carrying an enormous camera lens was doing.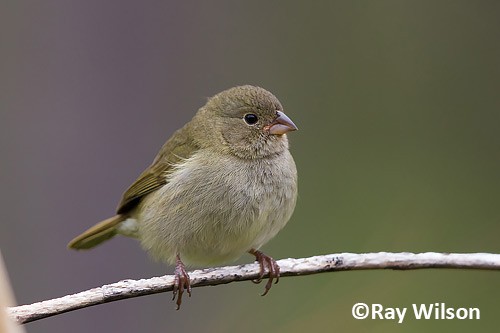 female Black-faced Grassquit (Tiaris bicolor)
The distinctive Atala butterfly (also known as Coontie Hairstreak or Florida Atala) is classified as "endangered" in Florida, but is abundant in southern Abaco and can be found in huge numbers on practically every flower in the pinewoods.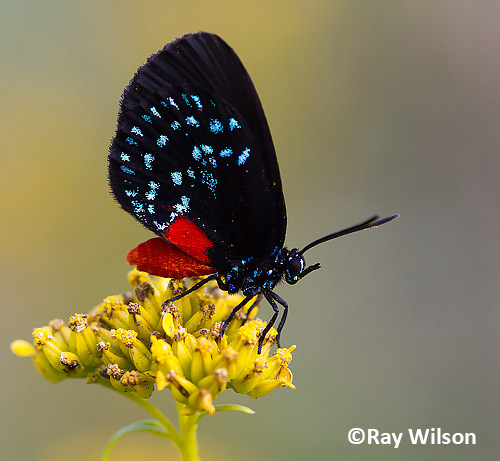 Atala (Eumaeus atala)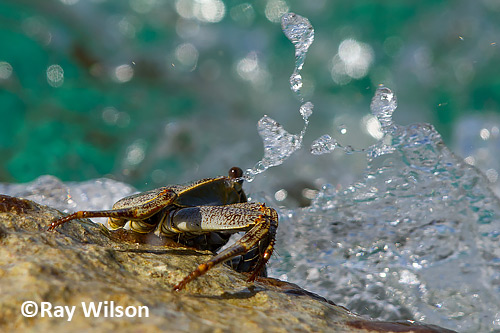 crab sp. clinging onto the rocks in the surf.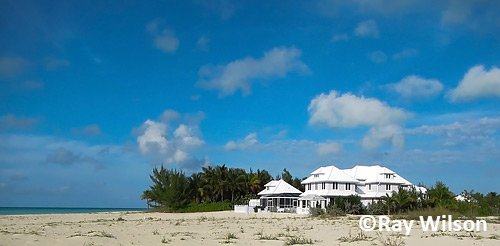 One of the large beachfront properties at Treasure Cay
Next stop on my tour of the northern Bahamas is Andros, the largest island in the group.