September 2012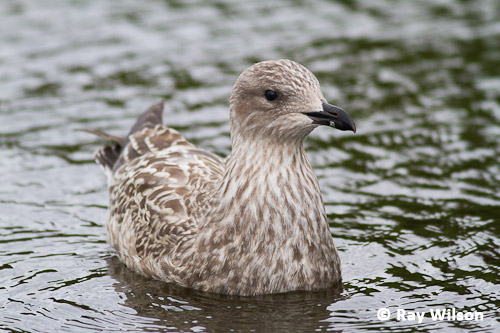 1st winter Herring Gull (Larus argenteus) - Swanpool, Cornwall
September was yet another month with very little in the way of bird photography and these pictures of an immature Herring Gull were the only bird photos I took all month. Good news, however, is that my Achilles tendons seem to have finally healed and I am now pain-free for the first time in almost a year! Now I just need to be very careful not to damage them again by doing too much too soon...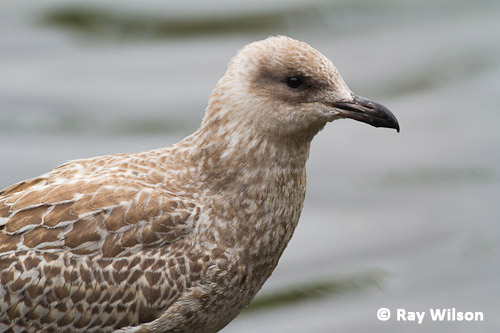 1st winter Herring Gull (Larus argenteus) - Swanpool, Cornwall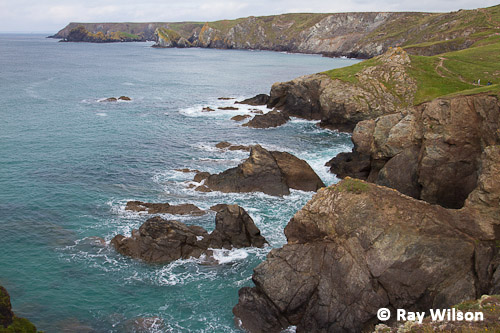 Looking west from Lizard point, Cornwall
Since my ankles had been causing me so many problems over the last few months, I decided to avoid my normal Autumn birding holiday, which usually involves lots of walking while carrying heavy camera gear, and went on a sea-kayaking skills course in Cornwall instead. Great fun and a good way of getting some decent exercise without too much risk of straining my ankles. The downside was that there was not much time for wildlife photography except on the weekend before the course started and since the Sunday was a complete washout with constant heavy rain, that left just the Saturday free for photography.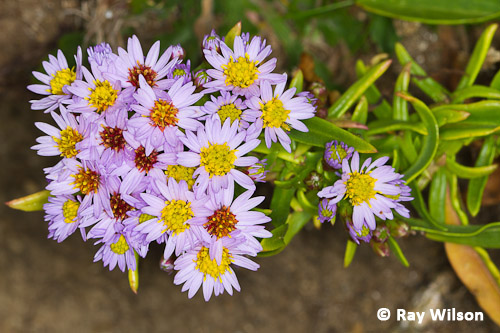 Sea Aster (Aster tripolium)
I spent the morning photographing coastal flowers at Lizard Point, the most southerly point on mainland UK. It is a bit late in the year for most flowers but there were a few coastal specialists still in bloom.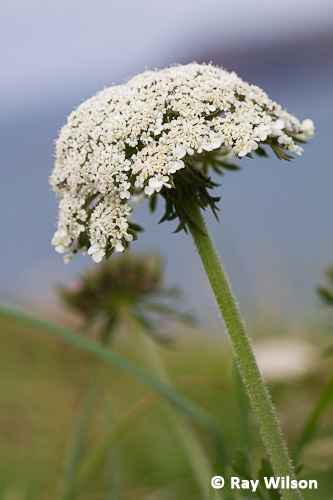 Sea Carrot (Daucus carota gummifer)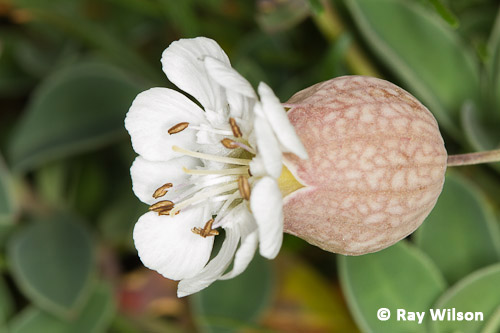 Sea Campion (Silene uniflora)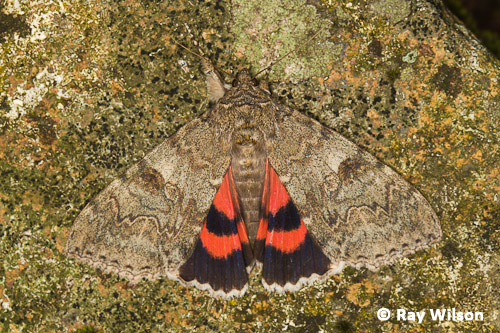 Red Underwing (Catocala nupta)
Back at home, the moth trap continued to produce some good stuff in my garden with the most spectacular moth of the month being a massive Red Underwing.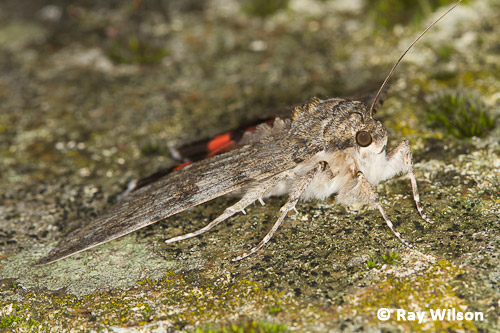 Red Underwing (Catocala nupta)
At the other end of the size scale, Stigmella pygmaeella, at about 2mm in length, was the smallest moth I've caught this year.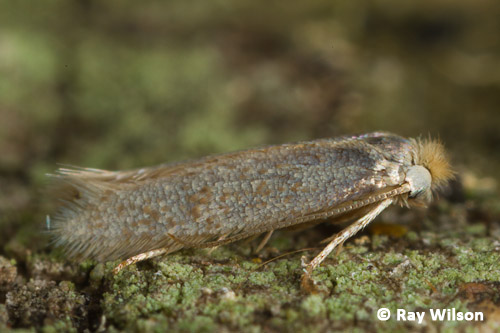 Stigmella pygmaeella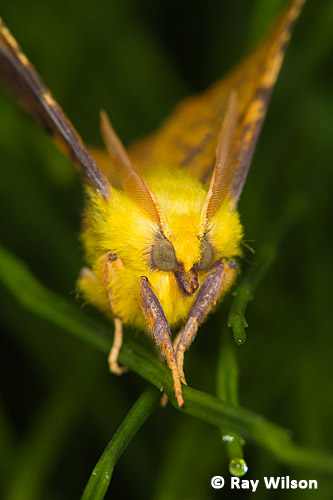 Canary-shouldered Thorn (Ennomuos alniaria)
The beautiful Canary-shouldered Thorn is always a welcome addition to any of my trapping session. This one obligingly posed on some horsetails while I photographed it from a variety of angles. The above head-on shot showing its cute face and dense lemon-yellow fur is by far my favourite photo of the month.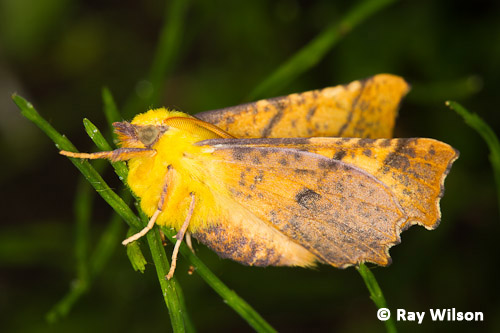 Canary-shouldered Thorn (Ennomuos alniaria)
I also finally managed to get some decent pictures of a Snout. It is a common species in my garden but all the specimens I trapped in the spring were very flighty and never settled whenever I tapped them out of the trap's egg cartons. This one, however, stayed where I placed it until I was finished for the day and I ended up having to move it manually to some dense cover so that the resident Robin didn't make a snack of it.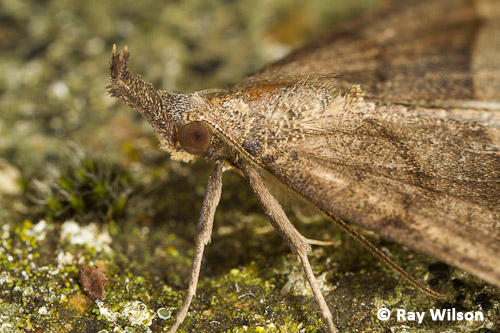 Snout (Hypena proboscidalis)
It is quite obvious how the Spectacle got its name when it is viewed from the front.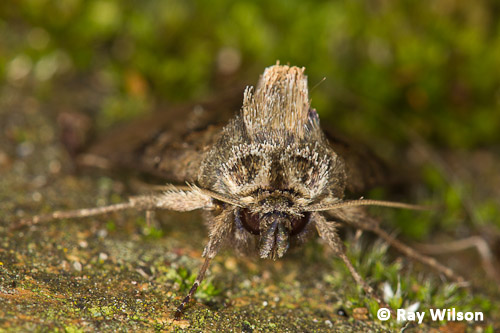 Spectacle (Abrostola tripartita)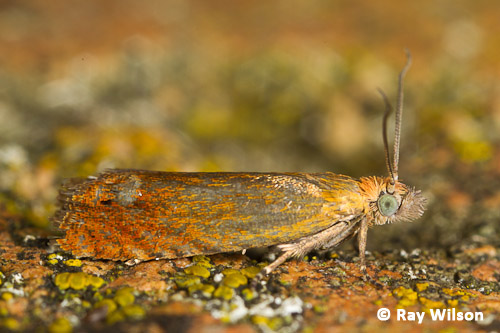 Lathronympha strigana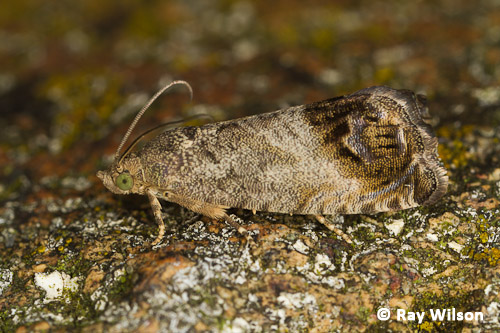 Cydia splendana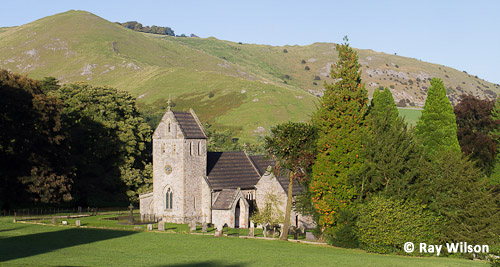 Ilam, Derbyshire
On the last Saturday of the month a couple of old friends from Liverpool, who were acting as guides for the Bradbury Fields visually-impaired walking group on their weekend away trip to the southern Peak District, invited me along for a gentle 5 mile stroll in the Derbyshire countryside...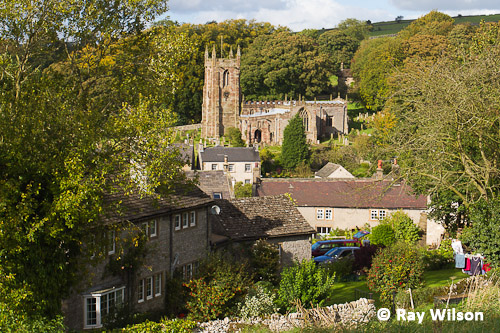 Hartington, Derbyshire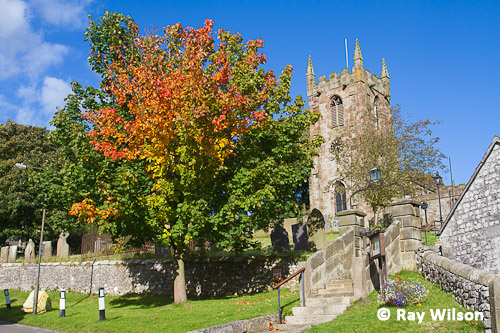 Hartington, Derbyshire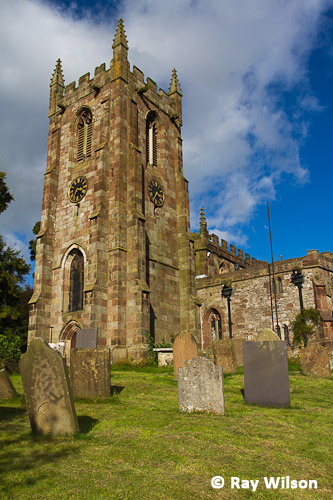 Hartington, Derbyshire