June 2012
Part 2 : Northern Scotland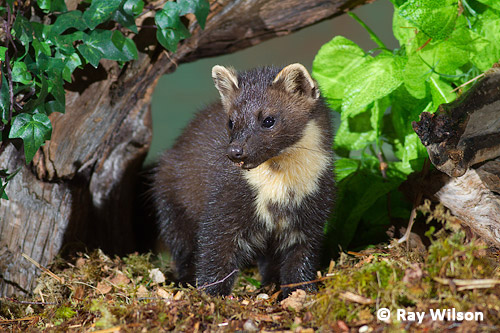 Pine Marten (Martes martes) - Glen Affric, Inverness-shire
After I left Fetlar, I spent a week or so visiting a few spots in northern Scotland. On my way to the north coast I stopped off in Glen Affric for a couple of days. Here I had the opportunity to photograph wild Pine Martens that are daily visitors to a local photographer's garden. He has an excellent set-up that allows you to photograph these incredibly elusive animals in a midge-free environment from a comfy chair!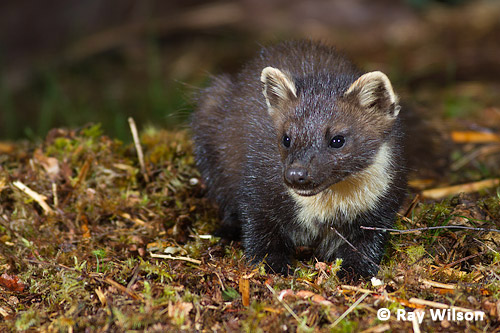 Pine Marten (Martes martes) - Glen Affric, Inverness-shire
If you are planning on a visit to the Glen Affric area and are interested in photographing Pine Martens, contact Dave Beatson to arrange a visit (www.beatsonphotography.co.uk). He also has regular Badgers coming to his feeders, although unfortunately they didn't turn up on the night I visited. I guess that just gives me a good excuse for another visit the next time I am up in Inverness-shire...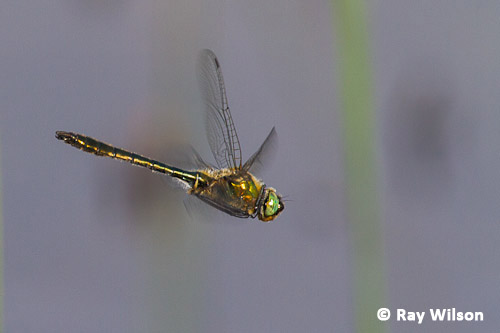 Downy Emerald (Cordulia aenea) - Glen Affric, Inverness-shire
After a complete wash-out the previous day, I finally got some warm temperatures with bright sunshine (for a couple of hours at least...). Ideal conditions for photographing dragonflies. I had been hoping to finally get some photos of White-faced Darter, which is a bit of a bogey species for me, but I didn't have any luck at all and only briefly saw one individual at Coire Loch which disappeared before I could get a photo. The plentiful Downy Emeralds provided some degree of consolation, though it was quite a challenge attempting to get sharp photos of them as they hawked over the small lochin.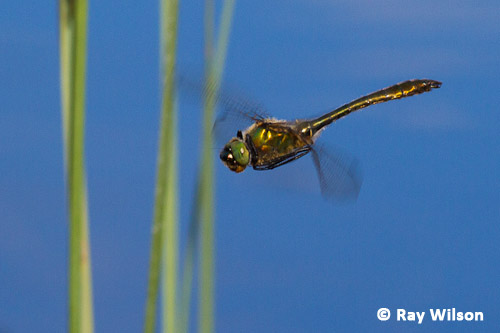 Downy Emerald (Cordulia aenea) - Glen Affric, Inverness-shire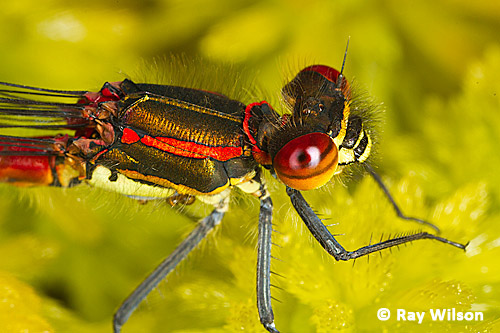 Large Red Damselfly (Pyrrhosoma nymphula) - Glen Affric, Inverness-shire
After a couple of hours of beautiful sunshine, the weather closed in again and I was stuck with drizzly rain for the rest of the day. The dull light was useless for bird photography and the cool wet weather was not conducive to insect activity so I turned my attention to botany.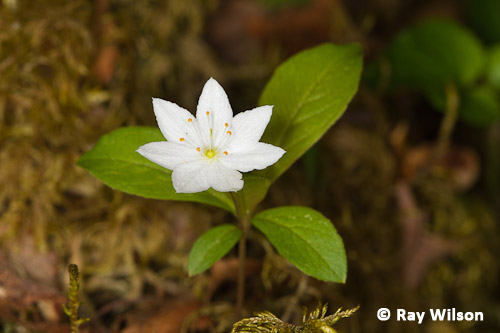 Chickweed-wintergreen (Trientalis europaea) - Glen Affric, Inverness-shire
Hard Fern (Blechnum spicant)
Glen Affric, Inverness-shire

Water Avens (Geum rivale)
Glen Affric, Inverness-shire
The weather wasn't any better on the north coast over the following few days either, but since most of the things I was after were plants it wasn't too much of a disappointment.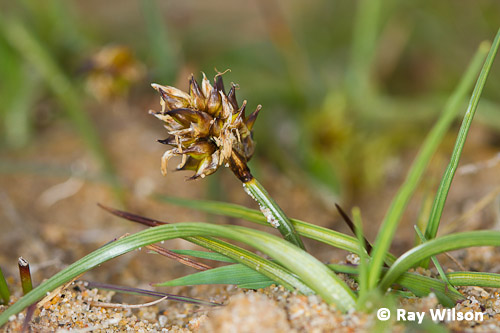 Curved Sedge (Carex maritima) - Invernaver, Caithness
The small, eminently-missable Curved Sedge is a rare species in Britain and only occurs at a few locations along the north and north-western coasts of Scotland. At Invernaver you would never suspect it of being so scarce as it can be seen in its thousands in the sandy soil along the shore.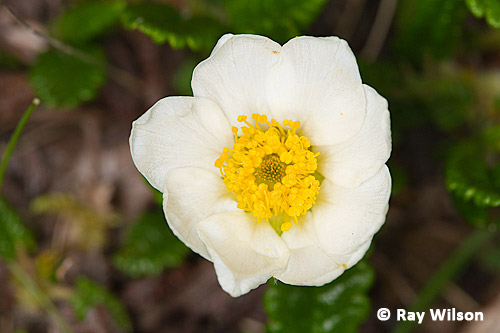 Mountain Avens (Dryas octopetala) - Invernaver, Caithness
Mountain Avens are infinitely more attractive and carpets of these beautiful alpines can be found on the steep slopes beside the burn.
Mountain Avens (Dryas octopetala)
Invernaver, Caithness

Common Cottongrass (Eriophorum angustifolium)
Invernaver, Caithness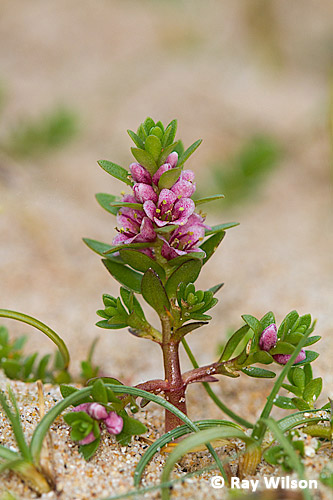 Trailing Azalea (Loiseleuria procumbens) - Invernaver, Caithness
Trailing Azalea is another alpine that occurs at sea level on the north coast. These tiny flowers would be easily missed by the casual observer.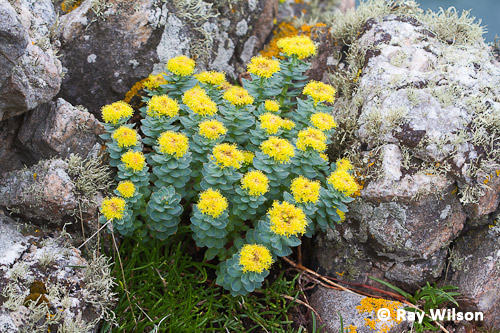 Roseroot (Sedum rosea) - Strathy Point, Caithness
Roseroot is fairly common around the seacliffs of northern and western Scotland.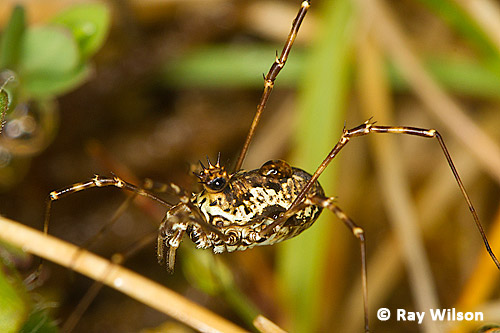 Megabunus diadema - Invernaver, Caithness
With its spikey occular turret, Megabunus diadema is a bizarre-looking harvestman. It is quite widespread throughout Britain but is commonest in northern and upland areas.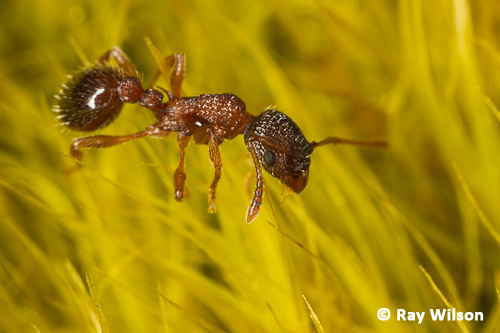 Myrmica lobicornis clambering through Slender Ditrichum (Ditrichum gracile) moss
Invernaver, Caithness
Myrmica lobicornis is a tiny, unobtrusive ant which usually observed singly and often occurs in isolated colonies.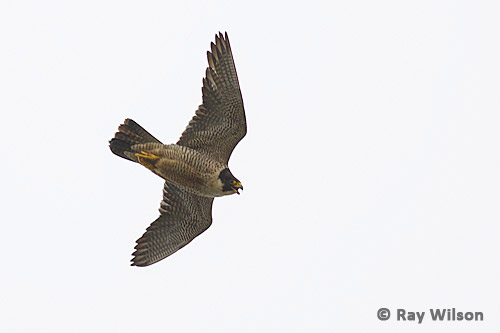 Peregrine (Falco peregrinus) - Dunnet Head, Caithness
The only bird I photographed during my stay on the north coast was a Peregrine that was displaying vociferously above the cliffs at Dunnet Head where it was nesting.