April 2012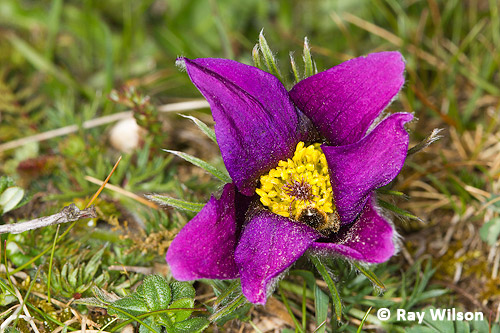 Pasqueflower (Pulsatilla vulgaris) - Barnack, Cambridgeshire
The rarest thing I photographed this month were Pasqueflowers. These beautiful members of the buttercup family only grow on closely cropped chalky ground and are known to occur in only 18 sites in Britain with over 90% of the British population being found at only 5 of these. Their peak flowering time is around mid-late April and one of the best places to see them is at Barnack Hills-and-Holes nature reserve in Cambridgeshire where they grow in roped off areas to protect the flowers and prevent inadvertent trampling.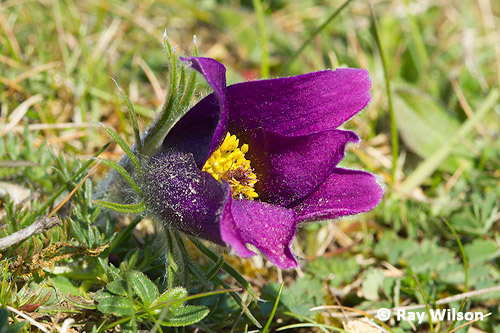 Pasqueflower (Pulsatilla vulgaris) - Barnack, Cambridgeshire
Another very rare, but much less impressive plant that grows alongside the Pasqueflowers at Barnack is the Rare Spring Sedge. Similar to Pasqueflower this small sedge is only found at 20 sites within the UK, many of them overlapping with those where the Pasqueflower is found due to similar their habitat requirements.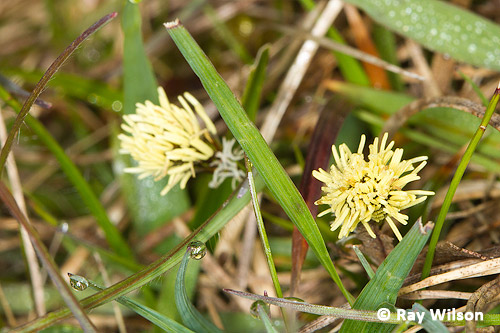 Rare Spring Sedge (Carex ericetorum) - Barnack, Cambridgeshire
Continuing with the botanical theme, I spent a bit of time fleshing out my common spring wildflower portfolio.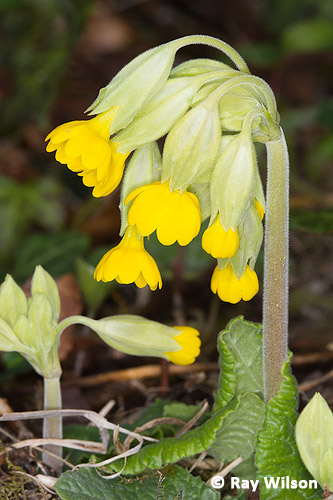 Cowslip (Primula veris) - Barton-le-Clay, Bedfordshire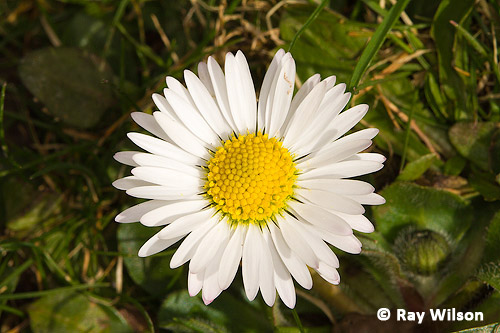 Daisy (Bellis perennis) - Barton-le-Clay, Bedfordshire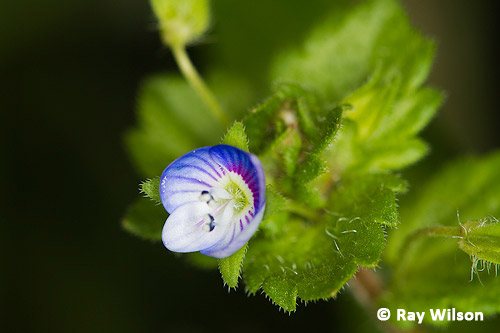 Common Field Speedwell (Veronica persica) - Barton-le-Clay, Bedfordshire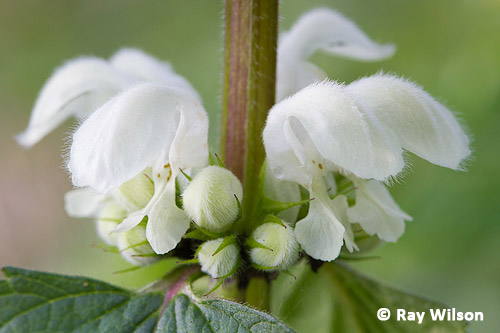 White Dead-nettle (Lamium album) - Attenborough, Nottinghamshire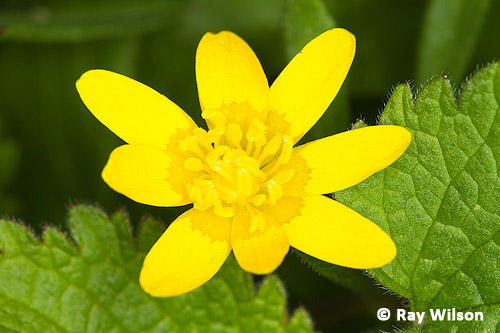 Lesser Celendine (Ranunculus ficaria) - Attenborough, Nottinghamshire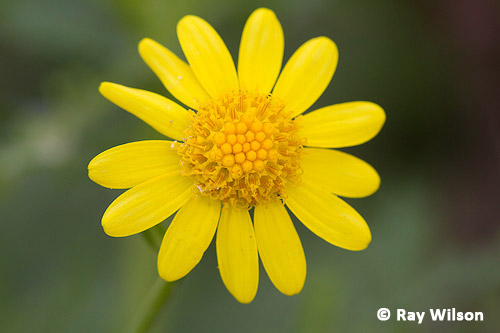 Oxford Ragwort (Senecio squalidus) - Attenborough, Nottinghamshire
Dandelions may be one of the commonest and most familiar of British plants, but one thing that most people will not know is that the flowers collectively known as "Dandelions" actually comprise of 230-250 separate species! All of them are very similar and their identification to species level is far beyond my level of expertise.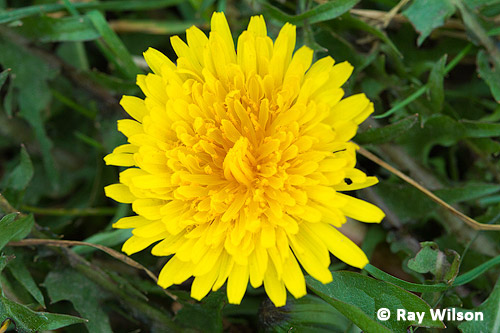 Dandelion (Taraxacum spp.) - Attenborough, Nottinghamshire
The chilly weather throughout most of month precluded much in the way of insect activity but a few hardy species of bee could still be found visiting flowers during the brief bright spells...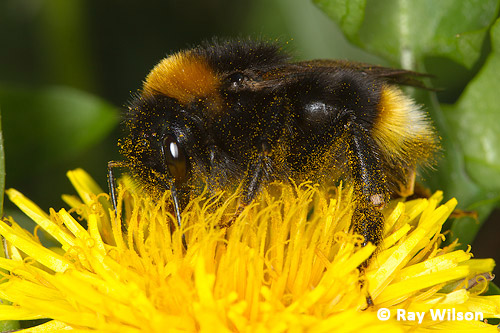 Bombus vestalis - Long Eaton, Derbyshire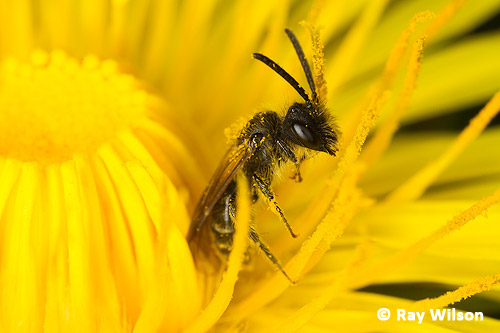 Solitary Bee in Colt's-foot (Tussilago farfara) flower - Long Eaton, Derbyshire
I also ran a light trap in my garden on two of the rare nights when it wasn't raining, but I might as well not have bothered...I only caught a total of 3 moths of 2 different species! Only the Brindled Beauty was worth photographing, however, since the Twin-spot Quaker was an extremely worn and tatty-looking individual.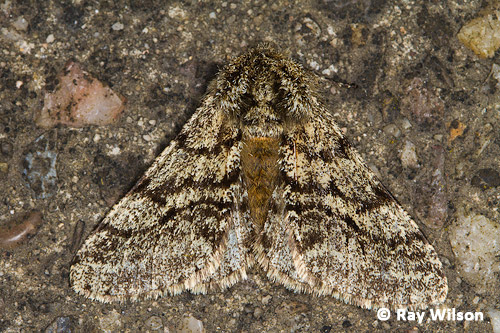 male Brindled Beauty (Lycia hirtaria) - attracted to light, Attenborough, Nottinghamshire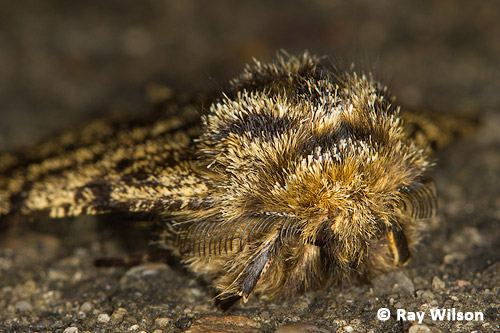 male Brindled Beauty (Lycia hirtaria) - attracted to light, Attenborough, Nottinghamshire