September 2011

Sunrise over Clover Point, Vancouver Island
Most of September was spent travelling around Vancouver Island off the west coast of Canada. A very small selection of my photos from the trip are presented here, but a full trip report (now online) with many more photos will be uploaded sometime in the next few weeks.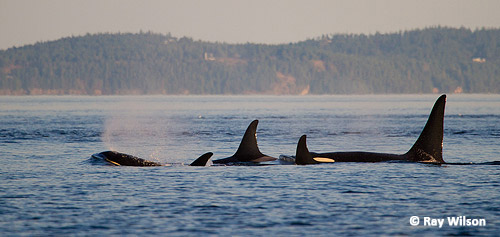 'resident' Killer Whales (Orcinus orca)
There are two populations of Killer Whales, or Orcas, present in the waters surrounding Vancouver Island. These are morphologically and behaviourally distinct and recent research suggests they have been reproductively isolated for at least 10,000 years and may warrant separate species status. 'Resident' Killer Whales are found around the Victoria area all year round and feed almost exclusively on salmon. 'Transient' Killer Whales range more widely and encounters with them are less predictable. These are the true Killer Whales with their main prey being marine mammals such as seals and porpoises.

'transient' Killer Whales (Orcinus orca)

Black Bear (Ursus americanus)

River Otter (Lutra canadensis)
Other mammals included a River Otter which hauled out onto a rock about 15m in front of me and posed for a couple of minutes, but the highlight of the whole trip for me was a male Sea Otter playing in the kelp of the Clayoquot Sound near Tofino.

male Sea Otter (Enhydra lutris)

Black-footed Albatross (Phoebastria nigripes)
A pelagic trip out to the La Perouse bank (37km offshore) organised by WildResearch yielded a few species it is impossible to see from land, including several Black-footed Albatrosses (above) and an adult Sabine's Gull (below).

Sabine's Gull (Xema sabini)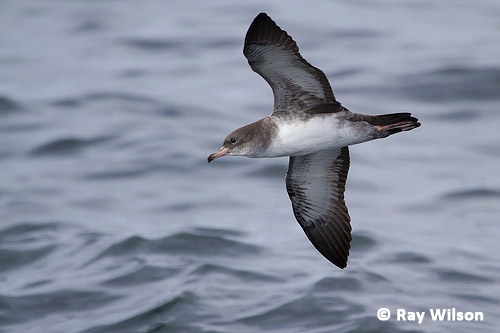 Pink-footed Shearwater (Puffinus creatopus)
Trumpeter Swans are winter visitors to Vancouver Island and begin to arrive in September. The individual below was one of 6 I saw at Esquimalt Lagoon in Victoria.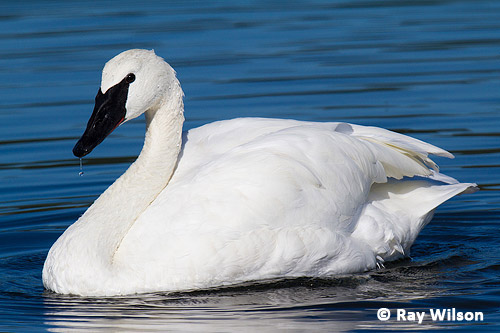 Trumpeter Swan (Cygnus buccinator)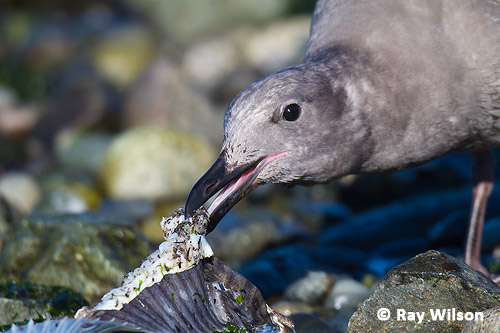 1st-winter Glaucous-winged Gull (Larus glaucescens) eating a dead fish on the tide-line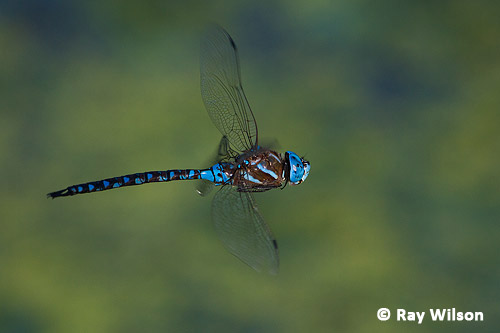 Blue-eyed Darner (Aeshna multicolor)

male grasshopper

male Brewer's Blackbird (Euphagus cyanocephalus)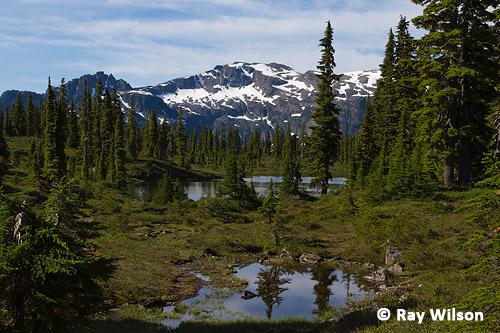 Forbidden Plateau, Strathcona Provincial Park
The scenery in British Columbia is absolutely stunning!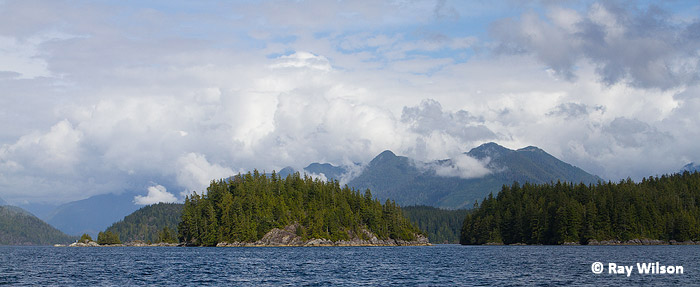 Clayoquot Sound