May 2010
The month started off with the Bluebells finally reaching their flowering peak about 10 days later than normal.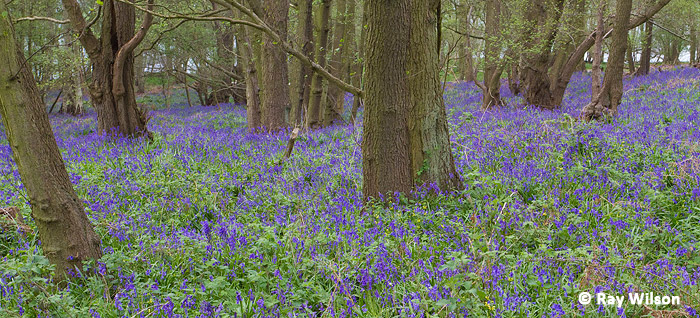 Bluebells at Spring Wood, Derbyshire
May is a time of frantic activity in the natural world as the breeding season gets fully under way. Unfortunately I missed most of it this year due to my continued illness which has been exacerbated by consistent misdiagnosis from the so-called experts in the medical profession! Thankfully, it now looks like they may have finally got to the root of the problem and my health was rapidly improving in the last week of the month. Fingers crossed that this is finally the end of it and I can start to regain some of the fitness I have lost over the last year.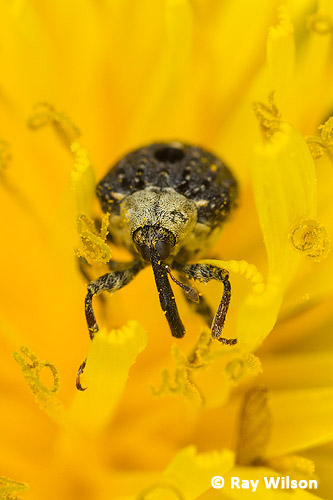 Figwort Weevil (Cionus scrophulariae) - Delamere Forest, Cheshire
With my health beginning to improve in the final week, I was able to take a bit of advantage of my forced absence from work and get outdoors for at least a couple of hours every day.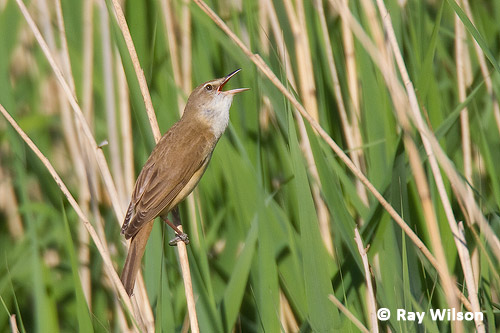 Great Reed Warbler (Acrocephalus arundinaceus) - Straws Bridge, Derbyshire

Close to where I live, a Great Reed Warbler had taken up residence and had been singing from the same tiny patch of reedbed for almost two weeks by the time I got around to going to see it.
Great Reed Warbler (Acrocephalus arundinaceus) - Straws Bridge, Derbyshire
Great Reed Warblers, although fairly common in Phragmites reedbeds throughout lowland continental Europe, are rare vagrants to Britain and this was the first time it has been recorded in Derbyshire. As a comparison, below is the more common Reed Warbler, photographed at the nearby Attenborough reserve. Although plumage-wise they are superficially similar, one thing not obvious from the photos is the size difference: Great Reed Warbler is only slightly smaller than a Song Thrush, whereas Eurasian Reed Warbler is sparrow-sized.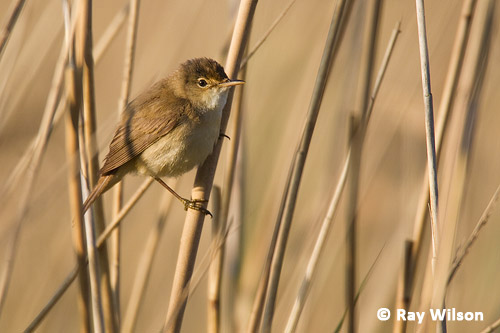 Eurasian Reed Warbler (Acrocephalus scirpaceus) - Attenborough, Nottinghamshire
Whilst the Great Reed Warbler has no chance of attracting a mate, despite singing continuously, other species were kept busy by their more successful springtime activities: from collecting nesting material...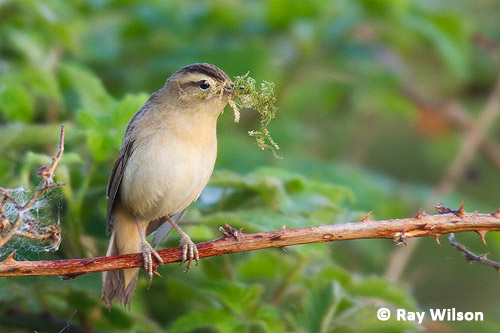 Sedge Warbler (Acrocephalus shoenobaenus) collecting nesting material
...to caring for their offspring by keeping them well fed.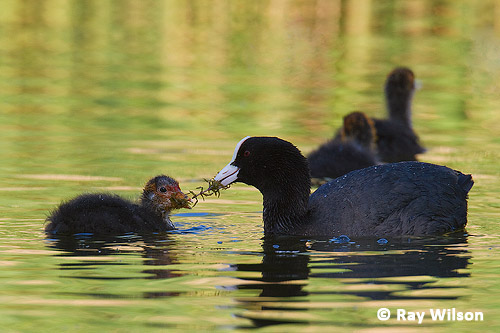 Coot (Fulica atra) feeding its chick - Straws Bridge, Derbyshire
Others were vigorously defending their territories by singing vociferously...
Wren (Troglodytes troglodytes) - Attenborough, Nottinghamshire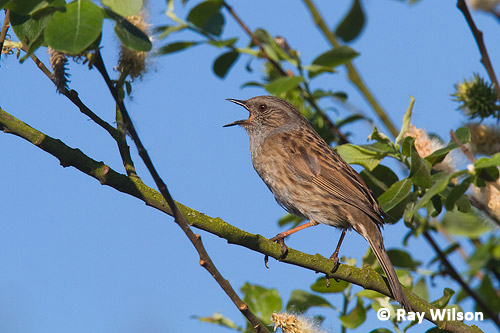 Dunnock (Prunella modularis) - Attenborough, Nottinghamshire
Of course, it is not just birds that are engaged in reproductive activities in May. The numerous Carp that inhabit the ponds at Attenborough were splashing around noisily in the shallows during an orgy of spawning.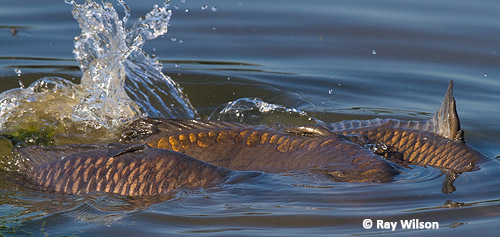 Carp spawning - Attenborough, Nottinghamshire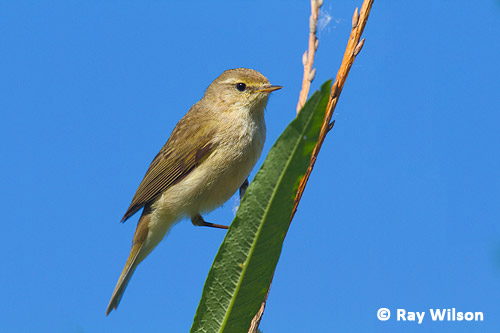 Willow Warbler (Phylloscopus trochilus) - Attenborough, Nottinghamshire
The Harlequin Ladybird below was found in my garden while I was mowing the lawn. This voracious predator is an invasive, non-native species from Asia that was introduced in Italy as a bio-control agent to help keep aphid numbers down. It rapidly spread through Europe and in 2004 reached the UK. In the last 6 years it has colonised most of England and Wales and last year was confirmed as being found breeding in Scotland too.
Harlequin Ladybird (Harmonia axyridis) - Long Eaton, Derbyshire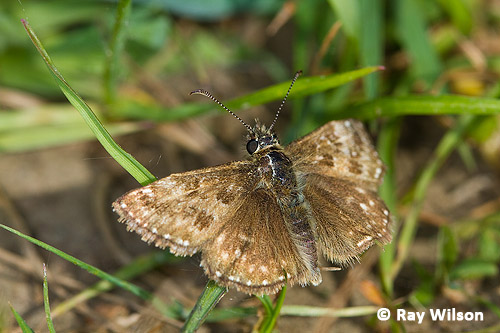 Dingy Skipper (Erynnis tagas) - Straws Bridge, Derbyshire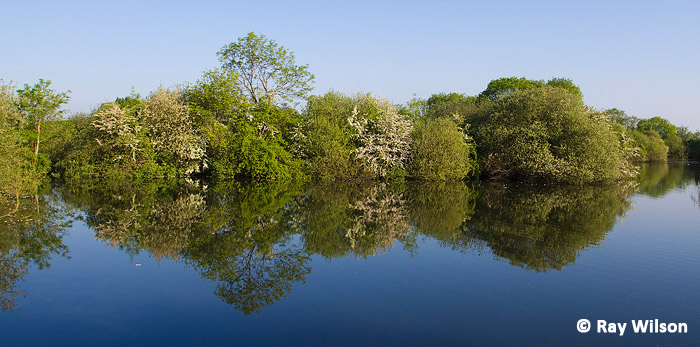 Attenborough, Nottinghamshire