March 2010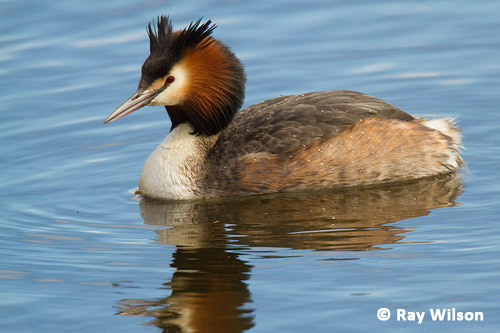 Great Crested Grebe (Podiceps cristatus)
With spring eventually on the way, the Great Crested Grebes completed their spring moult and were looking resplendent in their summer finery.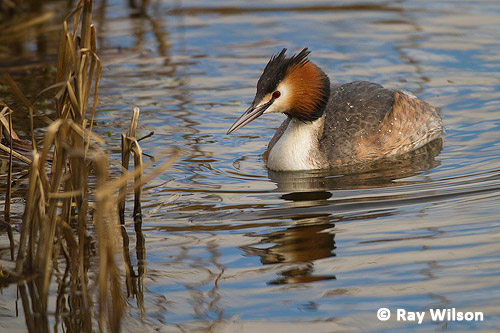 Great Crested Grebe (Podiceps cristatus)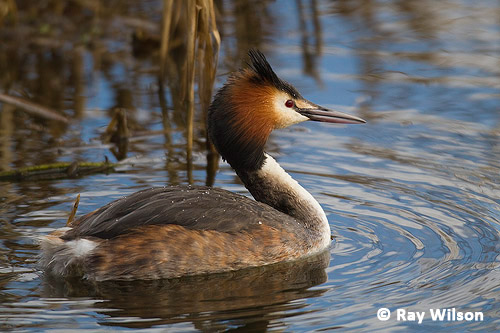 Great Crested Grebe (Podiceps cristatus )
A selection of a few of the birds visiting the bird feeders at Attenborough reserve are shown below...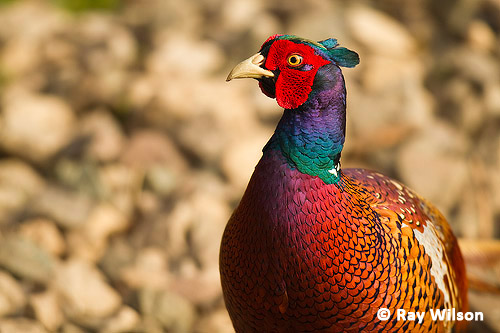 Pheasant (Phasianus colchicus)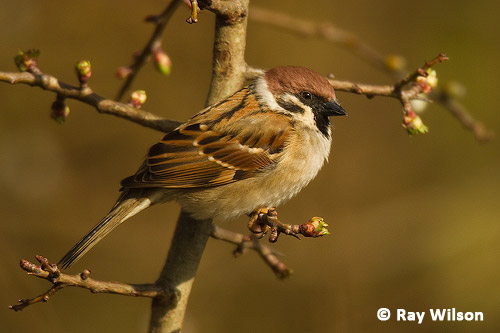 Tree Sparrow (Passer montanus)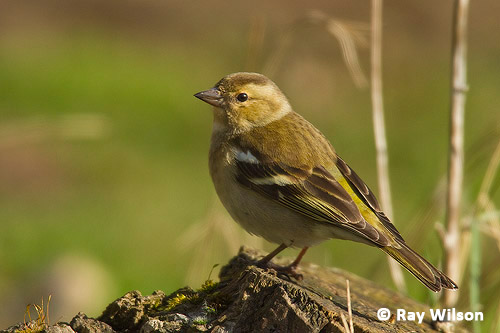 female Chaffinch (Fringilla coelebs)
Woodpigeon (Columba palumbus)

Winter Aconite (Eranthis hyemalis) &
Snowdrops (Galanthus nivalis)
After an unusually cold winter, all the spring flowers have been a bit late this year. It is very unusual for Snowdrops and Winter Aconites to be at their peak in the middle of March!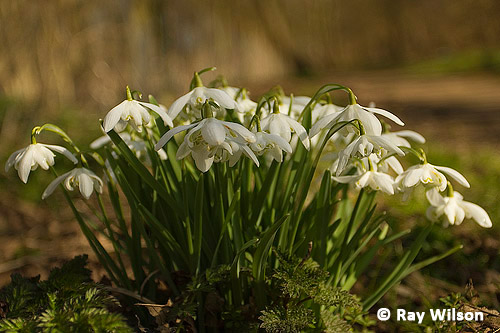 Snowdrops (Galanthus nivalis)
Insects were starting to emerge towards the end of the month and were most evident in sheltered, sunny spots. In my garden, I found an overwintering colony of Green Shieldbugs.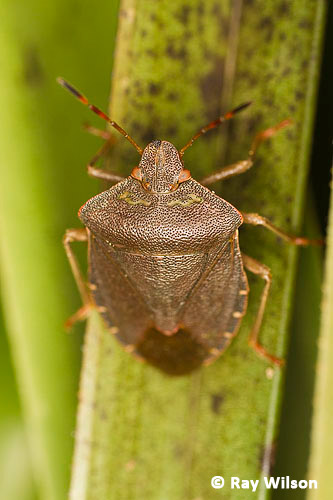 Green Shieldbug (Palomina prasina)
Looking at the above photo, you are probably thinking to yourself "That's not green! Why is it called a Green Shieldbug?". The simple answer is the adults turn brown in late autumn and hide in dead vegetation over the winter. If they remained vibrant green they would be more easily spotted by hungry birds and their chances of surviving the winter would be greatly reduced.