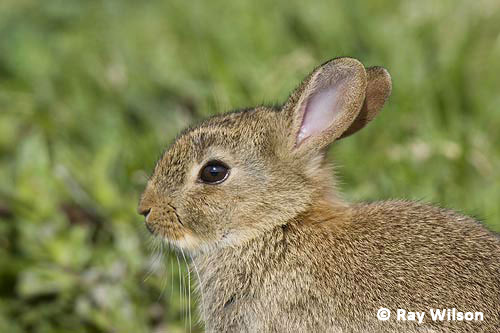 Lothian, Scotland - April 2005
The rabbit was introduced to Britain by the Romans 2000 years ago and has since spread throughout the country and is present in all suitable habitat.
| | |
| --- | --- |
| Lothian, Scotland - April 2005 | Lancashire, England - March 2003 |
The population crashed dramatically 50 years ago when myxomatosis was introduced to control their numbers. At present, rabbit numbers are on the increase again due to increased immunity to myxomatosis among the survivors and an attenuation of the myxoma virus.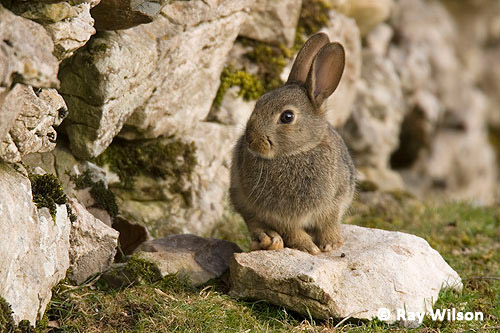 Lancashire, England - March 2003
The introduction of European Rabbits to Australia in 1859 was a disaster for several species of native wildlife, such as the Bilby. Within a few years they had spread throughout most of Australia as the mild winters meant they could breed all year round. The use of biological control through the introduction of rabbit-specific viruses, such as Myxomatosis cuniiculi, and more recently Rabbit Haemorrhagic Disease, has proved relatively effective in reducing rabbit numbers to more acceptable levels, however, the forces of natural selection are a constant barrier to a permanent solution and after only 60 years since the first introduction of Myxomatosis to Australia, almost all wild rabbits are completely immune to the disease. If anyone ever needs a good example of evolution in action, this is it!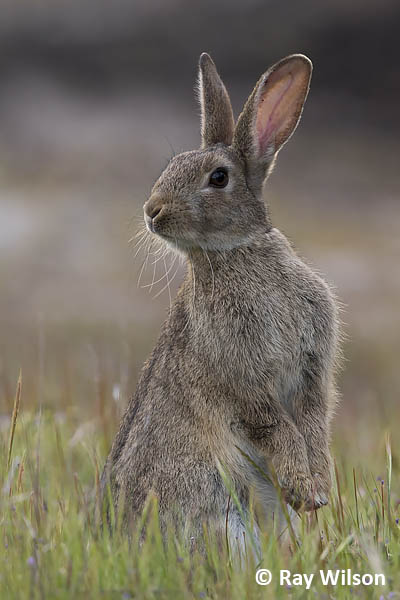 Western Australia - September 2015