Least Sandpiper
Calidris minutilla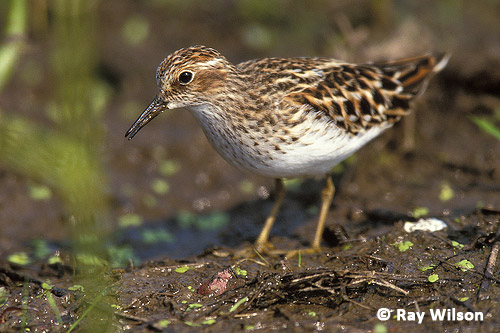 Adult breeding - Virginia, USA - May 2000
At only 13-15cm from the tip of its bill to the tip of its tail, the Least Sandpiper is the smallest shorebird in the world. It breeds in Alaska and Northern Canada and spends the winter from southern USA down to central South America.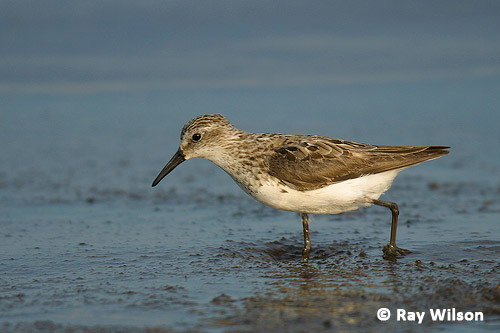 Adult non-breeding - Virginia, USA - August 2002
It is easily recognised within its native range by being the only small sandpiper with straw-coloured legs (all other species in the Americas have dark legs). However, this feature needs to be used with care if its legs are coated in mud, as in the above photo!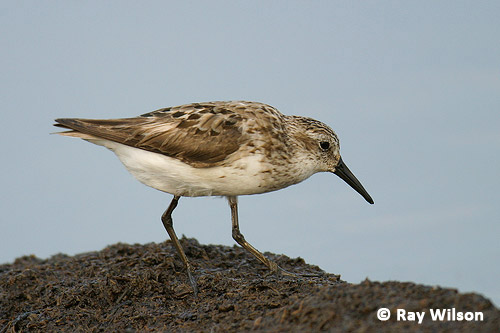 Adult non-breeding - Virginia, USA - August 2002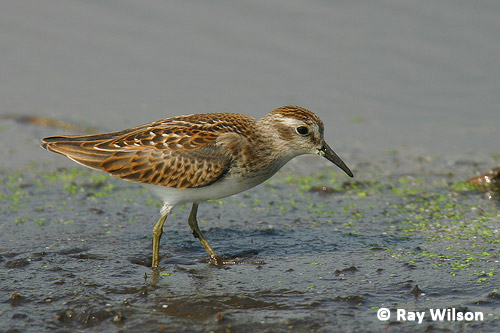 Juvenile - Delaware, USA - August 2002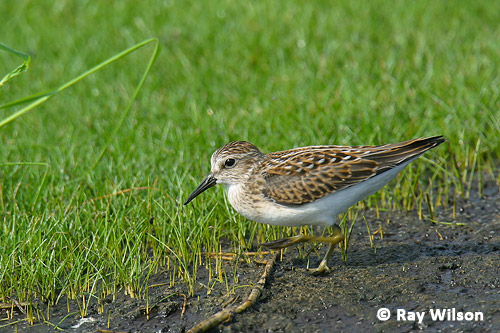 Juvenile - Delaware, USA - August 2002