Paradise Shelduck
Tadorna variegata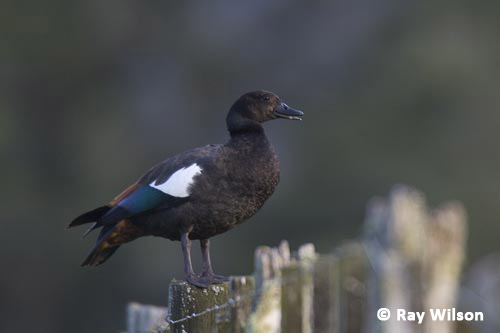 Male - Paparoa, New Zealand - November 2005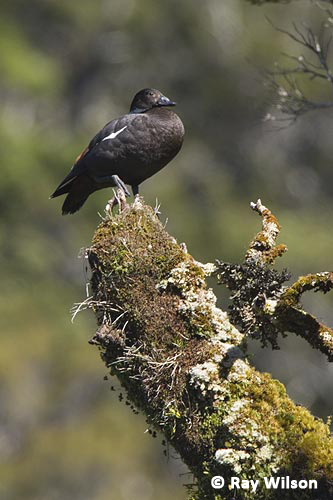 Male - Paparoa, New Zealand - November 2005
Paradise Shelduck exhibits an inverted sexual dimorphism in that the female is more brightly coloured than the male and has an eclipse plumage after the breeding season is finished. Despite this, it is still the female that does the majority of the incubation duties.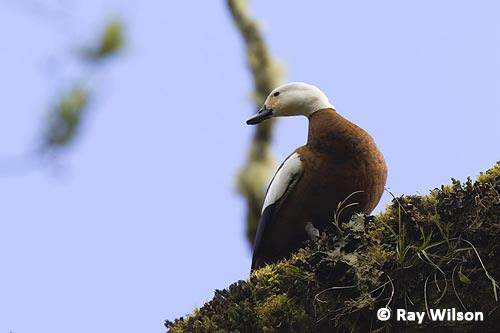 Female - Urewera, New Zealand - November 2005
Their nest is usually close to ground level in a hollow log or a hole in the ground. In forested areas, however, nests are sometimes in tree-holes as high as 25m above the ground.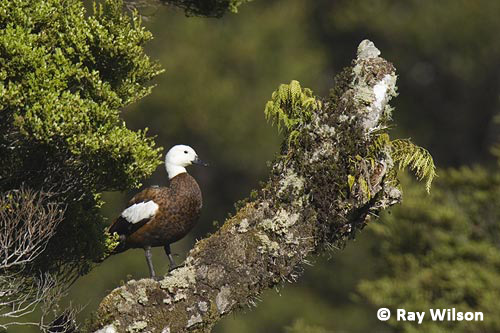 Female - Paparoa, New Zealand - November 2005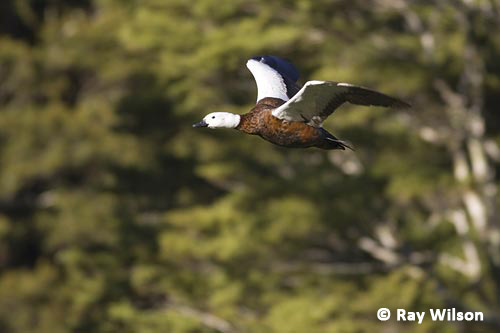 Female - Paparoa, New Zealand - November 2005