Green-winged Teal
Anas [crecca] carolinensis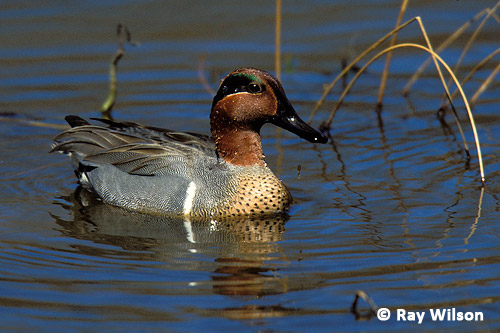 Male - Virginia, USA - March 2000
With a population of over 7 million individuals, Green-winged Teal is one of the commonest ducks in North America.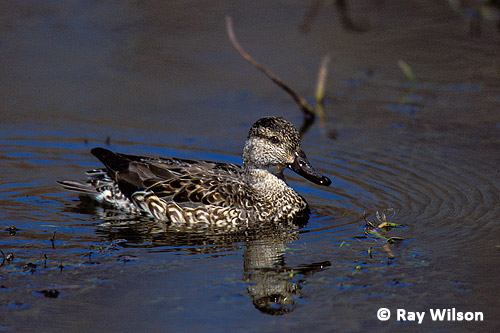 Female - Virginia, USA - March 2000
It is a rare, but regular, visitor to Europe where it is no doubt under-reported due to the females being indistinguishable from its very close cogenger, the Common Teal (A. crecca) with whom it was formerly consider conspecific. Males are easily separated by the presence of a vertical white band between the breast and flank instead of a horizontal white line along the body. The gold markings on the head of male Green-winged Teals are also fainter than those of Common Teal.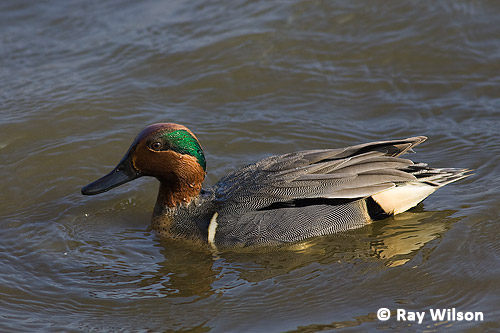 Male - Lancashire, England - March 2007