Common Eider
Somateria mollissima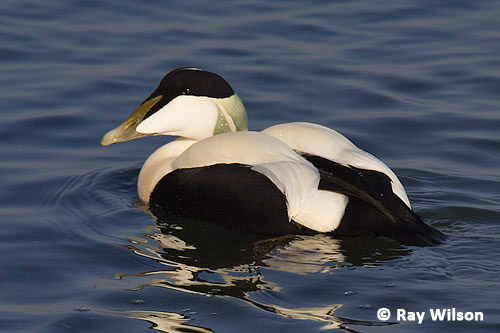 Male - Lothian, Scotland - March 2006
Common Eider is the most numerous seaduck in Europe and is a common breeding species around the rocky coasts of Scotland and Northern England.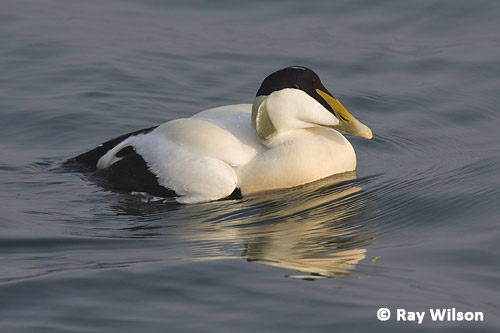 Male - Lothian, Scotland - April 2005
In winter, their numbers are vastly increased around the British shores but remain most numerous in Scotland where the mouths of some estuaries hold flocks numbering in the tens of thousands.

Male - Lothian, Scotland - April 2005
Female Eiders pluck down feathers from their breast to line their nests.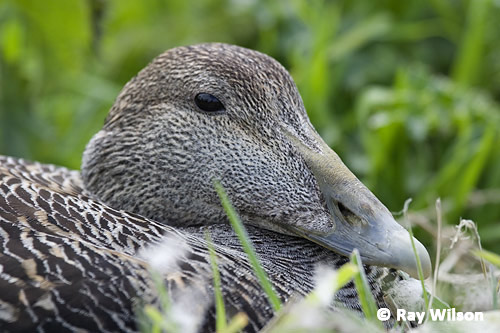 Female - Farne Islands, England - May 2004
One of the best insulating materials known to man, Eider down feathers are of high economic importance in some areas and are sustainably harvested for use in jackets, duvets and sleeping bags. Feather collections are maximised by collecting the nests soon after incubation commences (forcing the females to replace the nest lining with freshly plucked feathers) and again after the chicks leave the nest.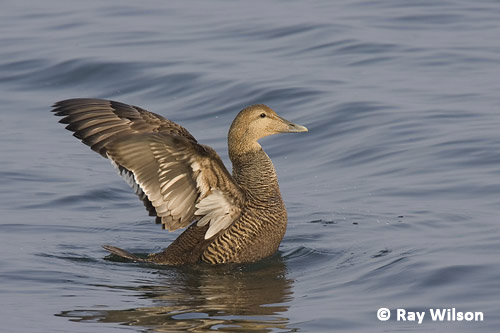 Female - Farne Islands, England - May 2004