Bewick's Wren
Thryomones bewickii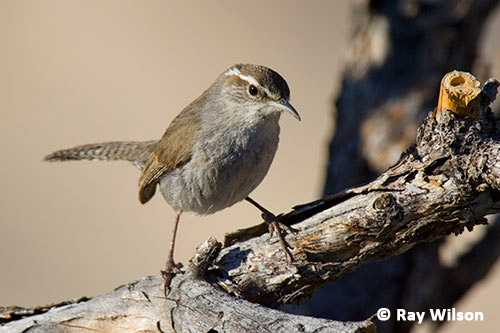 California, USA - May 2006
Bewick's Wren is still fairly common in the western USA but has suffered a massive decline in eastern and mid-western states. In the 1930's it was considered 'fairly common' to 'common' in the east but by the 1980's it had more or less completely disappeared and is now essentially extirpated in most eastern states.
California, USA - May 2006
There is no single cause for this catastrophic decline but contributing factors include: competition with other birds for nesting holes (especially House Wrens); increased use of pesticides causing a reduction in available food; loss of habitat; and an unfortunate string of unusually severe winters.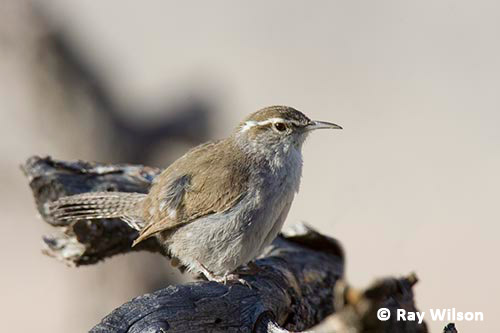 California, USA - May 2006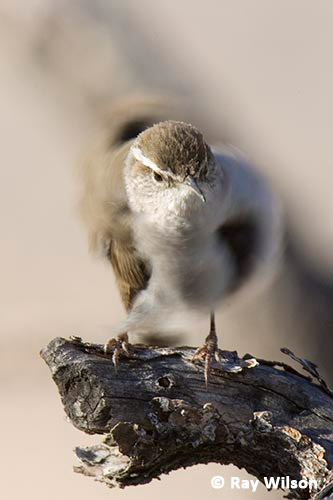 California, USA - May 2006